Future of Digital Marketing in India
Digital Marketing is used to promote any product or service online via the internet. Digital marketing is becoming popular.
The growth rate of digital marketing is 40% and its worth is $68 billion. Internet users are increasing day by day and opportunities also are growing.
Approximate 40% of businesses depend on digital marketing and estimation is that more than 90% of businesses will rely on digital marketing in future.
Some key points are listed below which show the scope of digital marketing in 2020 and beyond in India:
The growth of the digital marketing industry about 33.5%.
It has been predicted that in 2020 the digital marketing industry will produce about 20 lakh jobs.
Digital marketing is growing by 14% annually.
It has been predicted that digital marketing will grow up to 24% by 2020.
Internet users are increasing day by day and they check their devices every 9.6 minutes.
There are 220 million users who are using digital services via smartphones.
In December 2016, there were 432 million mobile internet users, and it has been estimated that the growth of mobile internet users will be 829 million in 2021.
Career and Courses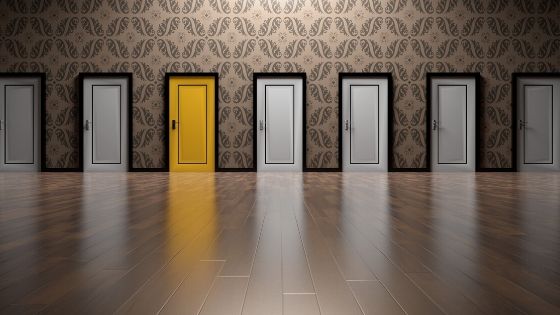 As we know digital marketing is becoming popular all over. And it has a good impact in India also. Institutions in India are introducing new courses to train students in digital marketing.
Various fields in digital marketing like search engine optimization, search engine marketing, content marketing, email marketing, web analytics, Google ads, etc introduced by the different training centre.
Here are some digital marketing profiles in which you may get an amazing chance to get hired if you have skills according to the profile:
# Social Media Executive
Social media executive manages all social media channels like Instagram, Twitter, Facebook, Whatsapp etc, team members, campaigns to gather customer.
# Account Managers
The account manager is responsible for generating sales for client accounts that will include upsetting and cross-selling.
He will be responsible for checking whether the customer received his requested product on time or not.
# Copywriter
He will be responsible for writing concise and attractive content to get customer's attention.
# SEO Analyst
SEO analyst is responsible that a business's online content can be found and viewed by possible and current users.
He is responsible to improve the visibility, availability as well as getting a higher rank of the website on search engines like Yahoo, Bing and Google.
# Paid Search Analyst
He is responsible for managing accounts and pay-per-click accounts on Bing, Yahoo, Google AdWords and other searching platforms for customers.
# Brand Manager
The brand manager is responsible for managing brand and accent of its social content all over the platforms.
To develop and plan strategies are the responsibility of a brand manager to maximize the performance and value of the product or service.
# Content Writer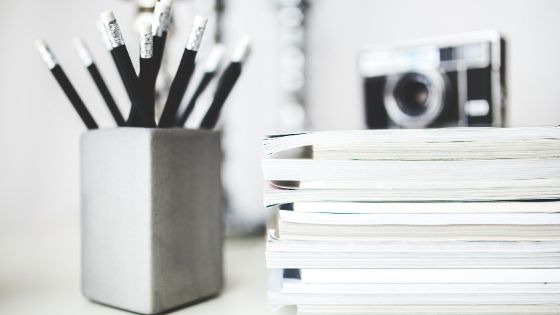 The main task of a content writer to write content or research any industry-related topics.
The individual also can do content writing and they must also generate new ideas for content writing.
There are some other tasks associated with content writing like proofreading of projects or articles. Roles related to content writing are written below:
Research and write industry-related topics
Write and prepare marketing copy to promote services and products
Make sure that content is accurate and in the right format and this can be done using proofreading
Collaborate and coordinate with the design and marketing team to make a clear understanding of articles
Content writer must also be aware of SEO guidelines to increase traffic, and he should use simple keyword
Identify the customer's requirements and gaps in content and suggest some new topics
Make sure that consistency should be there like font, images etc.
Updating website content when required
# Content Marketing Executive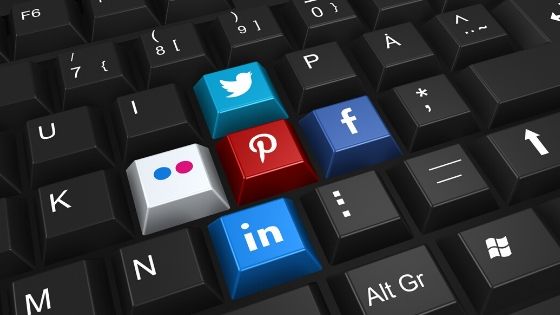 The role of a content marketing executive is to manage blogs, email communication, sales page copywriting, eBook publications etc. the roles of content marketing executive are written below:
To create, manage, update and improve the content viewed by the customers
Presenting new concepts, plans and well as strategies to fulfil business objectives
Content Marketing Executive must know about SEO, development of content, structure and formation, distribution as well as management
Optimization is required daily to increase traffic and engagement
To combine both brand campaign and content programs to create demand for the brand
To maximize customer engagement based on their reviews or feedbacks
# Social Media Marketing Experts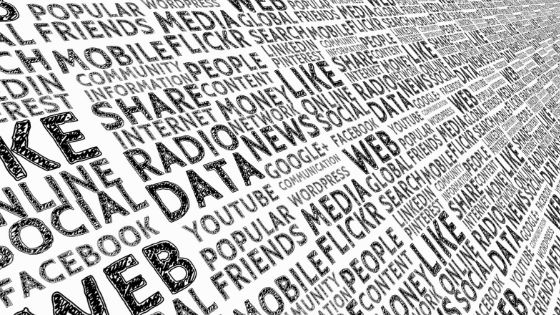 Social media experts have a responsibility to integrate social media management and marketing to make the company's social media presence more visible.
Social media marketing experts also improve and maximize interaction with users.
The individual is also responsible for advertising the brand's engaging content and be aware of the opportunities to maximize revenue.
Social media marketing expert needs to develop knowledge of:
Platforms of social media
Strategies of social media marketing
Optimizing the content to gain traffic on social media
Some roles are associated with social media marketing experts, and those roles are listed below:
To plan social media marketing strategy and build campaigns with the help of content ideas, making a schedule for implementation, budget plan
Online promotions of products and services on social media channels
To increase a company's social content visibility optimization must be done by them
# Email Marketer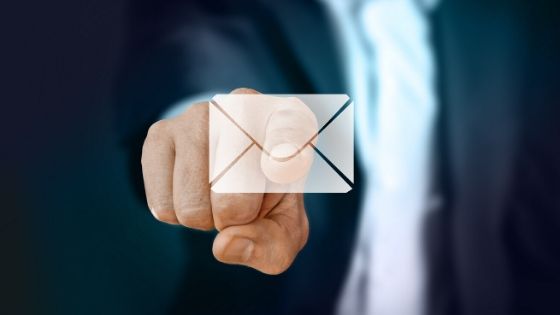 As the name suggests, email marketer creates an email marketing campaign for online promotion of the product.
Email marketer is responsible to determine the target audience, plan campaigns and launch email campaign generate leads or gain traffic for the business.
Roles of email marketer are written below:
Creation of email marketing campaigns to advertise the products or services
To make sure that email has conveyed and delivered to the user
Placing an order for products
Opportunities in Digital Marketing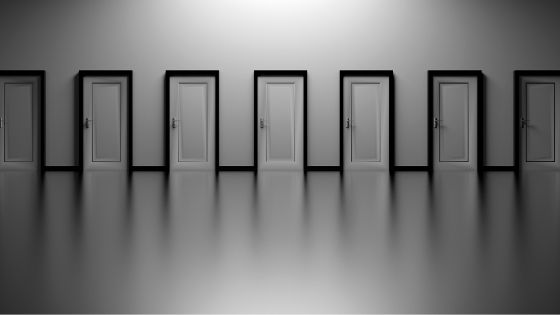 There is wide career growth in digital marketing. You can get various opportunities in this field. The following are some categories defined for a career in digital marketing:
# Professional Blogger
You can start blogging as your profession and can earn money. You can do it for full time or part-time.
# Earn from Affiliate Marketing and AdSense
You should choose one particular field or profile and put your effort to generate traffic. You can earn money by using affiliate marketing and AdSense technique.
# Start your freelancing service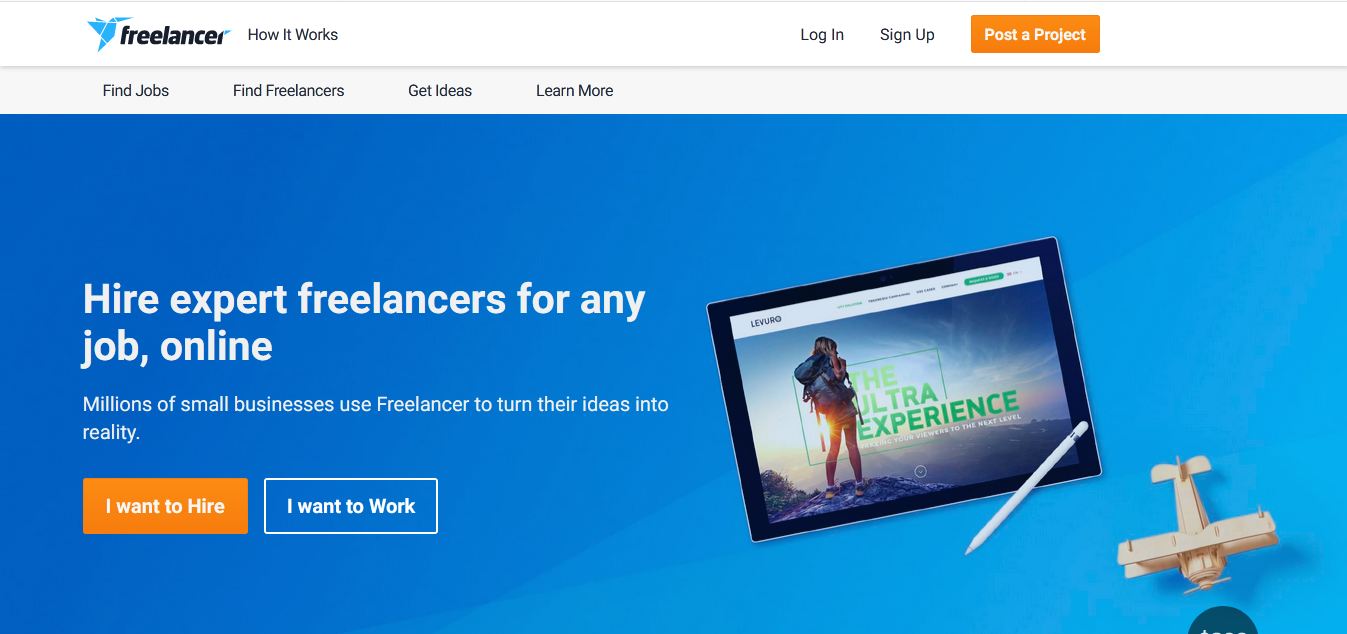 You can start freelancing service. Freelancer is a website which is providing you with a facility to work from home.
The above image shows two options, i.e. I want to Hire and I want to Work. First, you need to register yourself, and then you can start online work while sitting at home.
# Starting Your Own Company
You can start your own company or agency which will offer digital marketing services to people. It will be another income source for you.
# Start your YouTube channel
If you are interested then you can become YouTuber. This is another way to make money, but the main thing is you need to take care of the quality of video it will help to attract the audience.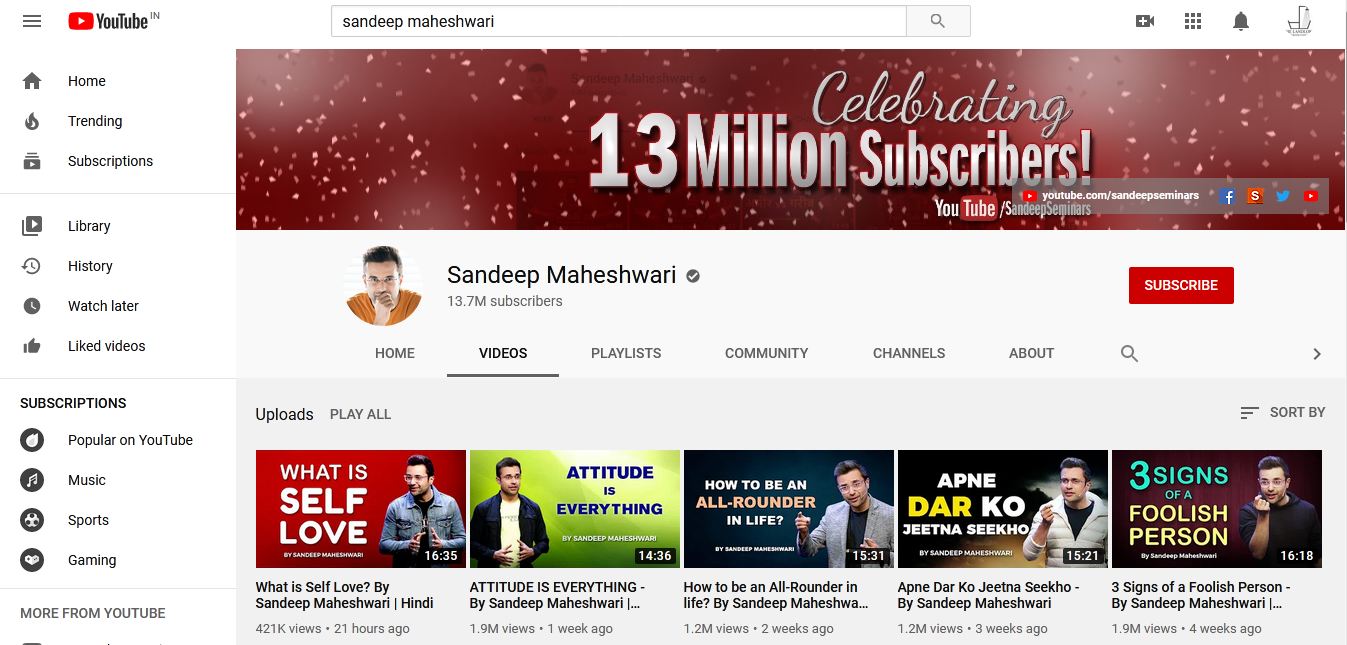 In the above example, Sandeep Maheshwari has a YouTube channel. People watch his videos and like him.
# Factors that Influence the Scope of Digital Marketing:
The following are some factors that are responsible for the growth of digital marketing:
#1 The main factor is the shift from door-to-door marketing to online marketing.
#2 The increasing growth of internet users.
#3 The upsurge in artificial intelligence and robotics.
Future of Digital Marketing in India is Bright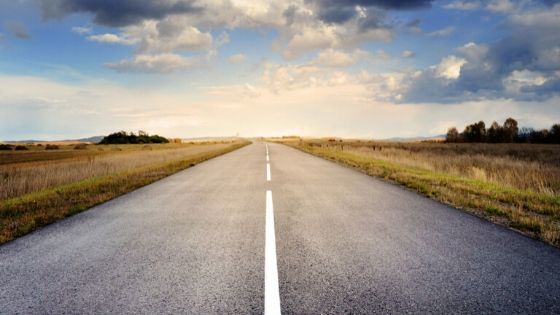 There are some reasons we can say that the future of digital marketing in India is bright. All reasons are listed below: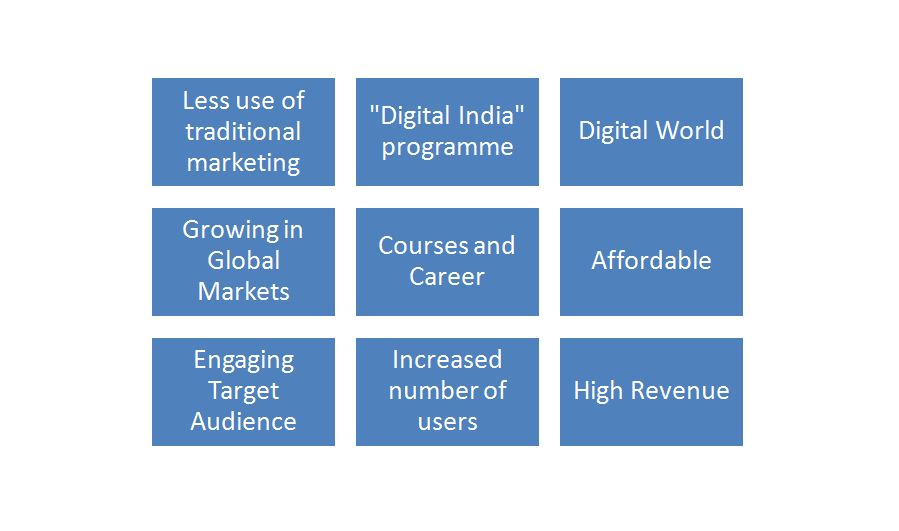 # Less use of traditional marketing
As we know that digital marketing extending itself day by day, with this reason the use of traditional marketing is reduced.
In traditional marketing, we fond of face to face conversation and selling our product door to door.
Now we are using digital marketing, i.e. online promotions of products. We do not need to travel to promote a product.
With the use of this new method, India is developing in this field.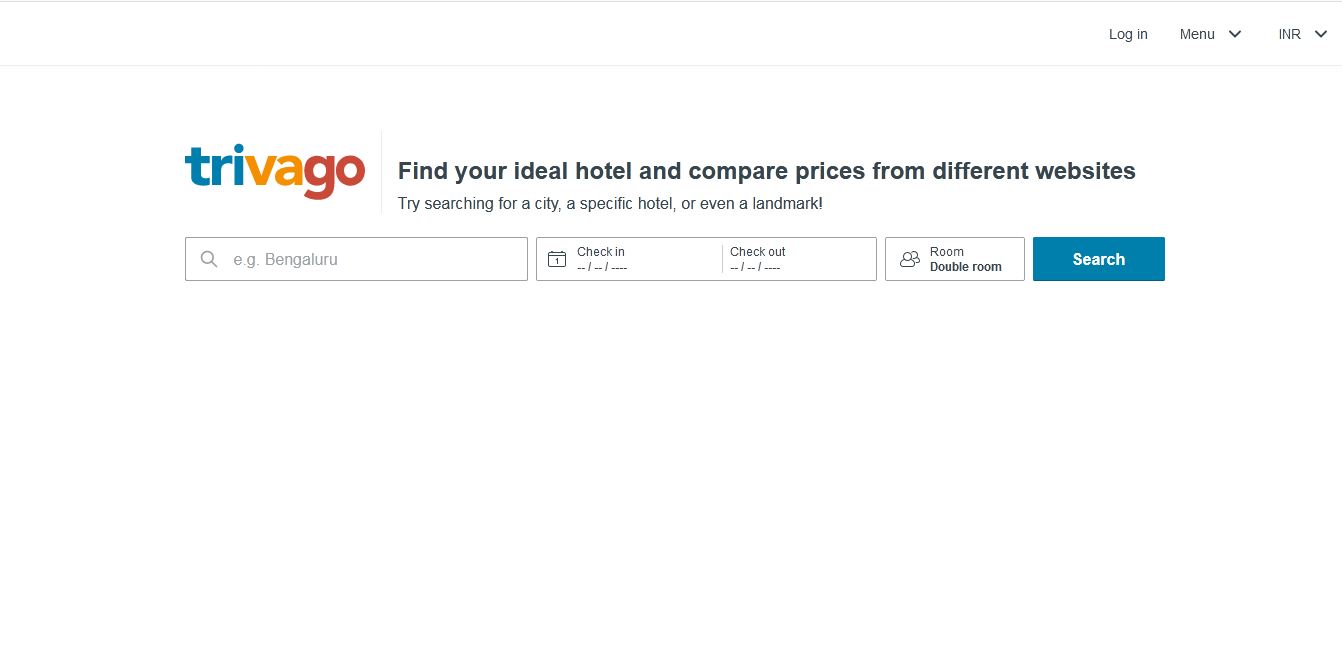 In the above example, trivago offers online hotel booking. This is digital marketing, we do not need to go and then book a room, we can make this happen online.
# "Digital India" programme
To transform India into Digital India, India has introduced a new concept "Digital India" programme.
New opportunities are coming not only in metro cities but also in small cities. Government of India has introduced an employment program.
Government of India has started e-marketplace website where users register themselves day by day.
If the government is taking an initiative then we should also take another step to make India digitally equipped.
# Digital World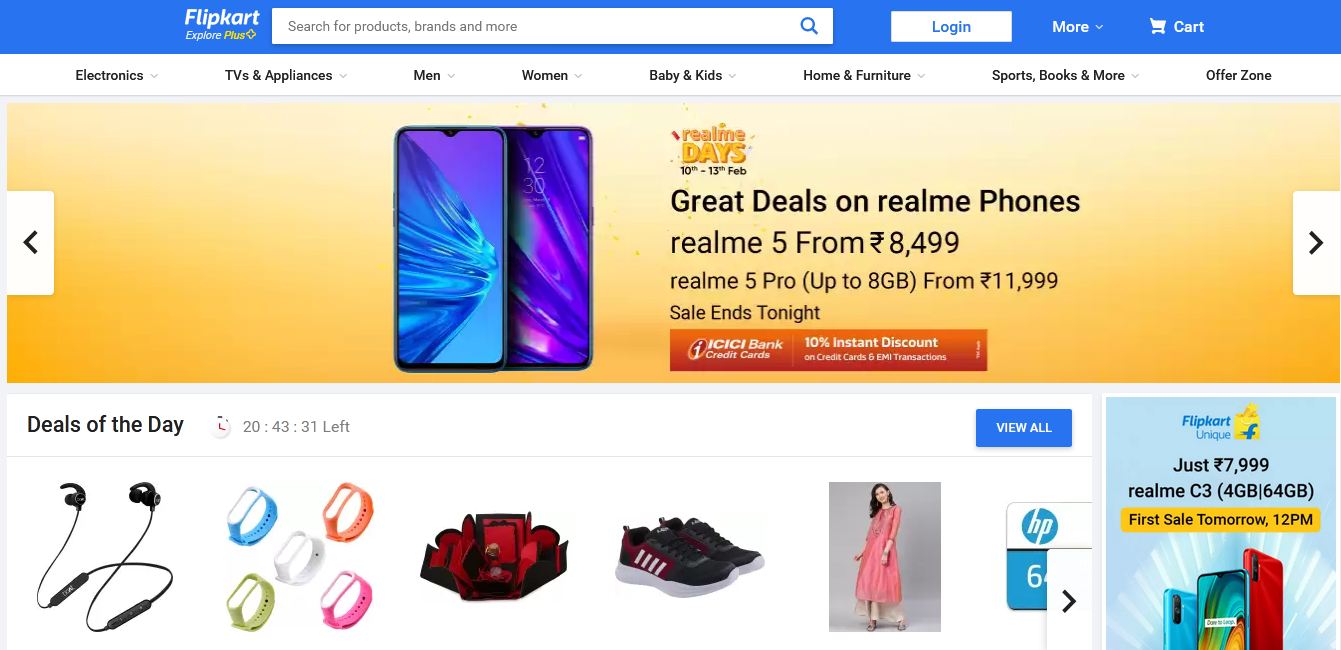 As we know everyone wants a digital India, most of the startup organizations launching their business through digital marketing.
Employees of a company do not need to go physically to advertise any product, they can give advertisement of a product online. Digital marketing is cheaper than traditional marketing.
In the above example Flipkart, they are giving the offer to engage customers more and more to get a higher profit.
# Growing in Global Markets
Today's reality is being digital is being global. Through social media channels like Instagram, Facebook, Whatsapp etc.
you can reach to the clients. These social media channels are mostly used by everyone so you can reach to your audience through these channels.
Most of the companies located in the USA prefer digital marketing agencies in India to make a plan for social marketing campaigns.
# Courses and Career
Many institutions have started new courses in Digital Marketing. The names of institutes who are providing digital marketing courses are listed below:
Simplilearn.com
AIMA
NIIT Digital Marketing
DSIM (Delhi School of Internet Marketing)
EDUKART
Learning Catalyst
EduPristine
Digital Vidya
Digital Academy India
Naresh IT
# Affordable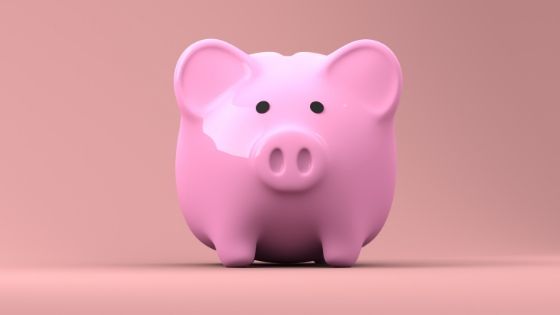 If we compare digital marketing with traditional marketing methods then it is much affordable.
In other words, we can say that in traditional marketing methods if a company wanted to print or advertise their ads then they had to spend thousands or even lakhs on those advertisements.
But with digital marketing, for companies, it is possible to reach thousands of people at one time.
But with the help of digital marketing now it is possible to promote any product of a company at less price.
Companies need to spend approximate Rs.40 per day for advertisement. According to pay-per-click advertisement then its average cost is approximate Rs.0.52 to Rs.2.3.
Most of the companies and new start-ups companies are investing in digital marketing to get a good result.
Their preference is for those people who can plan and make good digital marketing strategy according to their requirements.
# Engaging Target Audience
Getting a higher engagement rate is the responsibility of a digital marketer.
If your company is producing good quality content then nothing can stop you.
People want high-quality content so you need to attract your customers toward your ads.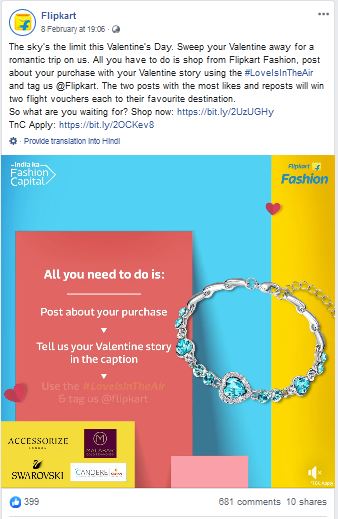 Above image is showing a Facebook page of Flipkart, in the above example they are using quality content and their users are liking their content.
They use creative content to attract their customers toward their advertisements. Digital marketer should be creative to produce high-quality content.
# Increased number of users
The internet users are increasing day by day. The following table shows the growth rate of internet users.
| | |
| --- | --- |
| Year | Number of internet user in millions |
| 2015 | 259.88 |
| 2016 | 295.39 |
| 2017 | 331.77 |
| 2018 | 369.01 |
| 2019 | 407.11 |
| 2020 | 445.68 |
| 2021 | 479.51 |
| 2022 | 511.89 |
In the above table, we can see the growth rate of internet users are increasing. It has been predicted that in 2022 the growth rate is going to increase.
# High Revenue
In 2020, revenue will be high as compare to previous years. There is wide scope in digital marketing.
But as we know digital marketing introduces new concepts every day so the digital marketer should be well aware of this thing, he should be aware of the latest trends.
This is not enough he should also have enough capability to predict any changes that happen in digital marketing.