Top Digital Marketing Jobs
All of us know that digital marketing is at the top. If you have digital marketing skills then your career is bright enough. Digital marketing skills are seriously in demand. There is a wide range of digital marketing jobs as the growth of digital marketing is increasing day by day. We'll discuss the digital marketing jobs latter in detail, first, we'll cover up the intro part of digital marketing.
What is Digital Marketing?
In some ways, there is no big difference between digital marketing and traditional marketing. In fact, digital marketing came from traditional marketing. Let me explain this concept more in detail so that you can understand the basic difference between digital marketing and traditional marketing.
Traditional marketing is a type of door-to-door marketing, whereas digital marketing is a type of online marketing. However, the purpose behind both marketing is the same, i.e. to sell a product in different ways, engage the customers to increase the growth of the business.
Top Digital Marketing Jobs
As the digital marketing trend is rapidly growing, with this, opportunities are also emerging through digital marketing. There is huge career growth in this field. There are various fields in digital marketing. We have gathered some top digital marketing jobs for you which are listed below: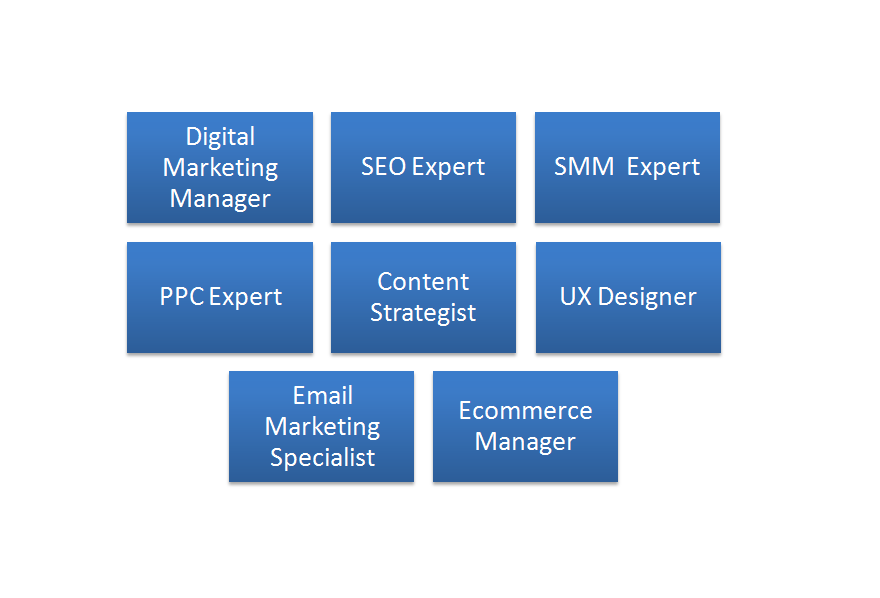 Digital Marketing Manager
SEO Expert
PPC Expert
Content Strategist
UX Designer
Email Marketing Specialist
Ecommerce Manager
# Digital Marketing Manager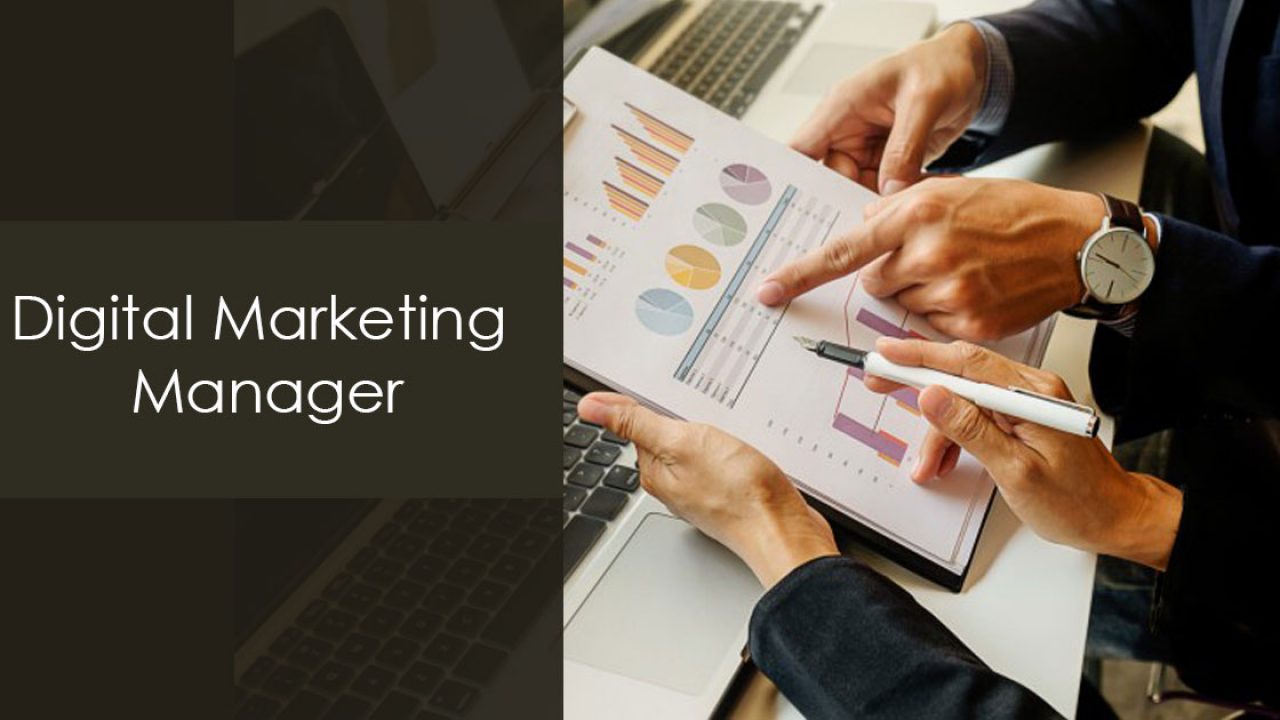 The responsibility of digital marketing manager is to conduct a marketing campaign to promote products or services of the companies. He/she will be responsible to build brand awareness as well as increasing more website traffic.
Another responsibility of the digital marketing manager is to identify new digital technologies. He uses web analytics tools to measure the site traffic this is because to improve the optimization of a marketing campaign, email marketing, display and search advertising and social media. Digital marketing manager plays a vital role in the digital marketing industry.
What skills are needed for this position?
The leadership skill is required for this position, which can influence users and build brand awareness. Writing skill is also important, if you have good writing skill then you can easily and effectively deliver the brand's message. He should be able to take challenges and adaptability.
The average salary of a digital marketing manager
The average salary of a digital marketing manager is $64,459.
# SEO Expert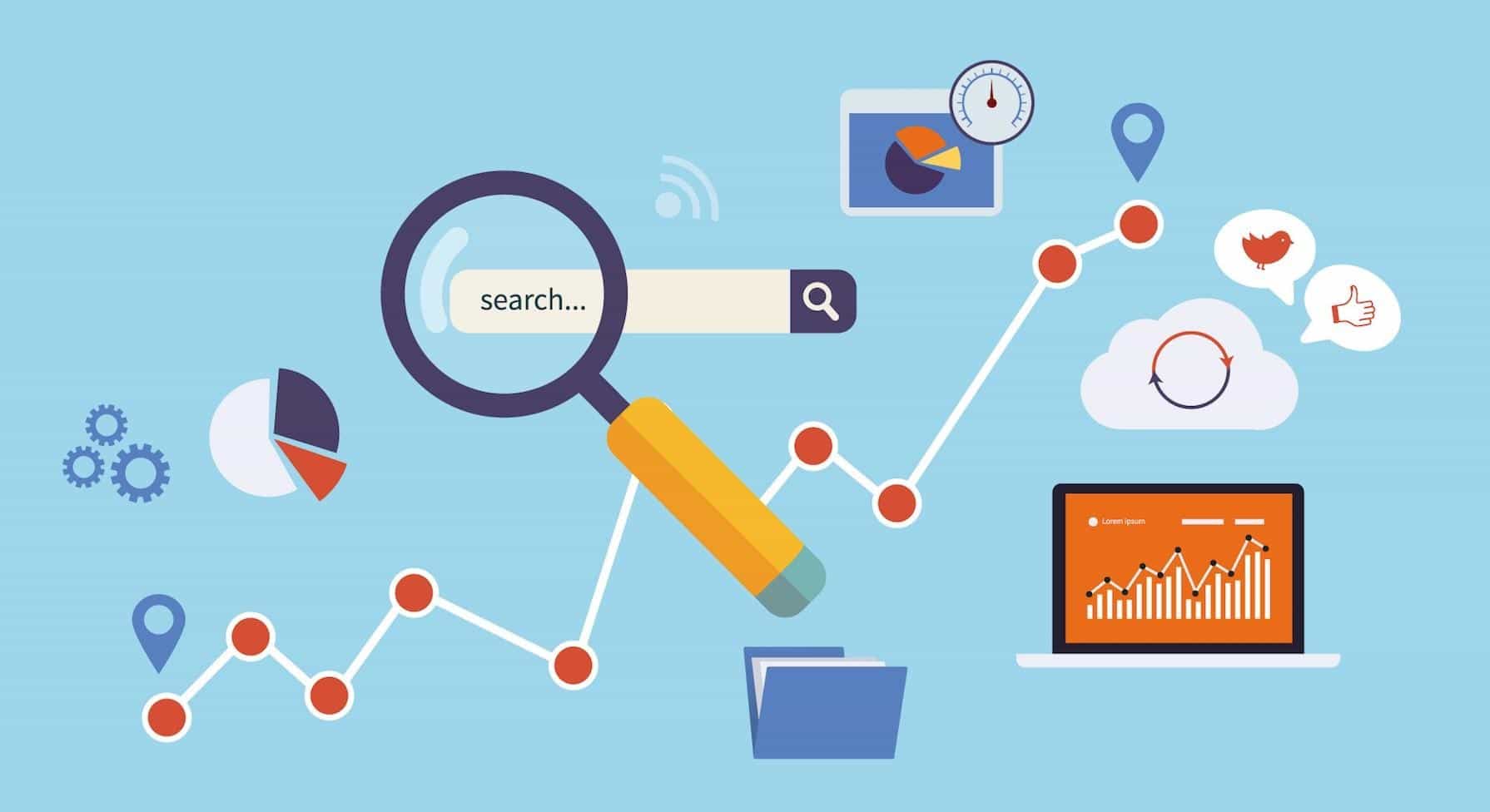 The responsibility of an SEO expert is to engage more traffic on the website by improving page ranking within search engines. The SEO specialist will know in-depth about keyword research to rank website. If you have skills which are required in SEO specialist then any company can hire you with a good pay scale. Ranking of service or business or anything will change over time, so SEO expert has to be ready for every new challenge and technique. This position is also in demand.
If you are looking for an SEO manager post then you should have the following skills, otherwise, responsibilities will change as needed:
Web marketing
Content strategy
Social media strategy planning
Implementing campaigns
Developing a keyword strategy
The average salary of SEO expert & SEO manager
The average salary of an SEO specialist is $43821. And the average salary of the SEO manager is $66544.
# SMM Expert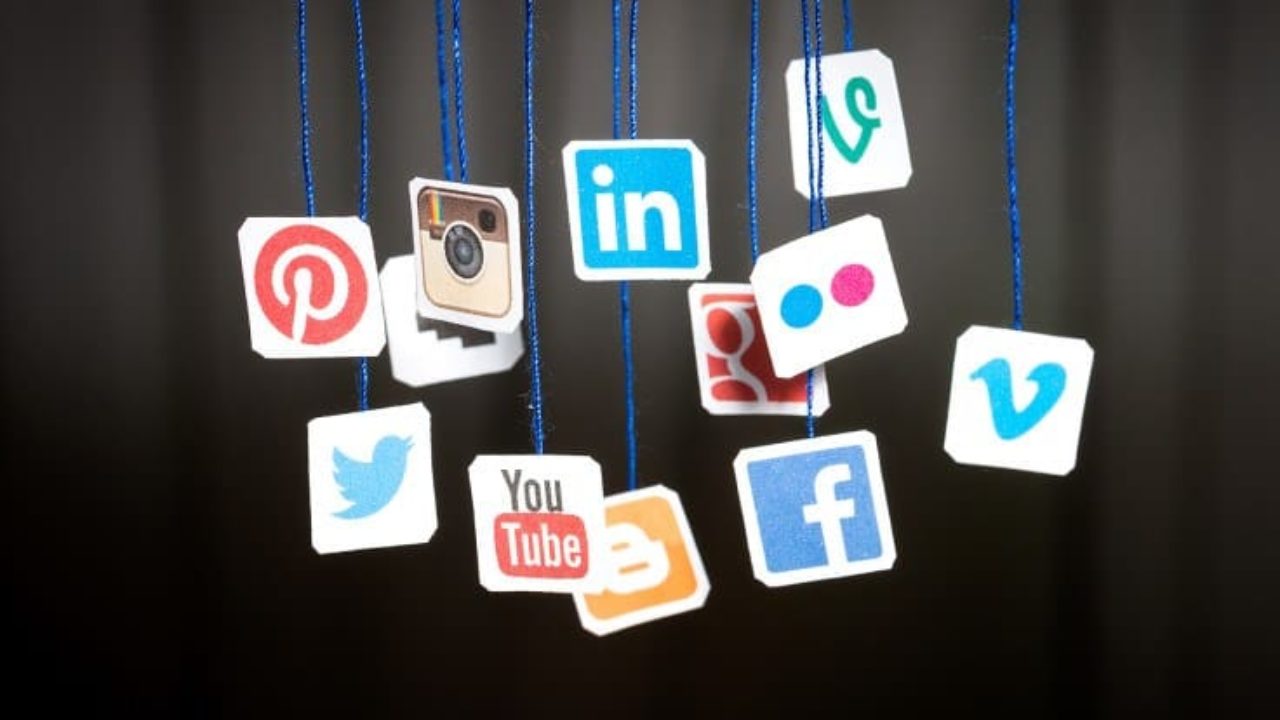 Social Media Marketing Expert is responsible to create, manage and monitor the company's social media profile to increase the brand awareness and sales as well as improving marketing efforts. Social media expert will know how to achieve a specific goal via social media channel and how to convince customers through a message.
Social media channels like Instagram, Facebook, YouTube, Twitter, LinkedIn and so on. These social media channels are rapidly increasing and becoming popular, through these channels our brand can reach out to their target customers. So, there is an important role of SMM expert in digital marketing. Career growth is absolutely high in this field, so you can choose this option if you are SMM expert and you have enough knowledge about social media platforms.
Being a social media manager, you will have to implement social media strategy, also content creation and advertising the services. Some tasks that will be performed by social media manager such as:
Update posts on a regular basis
Gaining multiple followers on social media profiles
Answering to each follower on social media accounts
Online promotions of the company's brand
Analyzing and measuring how many customers or followers you have gathered
Average salaries and job titles
The average salary of a social media expert is $41702. They have defined other positions with their salaries as follows:
Social media strategist: $51,248
Social media marketing manager: $49,552
Social media manager: $49,146
Social media specialist: $41,702
Social media coordinator: $39,024
Inbound social media manager: $54,514
# PPC Expert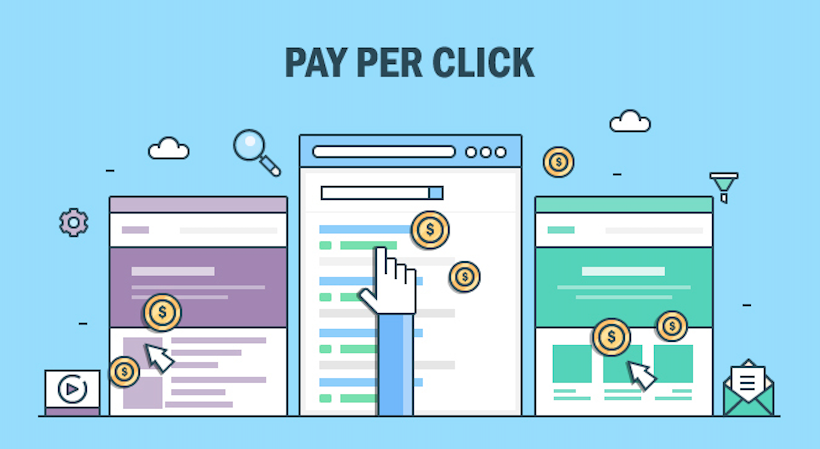 PPC stands for pay-per-click. It is a model of internet marketing in which businesses pay when users click on their ads. PPC marketing brands work with the publisher such as Google AdWords or Bing Ads. It has a huge future scope in India and all around the world.
PPC expert is responsible to build brand awareness, increase sale etc. A person who is professional in PPC will consider all angles and optimize what gives good result. You should require strong analytical skills to be a PPC expert. The website named as digitalmarketinginstitute.com has mentioned three posts with their salaries as follows:
PPC manager: $50,035
PPC professional: $44,219
PPC analyst: $43,315
Future of PPC
Before the invention of digital marketing, traditional marketing was done through printed ads, banners and cold calling. But now, there are various mediums through we can advertise our services. PPC is one of them, hence mostly every company is looking for a skilled person who knows PPC. So, in the last, we can say that if you are interested in this field then you can take a step into this field because there will be various opportunities in this field.
Job profiles for PPC experts
There are various jobs under PPC expert that are listed below:
PPC executive
PPC specialist
PPC account manager
If you are certified with Google AdWords and Bing then your salary will start at:
PPC Junior- 25k-35k
PPC Team Lead- 60k to 70k
PPC Expert- 70k to 1 lac
PPC Manager- above 2.5 lac
# Content Strategist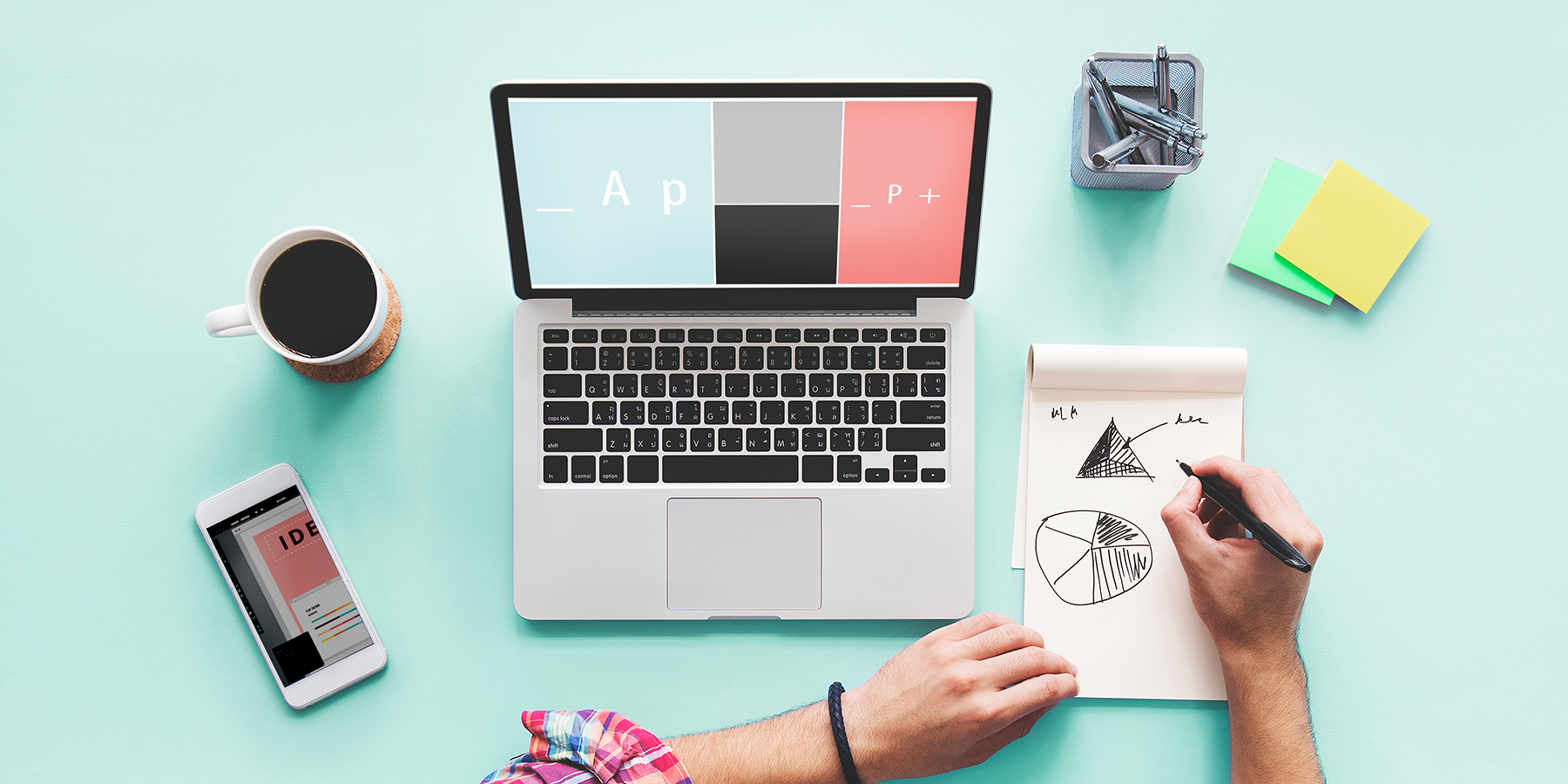 Every fortune company is trying to engage people on their site through quality content. If you can develop quality content then this is a big opportunity for you in the digital world.
The responsibility of content strategist is to write, plan and edit content. In addition to this, he/she would ensure that written content is delivering an accurate message, it is readable, and it is clear etc. If you have good writing skills and have the potential to convey the message conveniently then you are perfect for this position.
Future of Content Marketing
Future of content marketing! This is the major concern in digital marketing, right? Well! It is clear that if you write unique and reliable content then you may rank well on search engines. As we know there are so many articles or blogs exist on the internet, but having unique and user-centric content may have a higher rank as compared to other blogs.
If you are using old content or your blog doesn't contain any new content then your users may unsubscribe you. If you search for any topic, right now! Then it will show you results in lakh or even crores. I roughly searched for a topic, i.e. "how to write effective blog posts" and it returns: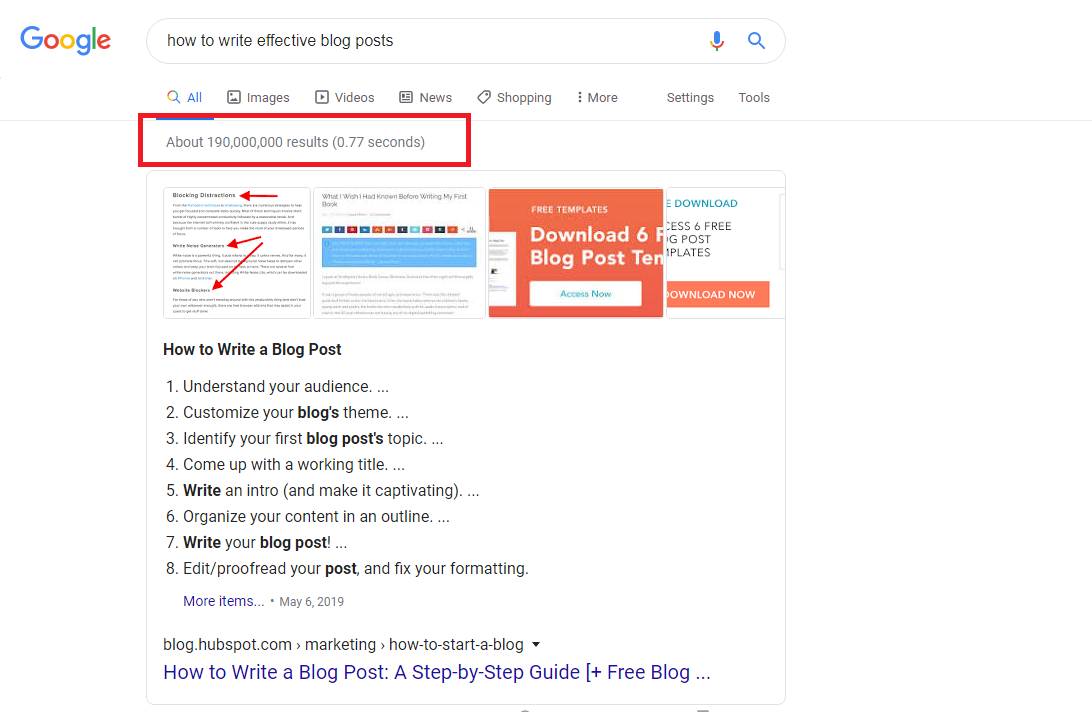 Here, we have so many results. Every website will show you the same post with different answers. But some websites will show some tips to write an effective blog post or some will mention extra tips, this is the way it works. Specifically, you must write content which is unique, reliable and user-centric. In this way you can get a higher ranking, otherwise, your blog will be of no use.
An annual salary of content strategist
The annual salary of a content strategist is $72,742/year. The salary of a content marketing manager is $81,087/year.
# UX Designer
UX designer will be responsible to design an app or website to make it attractive for users. What user sees first in your website or app and how it functions etc. all of these tasks will be performed by UX designer. Some duties of UX designer are included:
Designing a website which functions correctly
Development of user interface elements
Testing for any errors
As the design is very important, so it automatically increases the requirement of a UX designer. Basically, UX designer makes a design while focusing on user's needs etc.
UX designer should have skills like the ability to understand consumer research, knowledge of key design elements and programs, visual communication etc. The position of UX designer is suitable for those who are former code writers, video game developers and app designer. The average salary of a UX designer is starting at $56,000 to $100,000 with a median salary of $73,000.
# Email Marketing Specialist
It has been estimated that there will be more than 4 billion people who will have at least one email account by 2023. With this, it will become the most commonly used form of communication. The future of email marketing is bright enough, all of us usually check our email throughout the day. There were 3.9 billion active email addresses in 2019. If you compare this number with a total number of currently used social media profiles then it will be around 3.5 billion. As you can clearly see why email marketing still matters. I've mentioned some tasks performed by an email marketing expert. If you have these skills then you can try for this position:
Creating and monitoring email marketing campaigns
Making digital ads
Make secure email database for future campaigns
Ensuring whether the design and layouts of emails are optimized, user and mobile-friendly
Keep track of and analyzing campaign results
Email marketing specialists build brand campaigns and engage traffic. Specifically, email marketing is an important part of digital marketing, this is the reason why popular brands want to invest in dedicated email marketing teams and experts.
The salary ranges from $39,000 to $70,000 with a median salary of $50,000.
# E-commerce Manager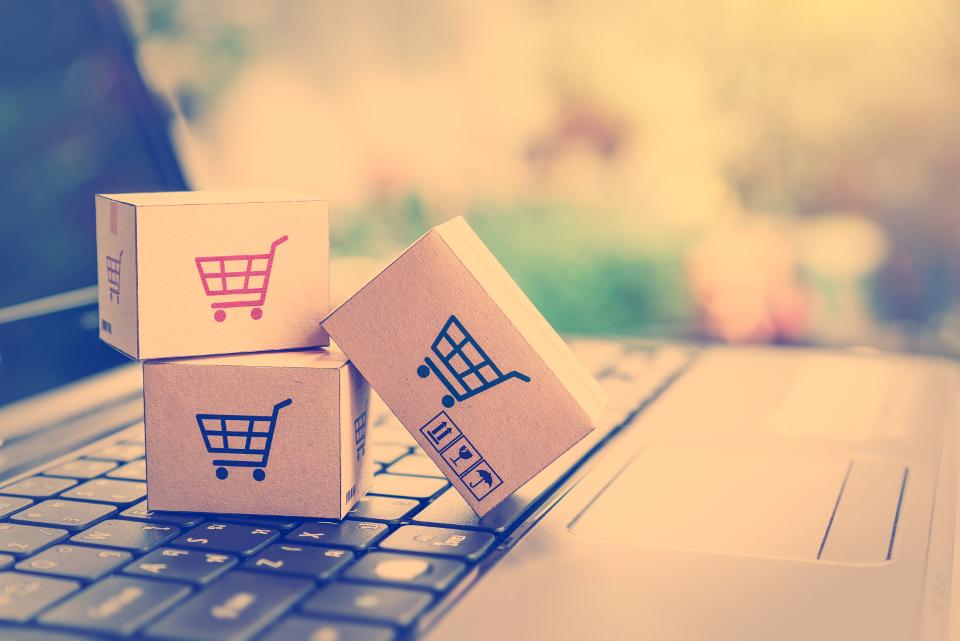 The first thing that will come in your mind is, "What is e-commerce marketing?" Right! Let's start with the introduction of e-commerce marketing. Ecommerce marketing is the method through which you can promote your services online and can engage traffic on your online store, this is called e-commerce marketing. A simple example of e-commerce marketing is an online shopping website.
Ecommerce manager's duties change with the company to company. Ecommerce manager will be responsible for the online sale of the brand. He/she will be responsible to drive the traffic and manage the content of the company website. The following are some duties performed by an e-commerce manager, here we go:
Creating and implementing the strategy for online marketing
Content deployment, online promotions
Meeting with content writers, businesses and clients
Managing social media accounts
Taking interview of candidates etc.
If you have technical skills, the ability of problem-solving, multitasking then you are highly suitable for this position. Under e-commerce manager, there are various digital marketing jobs such as Web marketing manager, e-commerce marketing manager, Ecommerce account manager, Ecommerce product manager, E-commerce manager, Director of eCommerce.
The national salary average in the US is $65,000 but in smaller companies, it could be around $50,000 whereas the large companies will offer $90,000.
Above are only some of the top digital marketing jobs, people can choose its own path to become successful, issue is not a job here, we just have to make ourselves ready for the jobs by working on our own skills.