Many of you may have participated in the debate "SEO vs. PPC in 2020", which is better for your business SEO vs. PPC? Many of you maybe end up by deciding SEO is better, and some will choose PPC over SEO, and many of you will end up opting one of them as per their business requirements and goals. Most of the time, large businesses choose both forms of digital marketing who are having enough budget to manage both forms.
To make it clear, one is not necessarily better than others in all aspects. But if you have to choose between search engine optimization (SEO) and pay-per-click advertising (PPC) because of budget constraints, then you need to understand your business goals and needs first.
In this article, we will discuss every aspect related to both SEO as well as PPC to understand which acquisition would be better, or which strategy will be suitable for your business.
Let's dive right in.
# What is SEO: Increases your website traffic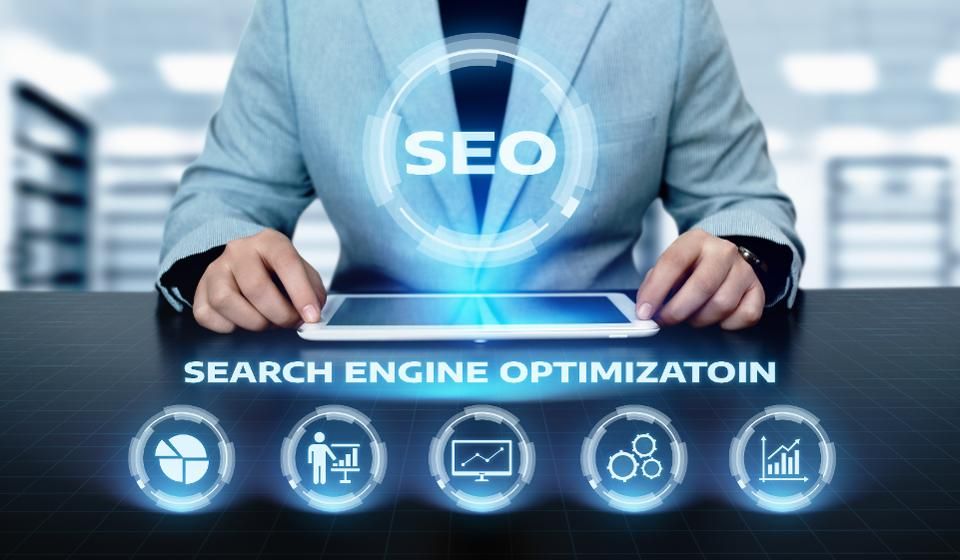 SEO stands for Search Engine Optimization, and it is a process of optimizing a website to achieve a high volume of traffic to the website by increasing organic search visibility in search engines such as Google, Bing, and others.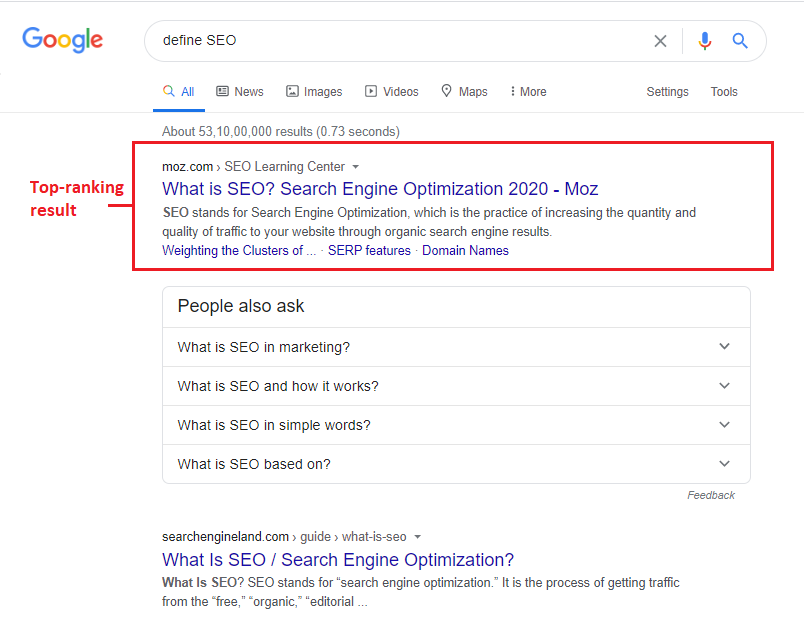 The above screenshot shows the importance of SEO, i.e. these rankings are determined by the most essential factors such as how popular your links are and how relevant your content is, but you can't achieve success overnight it takes time.
To rank well in search engines, you need to know different ranking factors that can help you to get high ranking in search engine result pages (SERPs) because these factors influence how Google and other search engines will rank your website in their search results.
Search engines use algorithms to identify the website or pages to be shown for a particular query in the search engine results pages (SERPs).
The most important part of SEO is determining what search engines will consider relevant and then optimizing website and page accordingly.
# What is PPC: Advertising Solution?
Pay-per-click (PPC) is a type of search marketing where the advertiser pays a publisher when a user clicks on their ad that is mostly located on the top of the organic search results on SERPs. In this, advertisers buy user visits, and it is completely opposite to SEO.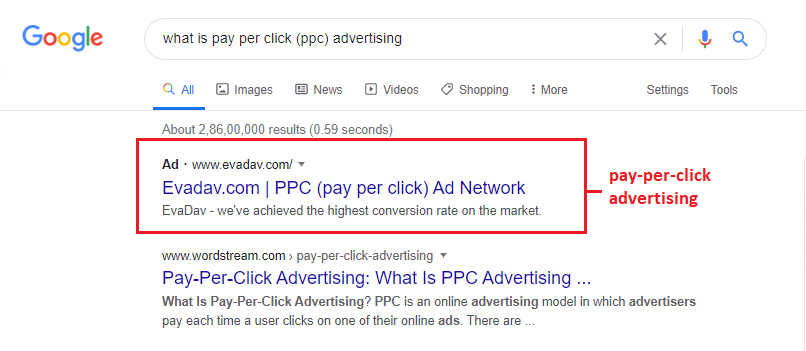 One of the best PPC platforms is Google Ads that is formerly known as Google AdWords. Often we use the term "paid search" interchangeably, although platforms such as Bing Ads do work similarly.
But do you know how PPC works?
Well! In PPC advertising, advertisers mostly bid on keyphrases or keywords that are relevant to their niche. Advertising platforms such as Bing Ads and Google Ads help companies to find new clients via these keywords.
Paid social like Twitter ads and Facebook ads help social media users to reach businesses based on their interests and behaviour.
In the last few years, social PPC has gained tremendous popularity with giants like Twitter, Facebook, LinkedIn, and Reddit making pay-per-click a big advertisement model.
# SEO vs. PPC: Why to choose?
If you want to know SEO vs. PPC in 2020, take a look at the following detail:
Why you should choose SEO?
Here are some important factors you should consider to know why you should go for SEO:
Suppose you have a blogging website, and your blog is ranking for over a hundred even thousand keywords and drive a decent amount of traffic through organic search.
Now, suppose you are paying for that traffic via PPC, there are higher chances that it would set you back millions of dollars a year. So, investing in your content team is far better and more cost-effective instead of investing in paid search in the grand scale of things.
SEO brings relevant and targeted traffic
You can use long-tail keywords that can be three to five phrases long that help to refine a search term more targeted. Take a look at both examples given below:


Long-tail keywords are having less competition and with long-tail keywords, you will get more relevant traffic.
Why you should choose PPC?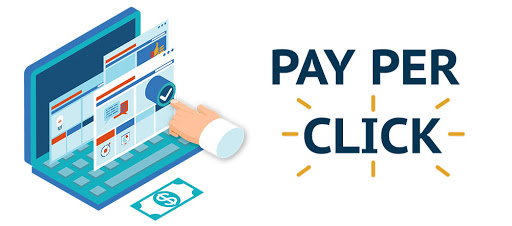 The following are some major benefits that need to be considered to know why PPC is important to choose:
PPC provides more visibility in search results
Mostly on every search engine, PPC enables your brand to show your brand above the regular results so that users will see your brand before your competitors. Ensure that this occurs by bidding on those keywords that are relevant and add value to your business.
You can get higher placement and spend less money on bids with a strong quality score to make PPC cost-effective. Here, a strong quality score means that a huge amount of people will see your ad and click on it, and stay on your page.
With this, Google will determine that you are producing quality content, and your content is helping your visitors, and search engines want to recommend you further.
Moreover, if your content is appropriate and helping your visitors, then probably you'll have to pay less and less to get the same ranking, and this is the power of the score.
PPC provides you results instantly
Whenever you start your new business or launching your new website, probably you will want to increase your brand's visibility as soon as possible. Here, PPC works faster as compared to SEO, but if you think faster means long-term then here you are wrong.
It will be useful for you if you have a big event and need exposure and can't be scheduled months in advance.
Having full control of the landing page, you will ensure that the visitors see the most important details of what your ad was showing. You have written the ads that are displayed, and you can test them to determine which ad perform the best, which is the better landing page for your visitors, etc.
You can choose the keyword, on which you want to bid higher, how much you can spend in a day, and you can also pause your running campaign if you are facing a budget problem.
Despite this, you can also set placement of your ads, and the location where you want your ads should be displayed.
# SEO vs. PPC: When to use?
Knowing when to use SEO or PPC is complicated, but the decision has to be taken. Hence, I have gathered some points to help you out. Here we go:
When to use SEO?
As you know, most website traffic comes from search engines, and this is one of the greatest reasons why businesses use SEO. Now, I'll consider some important points that will help you to understand when you should opt for SEO:
When you want to sell websites
Suppose you are in the business of selling websites and SEO can have a bigger impact on the valuation of each and every website you sell. Having a higher ranking in SERPs for important keywords, and enough amount of website traffic could help you to have more dollars.
One of the most important and deciding factors for buyers is the search engine status of a specific website. With this, they can estimate how easy to manage a site that you are selling, how well it would work, and how much they can earn profit from it.
Want to develop an authority website
Many of you will be aware that authority sites are becoming more popular now. You need SEO to work for you when you want to be the go-to website in your niche.
The most important thing that you should keep in mind when you want to build an authority website and generate organic traffic, then make sure you are building a reputation around your website and establish your brand. SEO will help you a lot in this, so be smart while working on SEO.
When you want your website to add value into it
Now, you have an idea of what SEO can do, it can add value to your website. Having a website that generates a high volume of traffic, ranks better on search engines, has a powerful backlink profile, and compelling content is the super easy method to attract new businesses and leads.
When to use PPC?
Now, let's talk about when to use PPC. The following are some factors that will clear when to use PPC. Take a look:
You want to advertise or sell something
As you know PPC doesn't require high-quality content like SEO to look good in the eyes of their target users. So, it is clear when you use PPC your main purpose behind this will be to promote something or sell something, that's why you use paid searches when you want to divert user's attention toward your sales page.
You want immediate outcomes
You should use PPC if you want immediate outcomes. Just like other advertising forms, PPC can produce outcomes when your campaign hits the web.
This is the reason why PPC works best with product launches, cost per acquisition marketing, and affiliate marketing.
You aim to get more targeted traffic
If you want to bring more targeted traffic, PPC marketing is the more relevant and appropriate option. No matter what type of PPC advertising platform you are using, these platforms will provide advertisers with the opportunity to play around with demographic data such as gender, range, education level, marital status, and income bracket. With the help of Facebook ads, you can target an audience based on their hobbies and interests.
When it comes to instant conversion, PPC works best over SEO.
You have a brand new product
PPC is the best choice for products that have yet to enter the market. Having a brand new product, this is where PPC comes into existence. Social media PPC is a good option when you aim to build brand awareness for unrecognizable products.
# Cost: SEO vs. PPC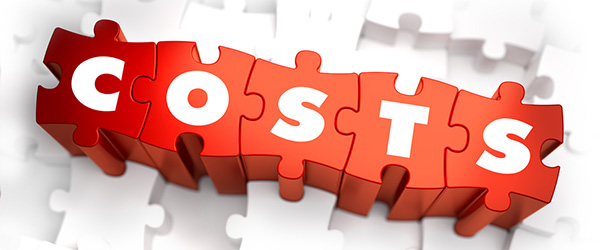 As you know SEO traffic is free and PPC is paid and this is true, and most importantly you should understand it requires lots of hard work and effort to get free traffic from search engines.
The keywords you are searching for will have greater competitions, and you should also have a high-quality website and a great SEO strategy to get a high position.
If you are not aware of how search engines work or don't know about SEO then it is recommended that you should hire an SEO expert to do work for your company.
On the other hand, PPC is based on other factors. For instance, if we take PPC advertising with Google AdWords, then it will depend on the popularity of the keyword, on the number of marketers that want to use that specific keyword, the various websites that have ad positions for a specific keyword and more.
But the advantage of PPC is that you only pay for the clicks you get and not for the views. Also, you can determine in advance what your daily budget is, and you don't need to pay more than that, and you can also estimate the average cost per click for the particular keyword you want to target.
# Website traffic: SEO vs. PPC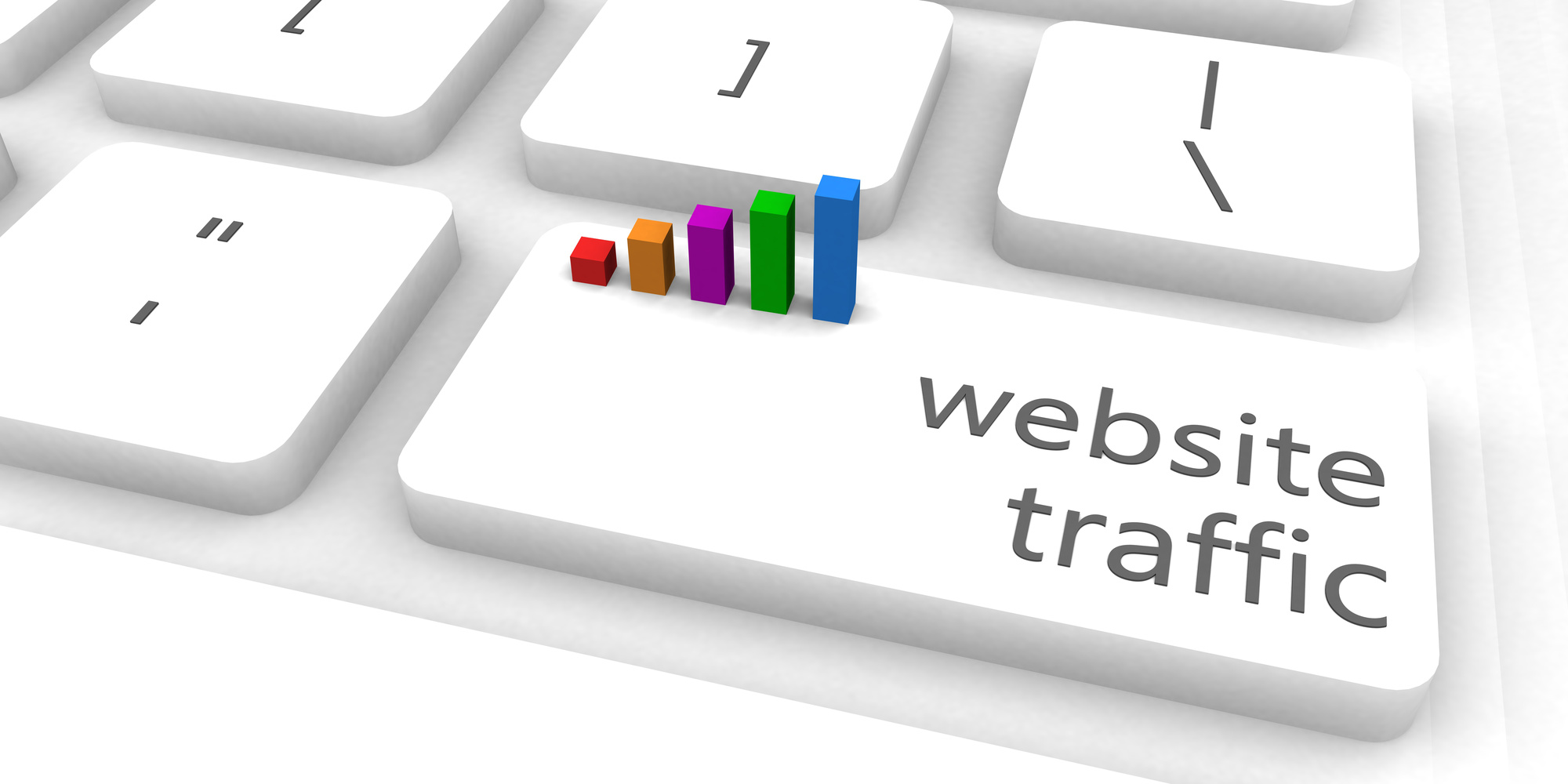 Many of maybe get confused about which method is more useful to get website traffic whether it is SEO or PPC?
Organic traffic can come with SEO as opposed to PPC traffic, so if you can manage the ranking of your website for the particular keyword you want, you will receive much more traffic instead of paying for those keywords.
Organic traffic is far better if you compare the cost and traffic of first page positions for PPC traffic and SEO traffic. Some businesses recommend that PPC advertising can get more clicks as compared to organic traffic, but still, it leads to bigger cost.
But on the other hand, you have to accept that it is very difficult to get the first-page position for the keyword so you can pay for traffic because getting position on the second or third page will probably drive 0 or little traffic.
# Conversion: SEO vs. PPC
Which visitor will more likely to convert, (i.e. make a purchase, and in general response to call for action, etc.) someone will come from PPC ads or organic search?
If your advertisements are highly optimized and targeted, then a visitor or customer from PPC is more likely to convert as compared to a visitor coming from organic search.
The reason behind this is that a webpage can rank for various keywords, so the search visitors may not be looking for the content that is shown on a particular page.
As opposed to SEO, if you are running a successful PPC campaign, then you will receive clicks on your ads from those visitors who are interested in your content or product.
# Easy to use: SEO vs. PPC
Both SEO and PPC are difficult to be done if you don't have enough knowledge in this field. SEO is a long-term and time-consuming task, and it needs lots of effort and hard work, and even it takes months or even years to get a higher position in search results.
On the other hand, if we talk about PPC, then you need to take a course to understand it or you have to hire a PPC expert to avoid losing money.
# Advantages and Disadvantages of SEO vs. PPC
Advantages of SEO
The following are some important advantages of SEO:
When you work on your website SEO, then most probably you will reach new customers without contributing money directly to an advertising budget. The result is usually free targeted advertising.
In this case, your customers can search for you, instead of searching for customers, and they can easily find you on Google search. Then, you can start spending a few hours each day so that you can create new pages for your website to focus on keywords that are important for your website.
SEO delivers enormous benefits
After implementing SEO – like creating high-quality and keyword-rich content along with robust linking profile, as a result, you will get long-term results.
SEO offers an easy-to-use website
The main difference between SEO vs. PPC is that with PPC, you have to pay for the visitors but in SEO, you can earn visitors by enhancing your site and following best practices.
Advantages of PPC
The advantages of PPC are written below:
PPC advertisements are about publicity. As such, you have much greater granular control and more room to deliver your marketing messages. Calls, site links, locations, cost and bullet points (Callouts) are just some of the choices for creating ads that dominate the page.
Wherever you sell a product, Google offers visual shopping ads (Product Listing Ads, or PLAs) option that can help a user see what they are going to click on. This type of ad can really boost the click-through rate by providing a feature that is not available in organic search.
Running paid search ads allows the right users to see you. Even if they go back and do a brand search before clicking on your site, that visibility will pay your marketing dividends.
Working with PPC, you can have full control over your budget. You can determine how much you want to spend per day and you can also fix that limit.
AdWords does not experience the same instability that can affect organic results. Changes exist but they appear to have a much lower effect and are easier to handle. Careful use of match types and search term report analysis allow removal of junk search and maximize ROI over time.
Despite what many advertisers claim, a well-established and managed PPC account can be a cost-effective way of generating leads for your company. If you are a local business that targets a small geographic area and a small set of keywords, you may find that without breaking the bank you can generate more than enough leads.
PPC can be costly, it is not always the case, but it does add up costs quickly. If you target whole countries or run international campaigns those costs could spiral.
Disadvantages of SEO
SEO also comes with some disadvantage, so you should also know the other side of SEO:
SEO suffers from the ever-changing Google algorithm
A top argument about SEO is that if Google makes new algorithm updates, all the effort you put into your website to get your website to the first page results may be affected.
SEO needs on-going maintenance
Link building, keyword research, content updates and more are all SEO elements that need to be constantly monitored and updated to maintain or increase ranking on your web.
SEO takes time to show you results
Compared with PPC's instant results, when you compare SEO vs. PPC, the time lag with SEO can be a downturn.
This can take from one to three months to see a rating or traffic. This also depends on how much optimization your site needs to be ready to launch.
Not to mention, you have to handle it yourself if you don't want to pay an agency for that. That means working months with little payoff. Even if you recruit an agency, before you see the performance, you are still looking at a span of a few months. What amount of time it takes to rank well will depend on the level of competition within your niche.
Disadvantages of PPC
The following are some disadvantages of PPC. Take a look:
PPC requires on-going spending
When the money has stopped, the ads will disappear. While you may gain some branded traffic down the road, the unbranded search traffic will vanish completely when the advertisement stops running.
It also takes a long time to create a decent quality score that means you are going to pay a lot more when you start and keep paying a lot for months to come. So even if PPC can be affordable, you may not have the budget for it, especially if you are a startup or a small business.
PPC looks like ads due to an ad tag, and are deliberately placed where they are. Many people don't like ads, they refuse to click on them, or they don't have any idea of what they are and don't believe them.
Also if you have the opportunity to manage the budget for PPC campaign, the expenses continue to pile up, and you may end up spending more money than you initially expected.
Traffic with PPC to your site depends entirely on the money that you put into it. If your target keywords are extremely competitive, they can be expensive and quickly drain your budget.
PPC tends to come with a learning curve
PPC is quite difficult for many businesses to start because platforms such as Google ads are very complicated. It takes a lot of work and practice to nail down a practical PPC strategy for any company, particularly when you are brand new to it.
# Can you use PPC and SEO together?
The simple and short answer is yes, you can use SEO and PPC together. Most probably you will think while working with both concepts, i.e. SEO and PPC may be getting expensive for you to handle, but opting for both will be a good strategy because they compliment each other.
In fact, both marketing forms have the same objective to drive traffic to your website. If both, SEO and PPC can generate the outcomes that you always wanted, then you should stick to one option.
You can certainly carry out an efficient PPC and SEO plan even though you have a relatively small budget.
I've carried out some important points to tell you how you can start SEO and PPC working together:
While executing a PPC campaign, focus on ad copy that is doing well. You can utilize this to turn into SEO-friendly content to increase its performance in search results.
For instance, you can use your best PPC ad copy in the meta description for a particular page.
To identify the most popular topics, you can track down best-performing CTRs for content network. These topics can be used as ideas for new blog posts to drive greater organic traffic.
Re-targeting website users
You can re-target your website visitors so that you can ensure that your ads are receiving enough exposure they need. For example, the target users leave your website without becoming your paying customer, and then you can use Facebook ads to encourage them to try your product or service, sign up for a free trial, etc.
You can take advantage of this because re-targeting mostly works on PPC advertising platforms.
Using both PPC and SEO channels to increase your brand awareness can double your exposure. Suppose you have blogging site and you have posted a new blog, irrespective of what type of content you have published whether it is informative or promotional content, you can use PPC to target your audience. Facebook ads are more useful in this case.
No matter what your goals are whether you want to get more website traffic or want to build backlinks, opting for PPC is a good option for your blog posts.
To create an SEO plan use PPC data
It is not a new idea, it is still important to mention that to create a robust SEO plan, PPC campaign can be powerful sources to develop it.
PPC works to identify which keywords work and which don't, on which keyword clicked have been occurred, and which keywords have been searched and converted. This helps to relieve the burden from your SEO planning process.
Rank for your competitor's keywords
If your competitors are executing Google ad campaigns, you can find those profitable keywords on which they are bidding. You can use those keywords through either PPC or SEO.
There are plenty of SEO tools that can help you to find these keywords easily and some of them are Ahrefs, SEMrush, and Moz.
# Conclusion
Both forms of digital marketing are important for your online marketing campaigns. If PPC can help you to get instant results, on the other hand, SEO is a long-run investment.
If SEO helps you to increase your brand trust and loyalty, PPC brings you greater conversion and online exposure. You can use PPC if you have a high converting product and you can use SEO if you have a low budget to spend on your marketing.
SEO takes time and efforts, but its results will be long-lasting, on the other hand, with PPC when you stop paying, then traffic will also stop.