Why starting blogging can be the best thing you do in this Covid Lockdown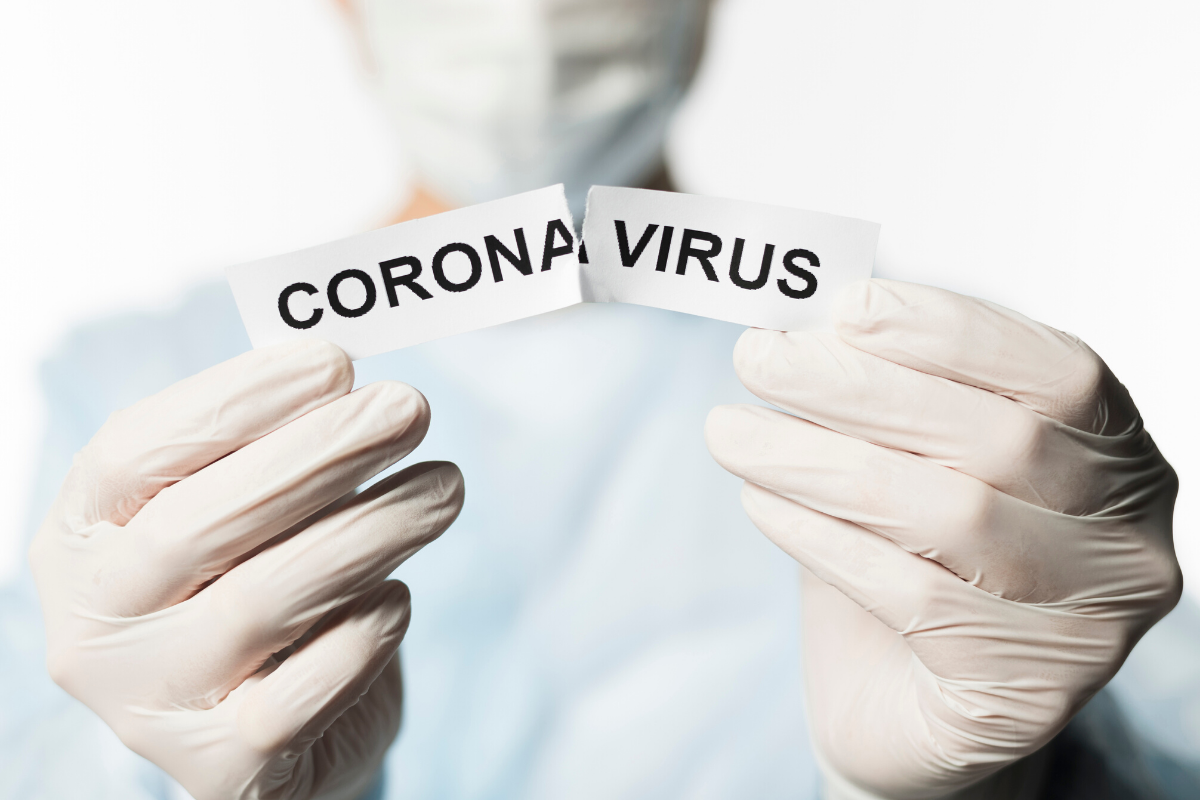 Before talking about Blogging let's discuss Nowadays, Corona Virus is a hot topic. All the news channels are showing the news related to the Corona Virus. Another topic is related to the Corona Virus is COVID-19 lockdown to prevent people from this disease. India has the least cases of corona virus as compared to the rest of the world.   
On Tuesday 24th March, the Prime Minister of India Sh. Narendra Modi has announced 21 days lockdown. Since the Indian Prime Minister has announced lockdown, all of us and even those who are not affected by this virus are suggested to stay home.
As we know, with this lockdown various fields are getting affected whether it's an economic sector of India, governmental sectors, private sectors etc. Most of the companies allow their employees to work from home. But yes, it is difficult for all of us because we were not ready for this.
With this, it is a new challenge for those employees who work from home. They have to work in a different environment with limited resources. It is a challenging task for them and with this, they definitely learn new things.
As there are several jobs affected by this lockdown, some employees have started working from home as well. But work from home is only suitable for those people who can manage their work from home otherwise, for those who are unable to do it they have to stay ideal at home. But, you will be surprised to hear that we have one option which can make you busy and you would definitely love it.
Here, we are going to talk about the blogging concept, i.e. how and why blogging can be best in COVID lockdown. Here, we have mentioned some career options for content writers who can work from home by writing great stuff as well as they can help their organizations to get revenue in lockdown. Blogging can be best because we can write any type of content as we are describing below, you can start any type of content writing while sitting at home.
# Blogging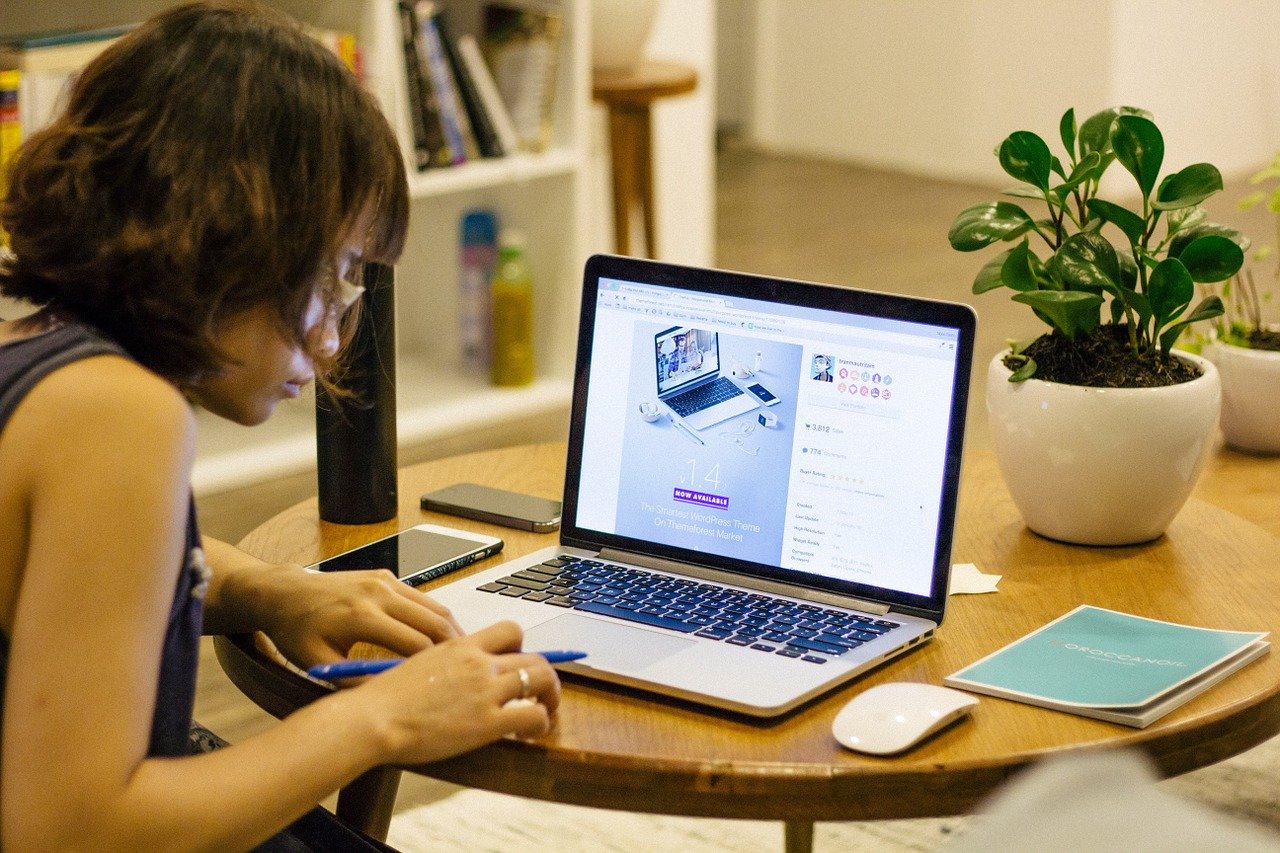 In this lockdown, if you are interested then you can start writing a blog. First thing, choose any topic which you are interested in, after that, research on it and study deeply, be more creative, think more and at last start writing. If you follow these steps then for sure you are going to become an amazing blogger in the future. You can start it as your side business. In addition to this, you'll learn new concepts and you can develop your own ideas. While working from home you still can contribute to the organization's revenue. The main reason behind writing blogs at home can be best because you may require limited resources and you can write more effective blogs without any disruption.
If you are already a content writer, yes it's true you may also face some problems but not that much. May be some of you are feeling more comfortable at home, they can find a comfortable place and start writing without any disruption. Creativity helps you more, you can develop more thoughts and new ideas can help you to write amazing concepts. Make sure you are not sitting in a noisy place because it can distract you.
You can start any concept which is your favorite or which is in trending where you can concentrate on your writing skills and new ideas. If you want to start blogging then make sure that you are producing quality and original content to your audience because your audience trust your writing.
# Blogging for Academic Writing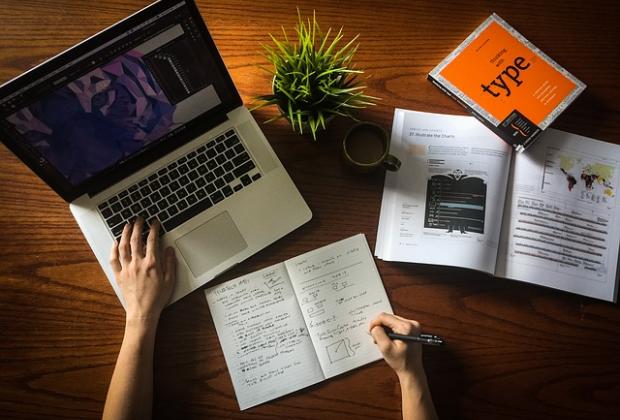 You can start writing a blog on a specific educational subject. Being a content writer, if you are expert in any particular educational subject then this field is best for you. You can start writing on any subject which you are interested in. You can write a research paper, drafting curriculum and you can write for academic books. You can make it online so that anyone can read your post.
#  Digital Marketing and Content Writing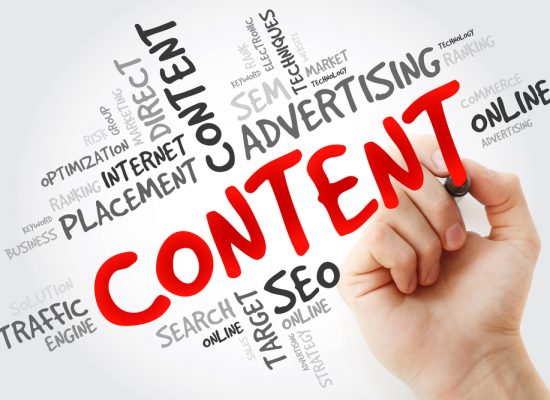 As you know content writing is the part of digital marketing. Through the combination of content writing and digital marketing, they can promote any service to get profit for online portals and websites. Being a content writer you understand the concept of digital marketing then your career is bright enough. If you are working from home with comfort and still writing then this can bring direct revenue to the organisation. You just need to understand how Google Ads, SEO, social media and E-mail marketing work.
# Freelancing Scope in Blogging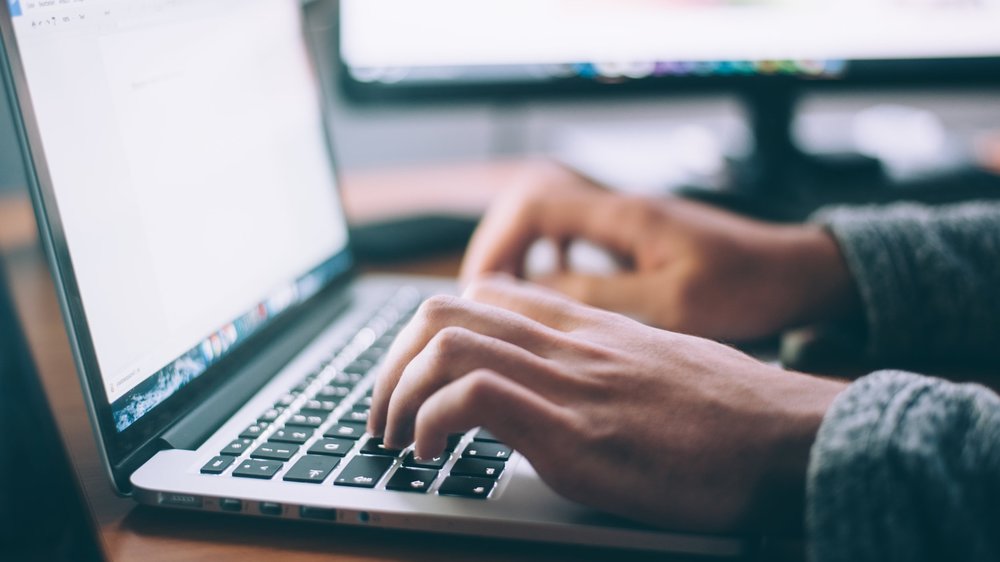 If your skills are not restricted to one subject and you can change your writing according to the organization's requirements then freelancing is appropriate for you. You can start freelancing on which you have given any topic to write and at that time you have to showcase your writing skills.
If you are working from home then you have to develop the website with content and manage social media engagement on online platforms.
# Script Writing 
If you have imaginary thoughts then script-writing is best for you. You can start writing scripts in lockdown from the comfort of your home. Suppose you are writing a story then you can engage your target audience throughout the story.
# Copywriting
If you can attract the audience to a specific product then choosing copywriting is the best option for you. Copywriting can come with any advertising or marketing where you have to write slogans and jingles for public relations (PR) campaigns conduct by organizations.
Using your writing skills you need to build brand awareness and attract more people towards the product.
# Public relations writing
Public relations writing include writing press releases, newsletters, media invites and bulletin for the respective organization. This field has grown tremendously in the media and corporate industry in the past decade and the demand of content writers in this field is increasing.
How digital marketing and content can be utilized in quarantine?
Here, we'll discuss two topics, i.e. digital marketing and content writing. As everyone is staying at home, but still we can do our job by sitting at home in this time of quarantine.
# Use of social media
As we know everyone is at home, so most of the people will go online and check their social media. So, it's a time to use your company's social media profile and update it with new posts. You can also share the information related to this disease to aware people. This can also increase traffic on your profile.
In addition to this, you can develop new content ideas to help your audience how to spend time in quarantine. As everyone is staying at home, so there are higher chances that they will engage with your content.
If your content like by your followers they may share it with their followers and so on. So, you have an opportunity to increase more traffic. You may also find some alternative solutions to engage customers with your service or product. If you have a blogging site, then you can create content on "how to utilize our time in quarantine" and many more concepts are available. You can write something on "Corona Virus" because it is a new topic and people search for this nowadays.
# Go for online business
If your business is not online then this is a time to bring your business online. Suppose you have a small business but famous in your niche then you can do one more thing and that is making a Google map entry for your business. It will help your customers to reach to your business. When any customer searches for your business he can see it on the Google map too.
Apart from this, you can also create your social media account and develop content daily posted on your account to engage people. And consider one more thing, your content should be original and reliable. Social media account helps to establish the identity of a business and allows your customers to know more about your business.
If you want to start your blogging site then make sure that your content is not "copy-paste" from other sources. Try to publish unique and original content because your customers will rely on your content and they trust whatever you write. Writing blogs can be beneficial in this lockdown because people are free and they mostly use their social media accounts so it is the best time to get noticed by people.
If you are planning to start Ecommerce website or online store, these 100 Ecommerce Seo Tips will surely Help you in this.
# Competitor's Analysis
Doing something is better than sitting ideal. Agree? Well, the meaning of this sentence you'll understand by reading this paragraph. When we are in the office and doing our job, suppose digital marketing job. While doing this, we don't have any time to look for your competitors what they are doing? And now if you have time then value it, make a research on your competitors. Go online and open Ahref and SEMrush accounts and conduct competitor's analysis to check what types of strategies they are adapting for digital marketing. Conduct detailed analysis on social media because social media strategy is a game-changer and good social media strategy can bring more customers on your site.
Last but not the least, as we know digital marketing strategy needs some time, but to utilize your time to grow your business is essential. So, you can develop content for later use. Try to be creative while developing content, use new ideas and think extraordinary.
Covid-19 impact on future jobs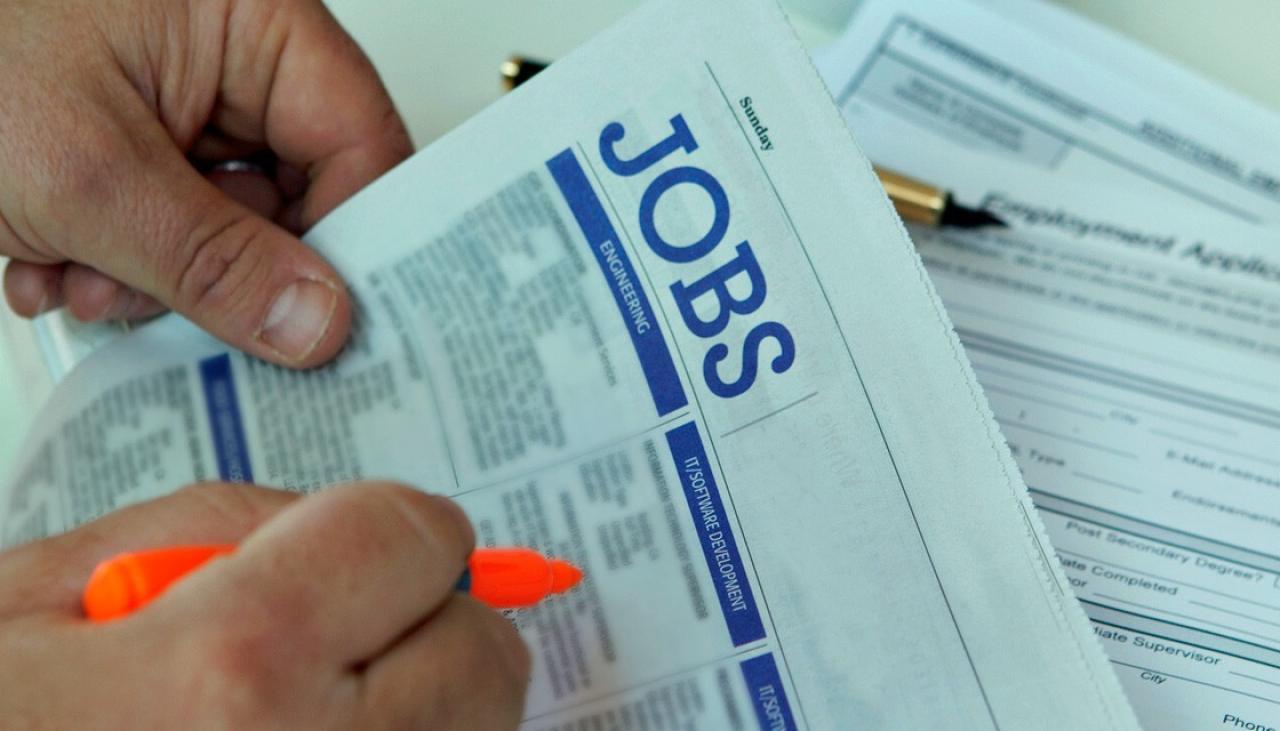 Corona virus has already affected our lives somehow. It started in China and spread all over the world. Our lives and even our profession are also affected by this lockdown. Most people are working from home since India has locked down, but do you have any idea what will be the future of jobs after this lockdown or what can impact of COVID-19 on the future of jobs.
# Jobs that don't add value will be reduced
The jobs will be reduced soon which don't add value to its business. Suppose a job which needs paper-work that will reduce dramatically because the paper-work job is not possible from home. On the other hand, those jobs which don't affect the business those will be preferred more. For example, jobs like digital marketing, content writing, web designing, web development and those jobs which can be done online or with limited resources. These types of jobs will remain secure.
Companies will start looking for freelancing jobs to reduce overhead. The jobs which are required by the companies will remain secure, otherwise, they will reduce offline jobs as per their requirements.
# Remote working will be preferred more 
Companies allow their workers to work from home till lockdown. And somehow, remote working is becoming beneficial for the organizations and especially for the environment because of less travel and less pollution. Apart from this, remote working will be preferred more. For this, technology will improve to enhance the remote working not only for businesses but also for school and colleges, i.e. remote schooling. Digital work will replace the work that needs a physical connection.
Homes will convert to a home office to qualify for jobs in the future. Social distancing will enforce more and it will also impact on social behaviour as well as people will start work remotely and encourage social distancing.
# New jobs will get into existence soon
New jobs will arrive in the market soon. Healthcare and wellness sector will produce various jobs. The digital economy will get a tremendous boost and produce more jobs for technology professional.
# Fresh graduates have to be prepared for the jobs
Fresh graduate students have to train themselves and they have to be prepared for the jobs may be they have to compete with lateral or experienced participants. Companies will choose those candidates who are quick learner over those who require long time training.
# Right attitude will overrule the qualification
As the requirements change over time, may be in the future companies will focus on choosing the person who has the right attitude towards his work and a quick learner. Qualification or degrees may not matter much in the future as they did earlier. People will start working on their skills to get a better job and to compete with other candidates.
# Adoption of re-skilling
Companies are not going to invest on new employees, they will invest in their current staff to learn new skills rather than having new employees and investing on them that may carry risk again. So, re-skilling and up-skilling will be the new thing and it will help to enhance the adoption of e-learning tools and platforms.
Content Marketing & Blogging Ideas for Covid – 19 Lockdown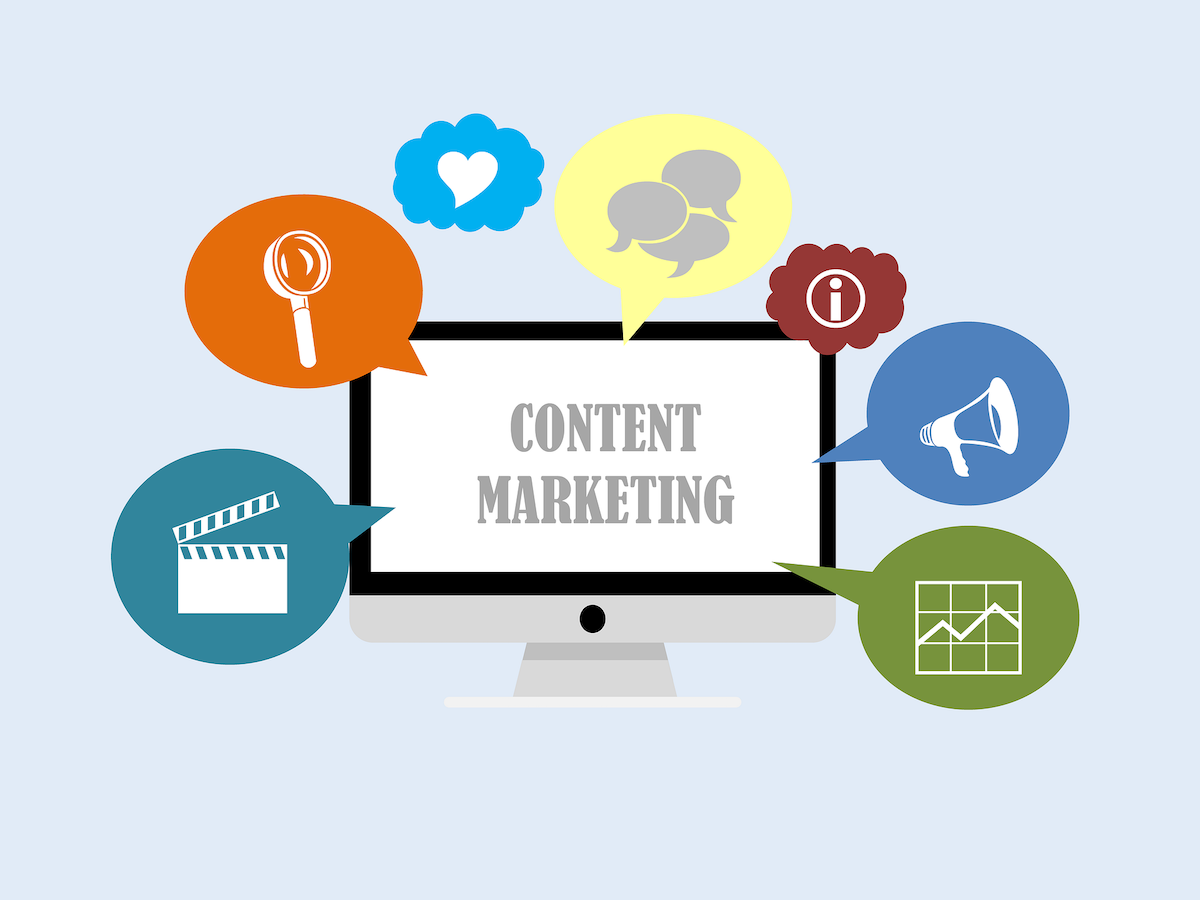 Being locked down doesn't mean we will stop living or eating. Yes, it's true we are affected by this lockdown, but still, we hope for a better tomorrow. Businesses are finding alternative ways to work, they are looking for their employees as well as customers. And finally, remote working is making things easy for businesses. To survive, businesses have to adapt remote working until everything gets normal.
Content marketing & Blogging is very important and businesses are still handling this in these circumstances. Here, we are going to tell you several content marketing & blogging ideas for COVID – 19 lockdown:
# Create content for blogging on a trending topic: Corona Virus
It is recommended that if you are thinking to create a blog page for blogging then it's a right time, you can start writing on trending topics like Corona Virus related content. If you have already blog page then also you can start writing on this topic, because nowadays most people search on Corona Virus. So, you can create a Corona virus Content Hub, so that your users easily get information and try to make it easy to find your blog page from your homepage. In this way, you will be connected to your audience in this lockdown.
# Choose trending topics
As we know corona virus is a trending topic but you can't avoid other trending topics. While choosing any topic there are two points need to be considered and those are:
Ensure whether your published topic is natural and related to your business or logically fit for your brand.
Ensure whatever you are publishing is appropriate for you and your audience.
# Offer real value for now and take advantage later
Here, this heading mean, offer new service for free or at a lower cost to attract your customers in this lockdown. For example, if you are providing free session for programming lovers then they will absolutely register themselves on your website and after the lockdown, you can expand that session into course and charge for it. In this way, you will get more traffic on your website in this lockdown.
# Publish content that add value
It is not compulsory to publish content related to corona virus, you can publish any type of content but remember one thing it should add value to your business. And don't stop publishing content in this crisis, this is a time and an opportunity to build your brand by continuing emailing, sharing content.
# Re-optimize the already created content
If you have already created content and some landing pages that rank in the search but they are not in a correct position so, now you can re-optimize those pages and content to rank it well in a search engine.
# Create Content Marketing & Blogging Strategy
In this lockdown, you can create a content marketing strategy. If you have already created a content marketing strategy then give it a thorough audit. If it requires any changes then make those changes.
Also make sure, do be offensive while creating any marketing strategy in this situation, as we have to remember, human are more important than any of these business, so just be human first and business owner or marketer later, while designing any marketing strategy these days.
This Covid-19 Situation is very unfortunate for us as a humanity, and its a difficult time for all of us as a human, but we will fight it together for sure, but the main thing is to learn from it as a human, as a person and a business organization as well, we have to learn how we can overcome this situation, with very minimal loss from it, and while doing this, just be safe, and keep the humanity alive.