100 eCommerce SEO Tips for Your Online Store
Before discussing eCommerce SEO tips, let's discuss why it's essential for an eCommerce website. If you have an eCommerce website then these eCommerce SEO Tips that will help users to find your website easily. With eCommerce SEO Tips, your website can get a higher ranking on search engines.
In addition to this, you can get more traffic on your website, more traffic means more customers. eCommerce SEO tips will help you in making your site more visible to your target audience
Below we have gathered 100 eCommerce SEO tips for your online store:
1 – Use Target Keywords in bold and bullet points so that Google pays attention to them.
2 – Use your key term as Title and location in the description.

3 – Make sure that your site contains links from community blogs, local news site etc. to prove your site is trusted by others.
4 – Optimize your content for voice search.
5 – Use Canonical Tag, it helps to prevent Google from indexing duplicate or identical URLs.
6 – Use the tool BuzzSumo for content optimization.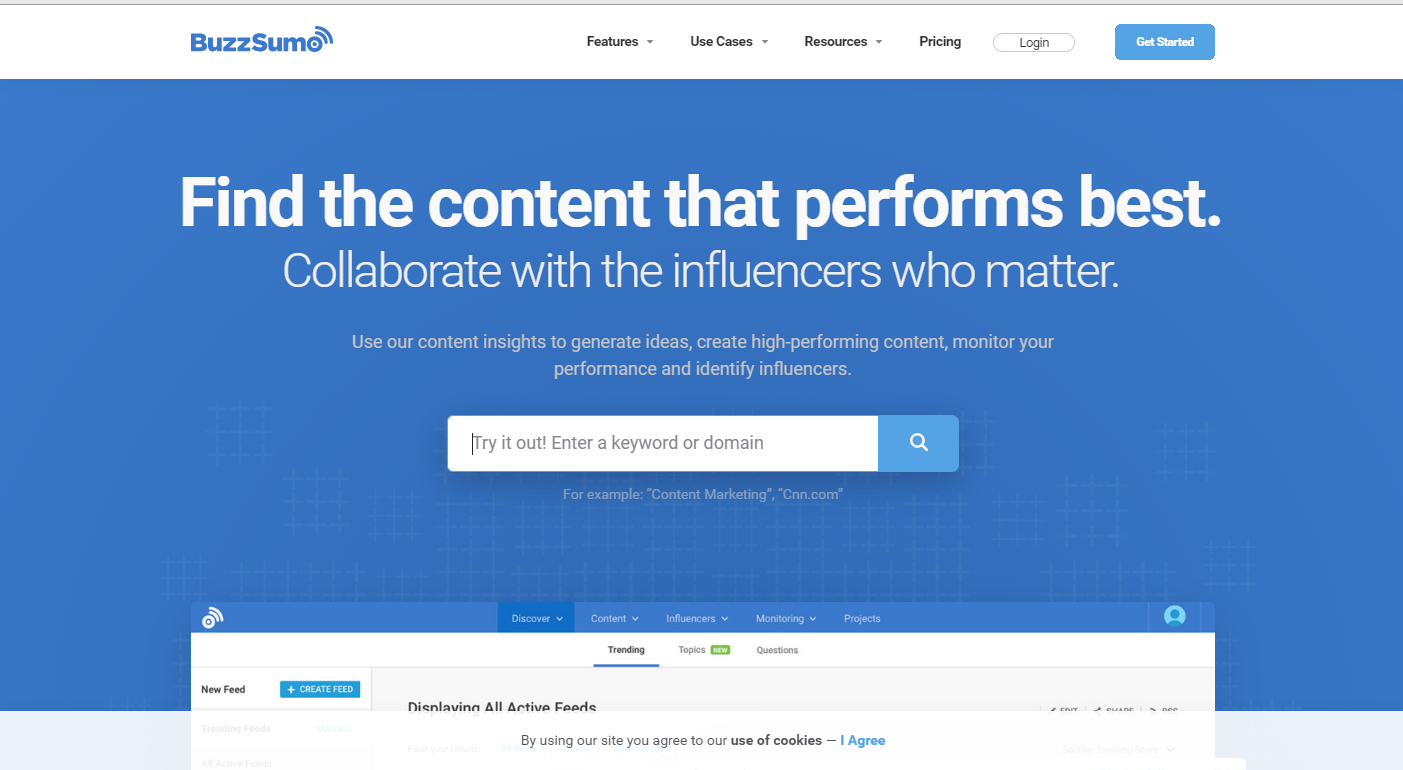 7 – Recreate your content into slide share, videos, Facebook live etc.
8 – Change Internal Links to HTTPS before site migration from HTTP to HTTPS.
9 – Use Re=Canonical Tags that will help search engines to direct back to your original page.
10 – Avoid double indexing to overcome duplicate content.
11 – Use Long-Form Content for your site to get a higher result.
12 – Write easy to read content for your audience, try to write for people first and then for the search engine.
13 – Avoid using H1 Tag more than once in a single page. H1 tag should be used for the title of the page, and H2-H6 tags should be used for other headings and sub heading's on the page in outline format.
14 – Use Image Alt Attributes. It contains a valuable description and unique keywords.
15 – Avoid using "#" in the URL, Googlebot doesn't support this type of URL.
16 – Avoid creating a messy URL. For example, http://www.fakeURL.com/article.php/tlyy999/3873406/. A simple URL may look like: http://www.url.com/blog.php
17 – Put primary keywords in the URL. For example:  example.com/collection/gifts and the second example is given below which most recommended by Google: www.example.com/gifts
18 – Use at least 300 words for intro and include keyword 2-3 times.
19 – One version of your site should be browsable. For example:
http://yoursite.com
http://www.yoursite.com
https://yoursite.com
https://www.yoursite.com
20 – Create "About Us" page to provide information about your website such as what is your site purpose etc.
21 – Analyze search traffic. Google Analytics can help to analyze traffic. You can then turn these regular customers into paid customers.
22 – Integrate your site with social media channels such as Instagram, Facebook, LinkedIn, Twitter, YouTube etc. It shows that your website is trustworthy and increases the authority of your website.
23 – Make your site architecture simple and scalable. Your site architecture should look like: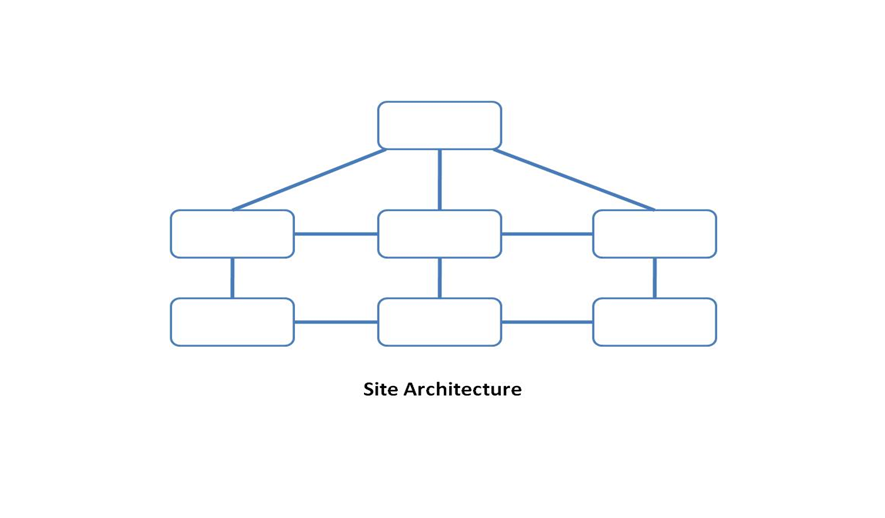 24 – Use "Pingdom" or "Google PageSpeed Insights" to determine the speed of your website.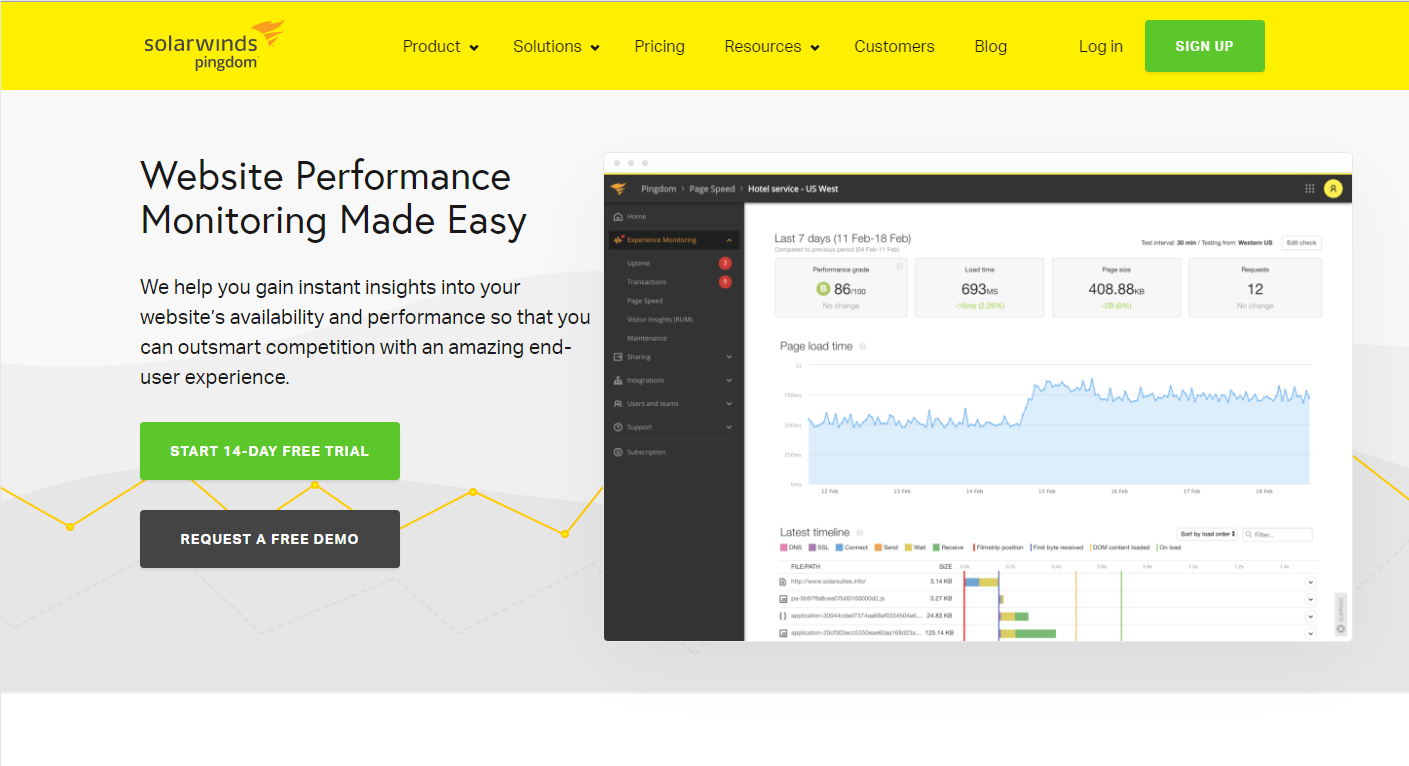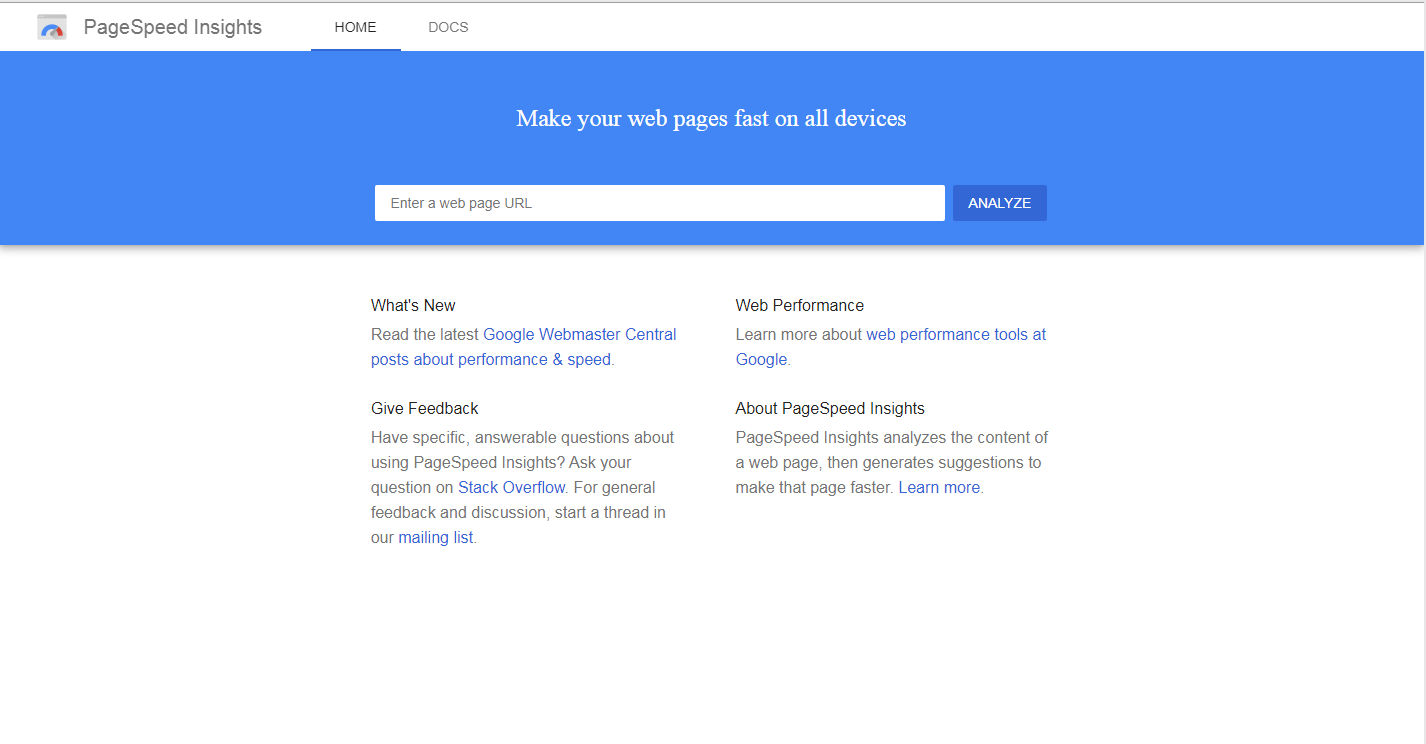 25 – Offer alternative items if any item is out of stock. Example, the same item with different color or size etc.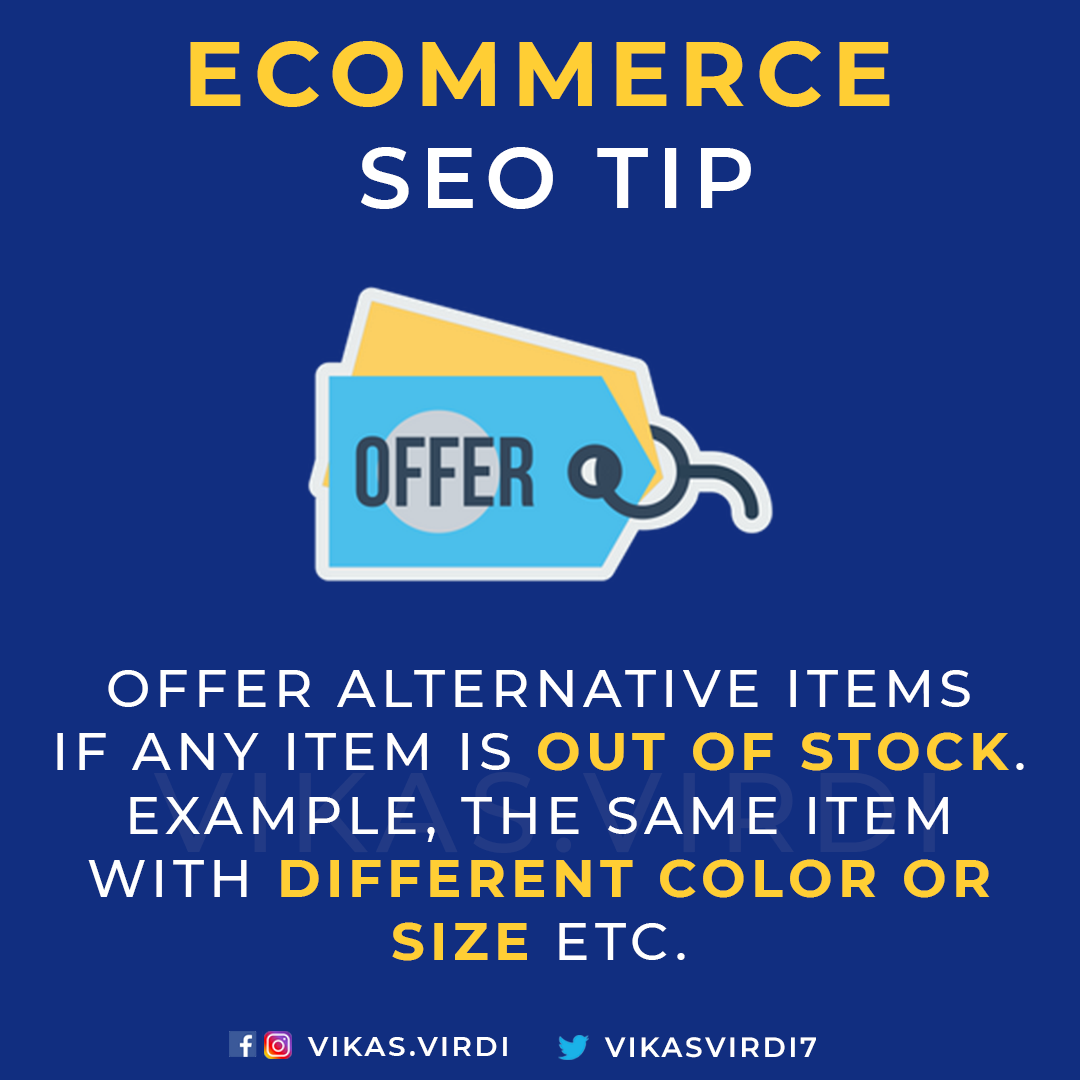 26 – Improve internal links, use breadcrumbs and make product's categories.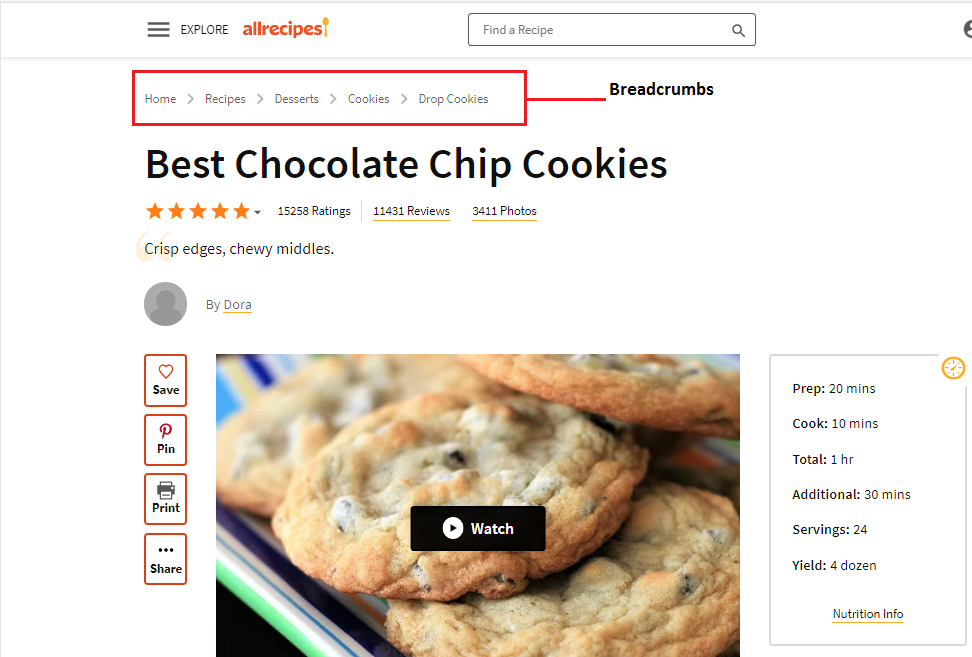 27 – Use variations of keywords e.g. "casual shirts", "buy casual shirts", "casual shirts on sale".
28 – Use search-friendly URLs. Optimize URLs so that search engine bots can easily find and crawl your website.
29 – Share reviews of your happy customers, so that other people can trust you.
30 – Use a tool Crazy Egg to track the behaviour of users on your website. For example, which product or category they have opened the most.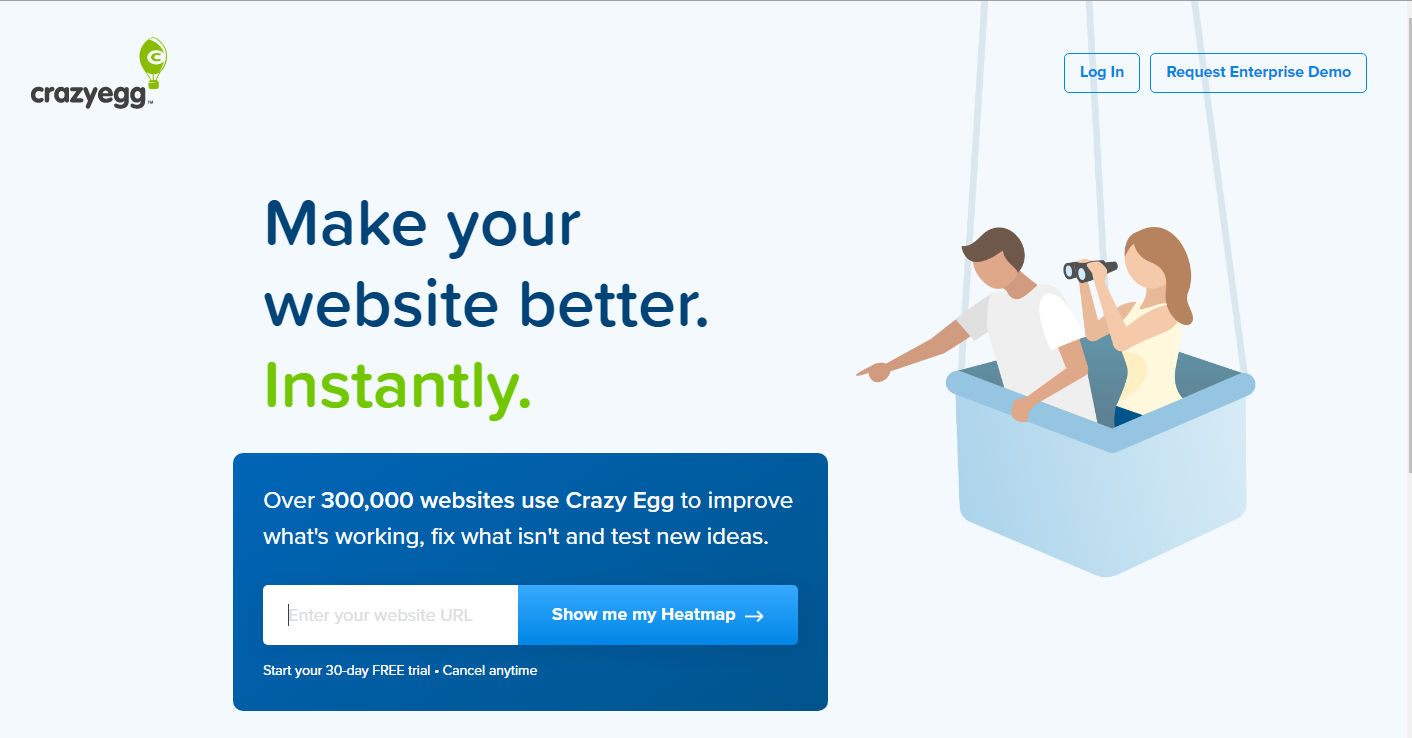 31 – Use uncovered keywords in your website internal search, then check the results. If you are not getting accurate results, then fix this error.
32 – Keep your URL short, use 2-3 words. Short URLs are easy to understand and looks catchy.
33 – Use high-quality images. It will help to make more sale, it is a good investment for your product.
34 – Give visual clues that you have security features. For example SSL Certificate.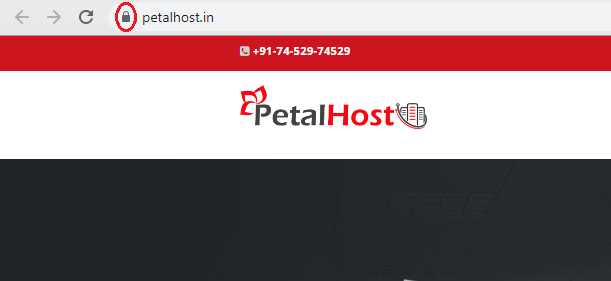 35 – Consider User Experience, Google evaluates user experience (UX) by using traditional SEO elements such as page speed, mobile-friendliness, links and page structure.
36 – Follow A.T guidelines, i.e. Expertise, Authority and Trust.
37 – Consider Mobile Experience, Make sure that your website is responsive, easy to navigate and quick to load.
38 – Provide an easy and quick mobile checkout. If your site taking a long time to checkout then your user will leave your page, so make sure that you are providing quick checkout option.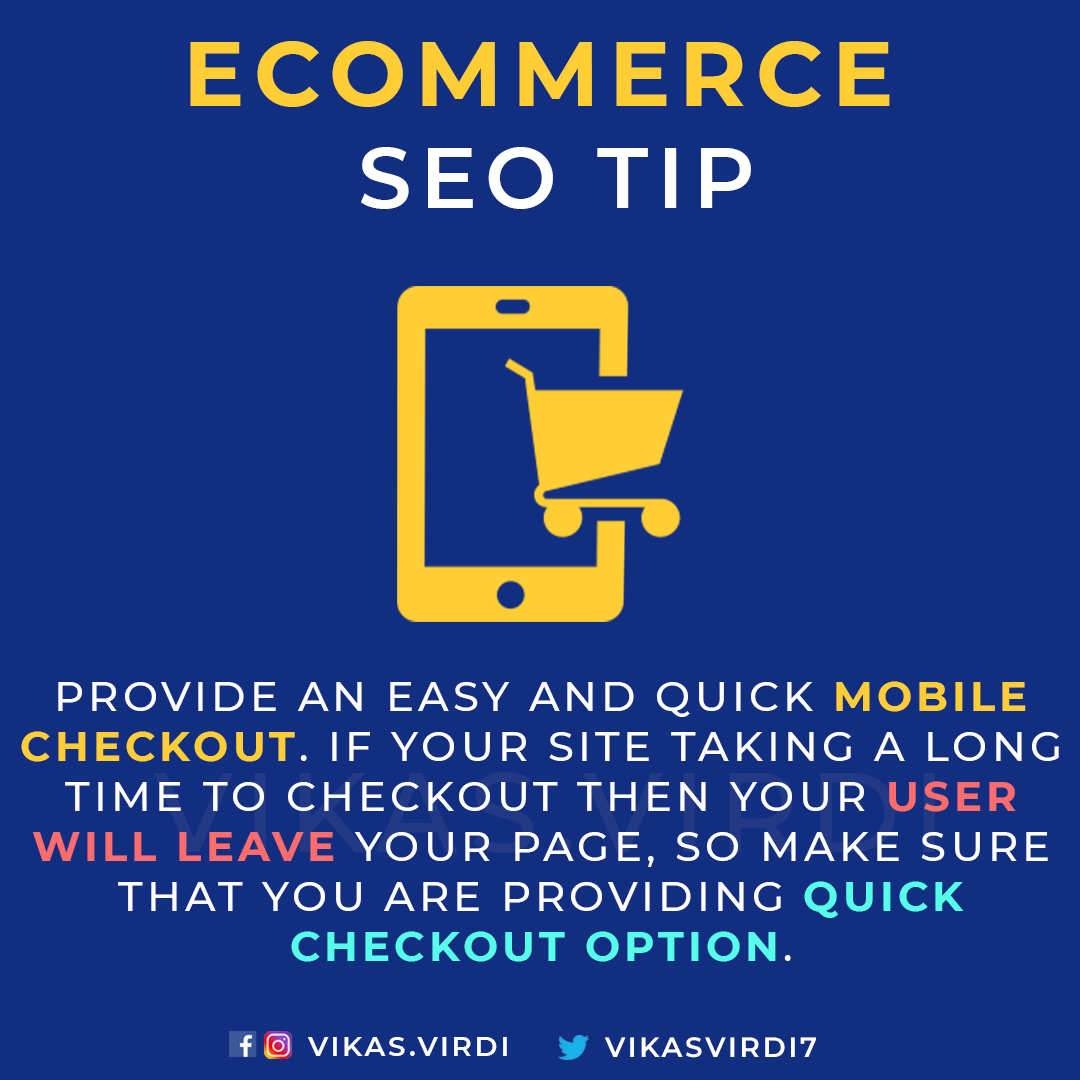 39 – Check if your site has broken links, fix them because they can affect SEO.
40 – Continually monitor and analyze the search results. Identify popular products, get new ideas related to products etc.
41 – Avoid using stop words like "A", "An", "The" in your title tag.
42 – Update your site with dynamic content. It means to update your content regularly by adding new pieces of content.
43 – Eliminate non-essential posts from your website which increase page load time. E.g. avoid large images.
44 – Launch paid-campaign for a branded and non-branded keyword to get higher priority for your site.
45 – Add schema markup in your store. Schema of the product enables you to show the product detail, rating and reviews. You can show the price of the product as well.

46 – Build easy site navigation. Don't use long links for navigation, because it'll be difficult for the crawlers to crawl through long links. Provide clear navigation path.
47 – Keep track of your site search by using tools to see which keywords are searched by people in your site.
48 – Conduct periodic SEO Analysis.
49 – Keep an eye on your competitor's website, such as what type of keywords they are using, what type of content they are using to get higher ranking etc. and do a complete analysis of their site.
50 – Use videos to connect with your customers.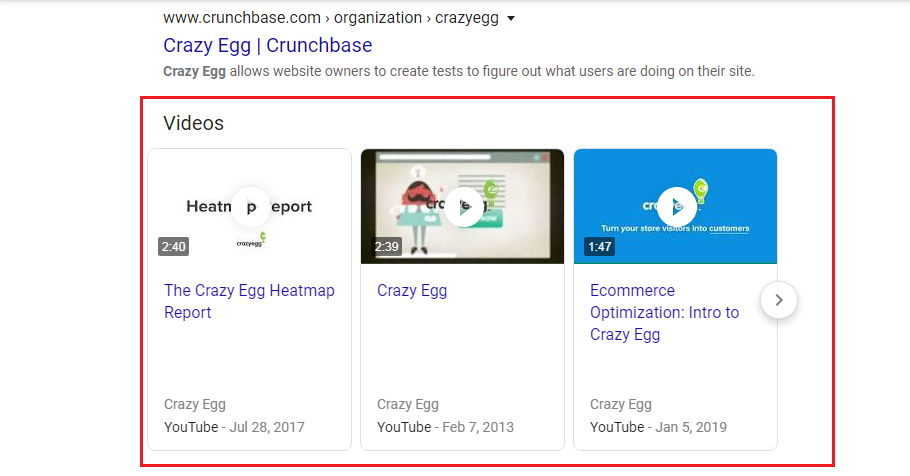 51 – Use SEO Tools frequently for fixing issues.
52 – Compress your image size. Compressed images help to reduce website loading time.
53 – If you don't have time or can't write a unique description for all of your products then add "no index" meta tag to those product pages.
54 – Don't forget to write your product's name in your meta title to provide the client exactly what they are searching for.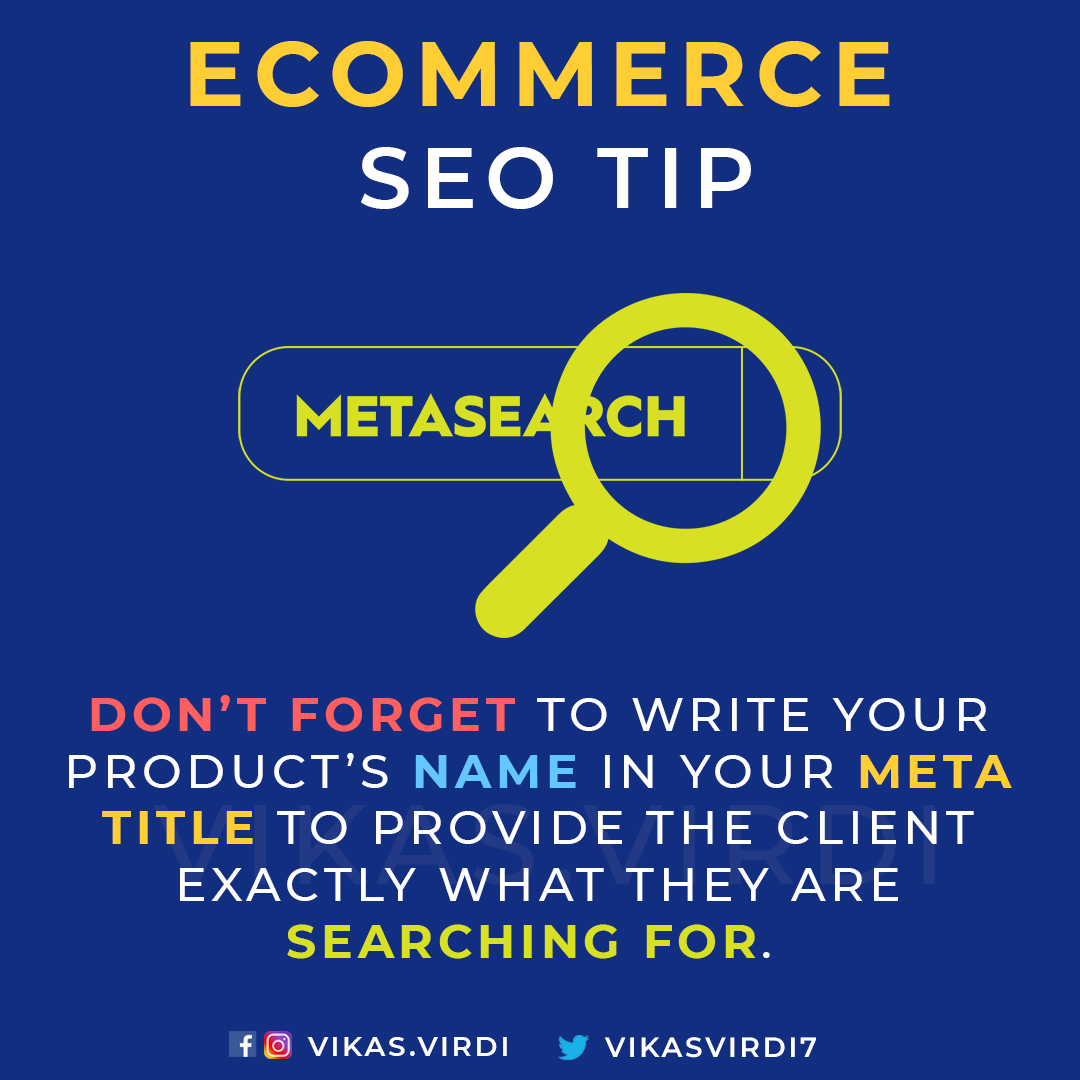 55 – Use keywords in your anchor text.
56 – Use fresh content. Update content periodically.
57 – Use semantic keywords. Semantic means your content should be meaningful.
58 – Optimize for longtail keywords. It uses three and four keyword phrases.
59 – Amazon suggestions can make your on-site store better and you can get ideas for your product categories.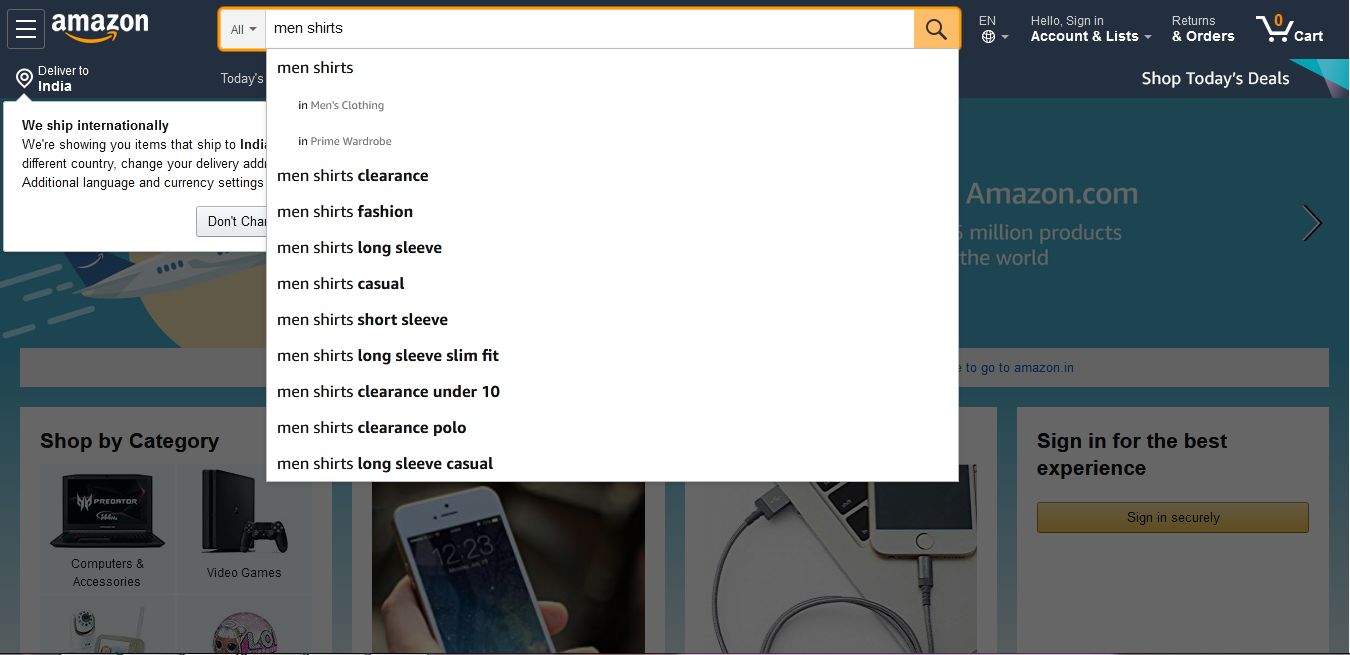 60 – Use link-bait content such as infographics, blog post, eBook, viral video. You can do this by using Canva tool.
61 – Create a sitemap for Google to identify and index your pages. A sitemap is a file which contains information related to your pages, videos and other files of your site.
62 – If you have expired product pages, add 301 redirects for new product pages.
63 – You can ask popular bloggers in your niche to review your products to get a new audience.
64 – Write genuine review content in a blog related to the product you sell. For example, do you sell shoes? Write a particular post which reviews multiple shoes to get traffic without over promoting your product.
65 – Recognize and fix crawl errors. With the help of Google webmaster tool, you can fix crawl errors.
66 – Consistently publish your content.
67 – Claim other popular online directories, for example, Google My Business, Bing Places, Yelp, Facebook business page etc.
68 – Use social bookmarks. Social bookmarks enable you to share your website bookmarks with others by simply tagging a webpage.
69 – Offer holiday gift guides to get more traffic on your website.
70 – Clean up duplicate content.
71 – Use a white-hat link building. It incorporates positive strategies to maximize the traffic while following the rules set by search engines.
72 – Write a description of the product that connects people emotionally.
73 – Optimize internal search on the website. Identify which keywords are mostly used by the users.
74 – Use seasonal trends to produce valuable content for your website.
75 – Include USP in your title. Here USP means, Unique Selling Proposition which helps to make you different from others. After searching, we click on the first option most probably. So, mention USP in your title to attract customers.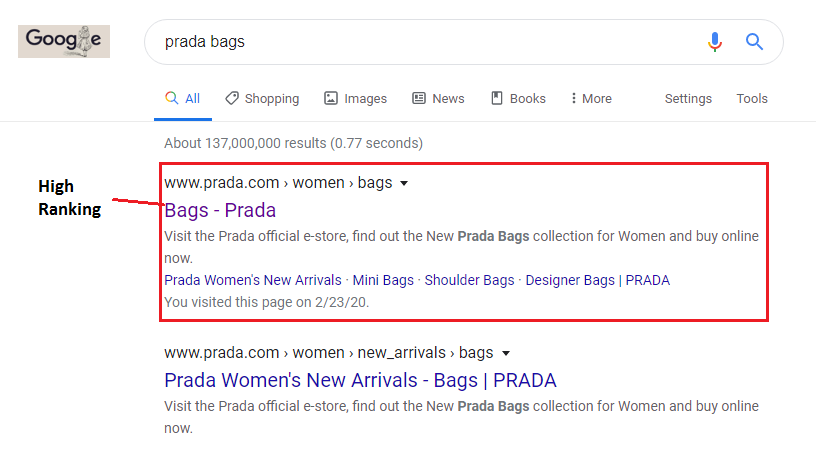 76 – Make sure that your site is listed in the answer boxes. If someone is searching for a product then try to provide result in an adequate answer box.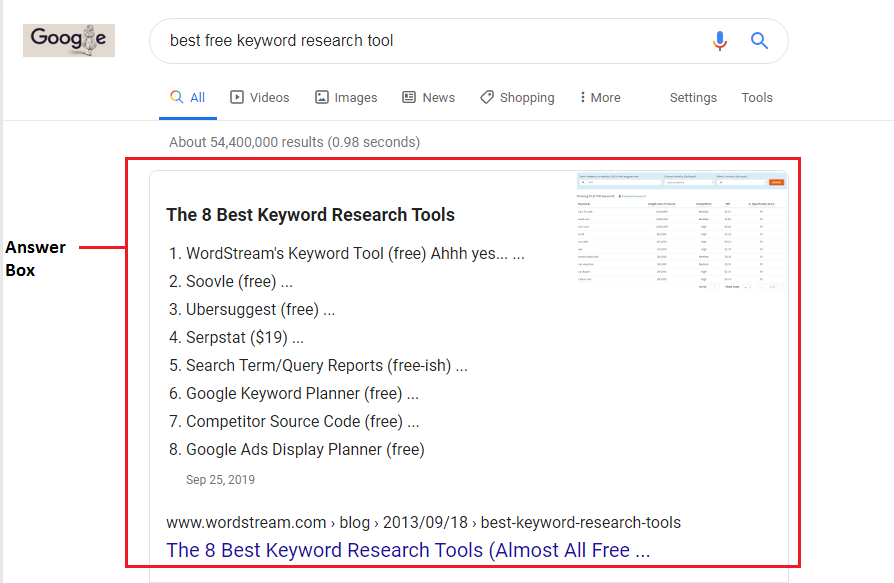 77 – Keep track of internal site search. You should know which product is mostly searched by users.
78 – Transfer link authority evenly on every page of the site to give importance to every page.
79 – Internal links enable you to establish your own anchor text which can help you to boost ranking.
80 – You can do manual testing on your eCommerce website by using screaming frog tool to identify problems with pages. You can choose one product section or segment which is important to you and do analysis on categories and sub-categories.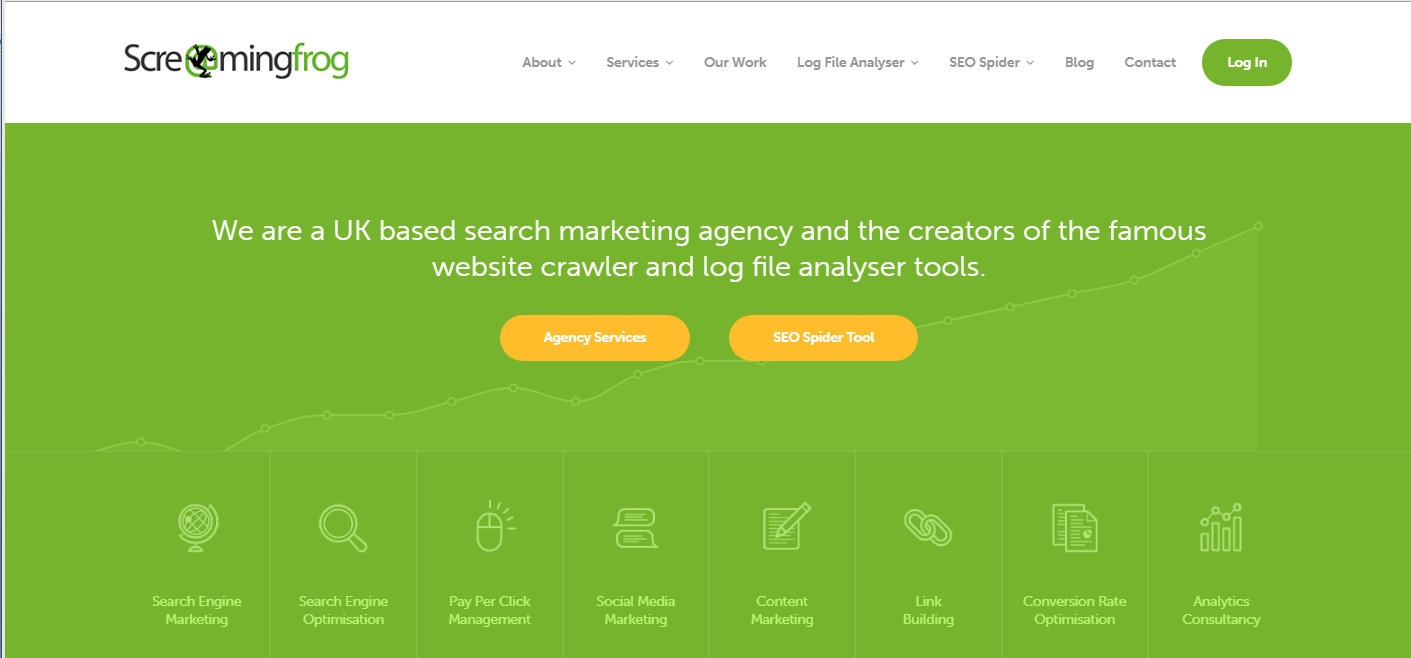 81 – Website content should provide a solution to the customer's problem. You can acquire this type of optimization by detailed analysis of the website with the help of tools like Ahrefs and pageoptimizer.pro
82 – If you have a local business then make sure to list it on Moz Local to get higher traffic for both your local store and e-commerce store.
83 – Build high-quality backlinks such as business listing site, forum, web directories, start a blog, testimonials etc.
84 – In online store use clear CTAs (Call To Action), i.e. Add To Cart, Buy Now. which will provide a clear understanding to the user.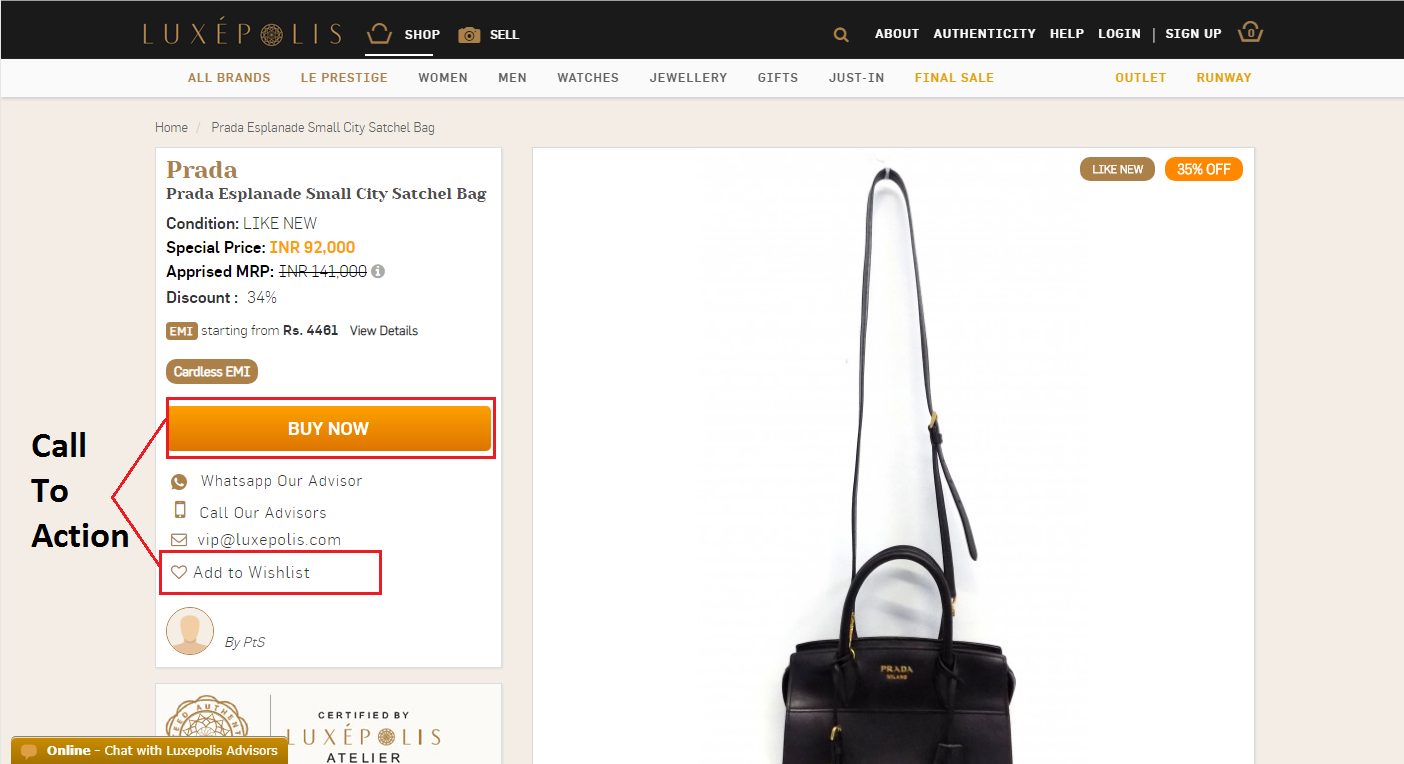 85 – Give limited time offers, for example, "Last day! 50% off on everything, Shop Now".
86 – User-generated content help for better product description, better SEO and longer content. User-generated content can be a review, comments, testimonials, social forums etc.
87 – Compare your product's reviews with your competitor's. You can show your strength while producing content for more traffic on your website.
88 – You can use Readable tool which will tell you whether your content structure is readable or not.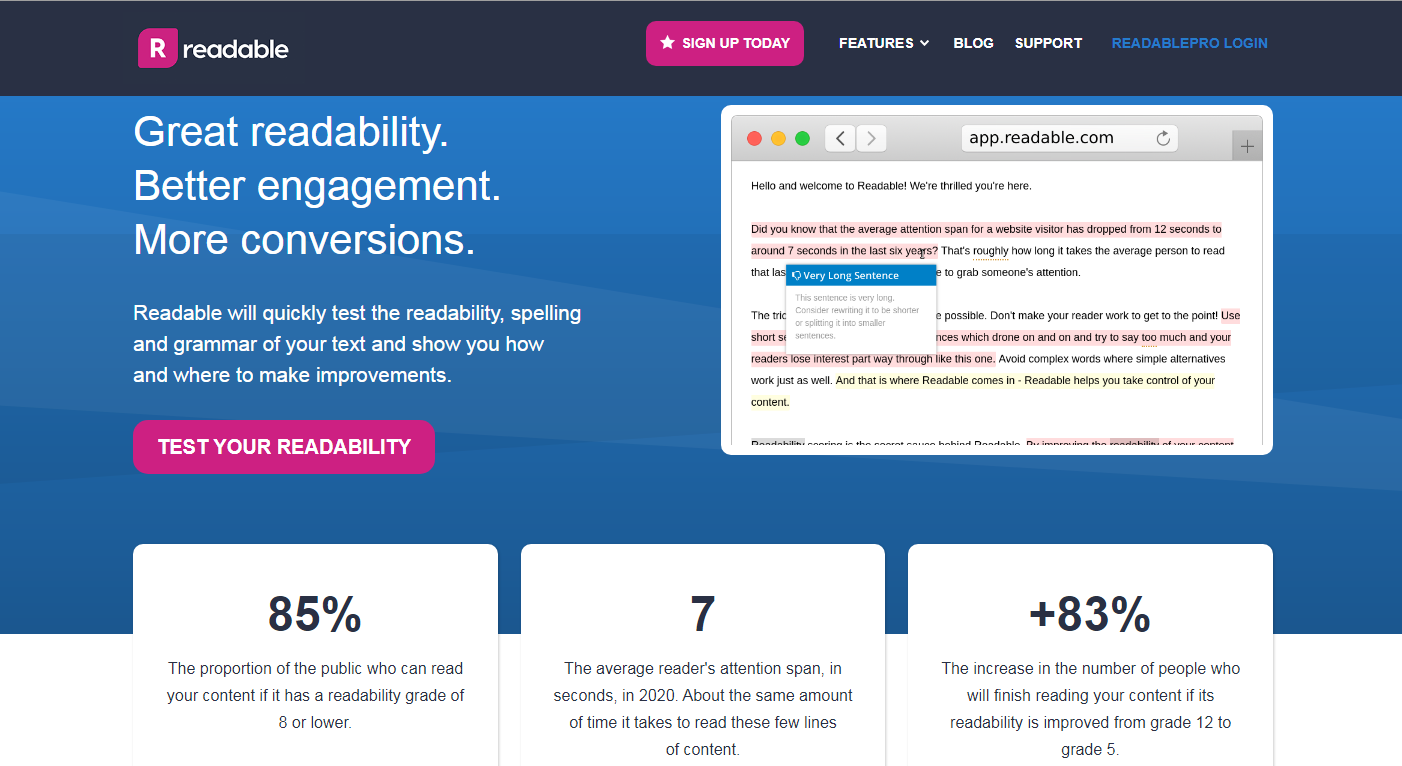 89 – Try to optimize category pages as individual homepage by using their own keywords and content.
90 – Try to include 60-70 characters in your title with specific keywords to get attention from customers.
91 – Use AdWords Keyword Planner to search high-intent, purchase-based keywords to increase organic sale.
92 – You can use "versus" or "vs" style post in which you can compare different popular products.
93 – Start an affiliate program to get bloggers who will write and promote your products. It will increase the number of backlinks.
94 – Don't avoid PPC (Pay-per-click). It can be a big element for your brand awareness that can lead to more sales of your products.
95 – Use Amazon suggestions to get multiple keyword searches for your product. It can help you to optimize your product for most common searches.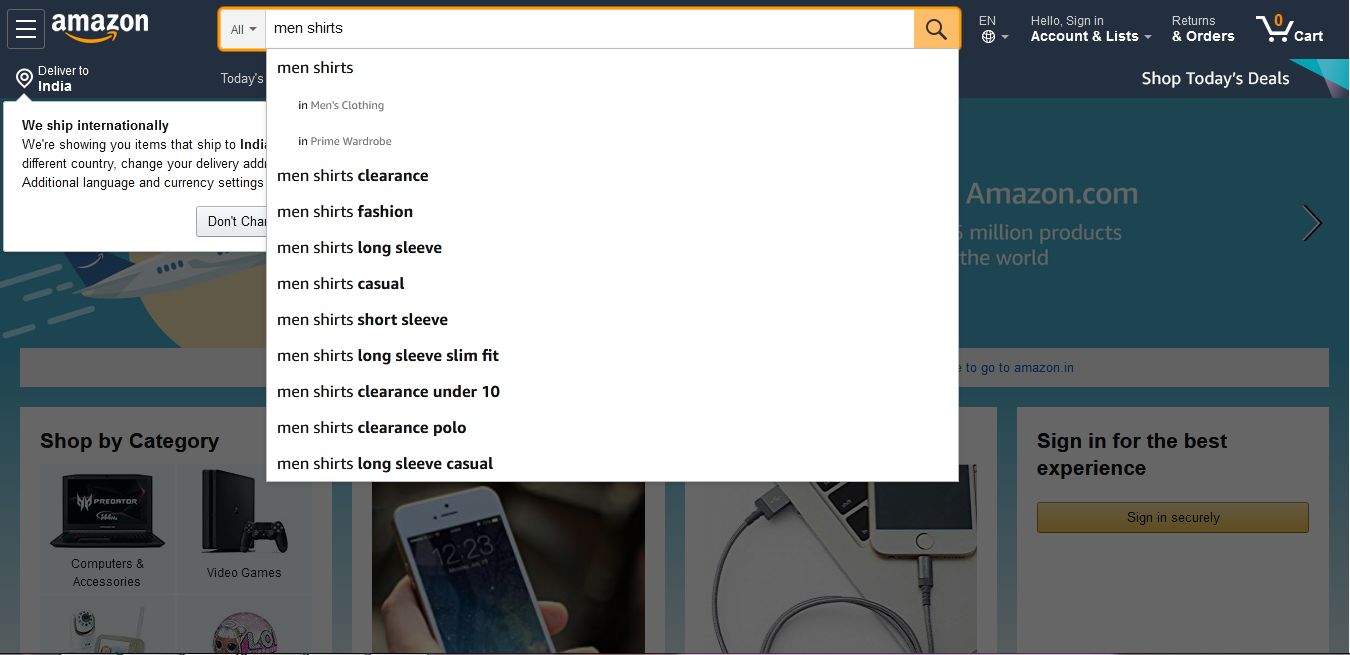 96 – If you want better recognition of your brand then make sure that your company is listed on reviews site and applications like Yelp. It can help to maximize sales.
97 – If you are able to sponsor local event then go for it, because it can help you to get a link on high-authority site. Search for a local event and contact them to sponsor.
98 – You can get an idea related to your product's title from Google's related searches tab. You can get it by scrolling down the Google page.
99 – You can use the Raven tools to monitor your online store to uncover SEO issues. These issues need to be fixed as soon as possible because it can impact your site.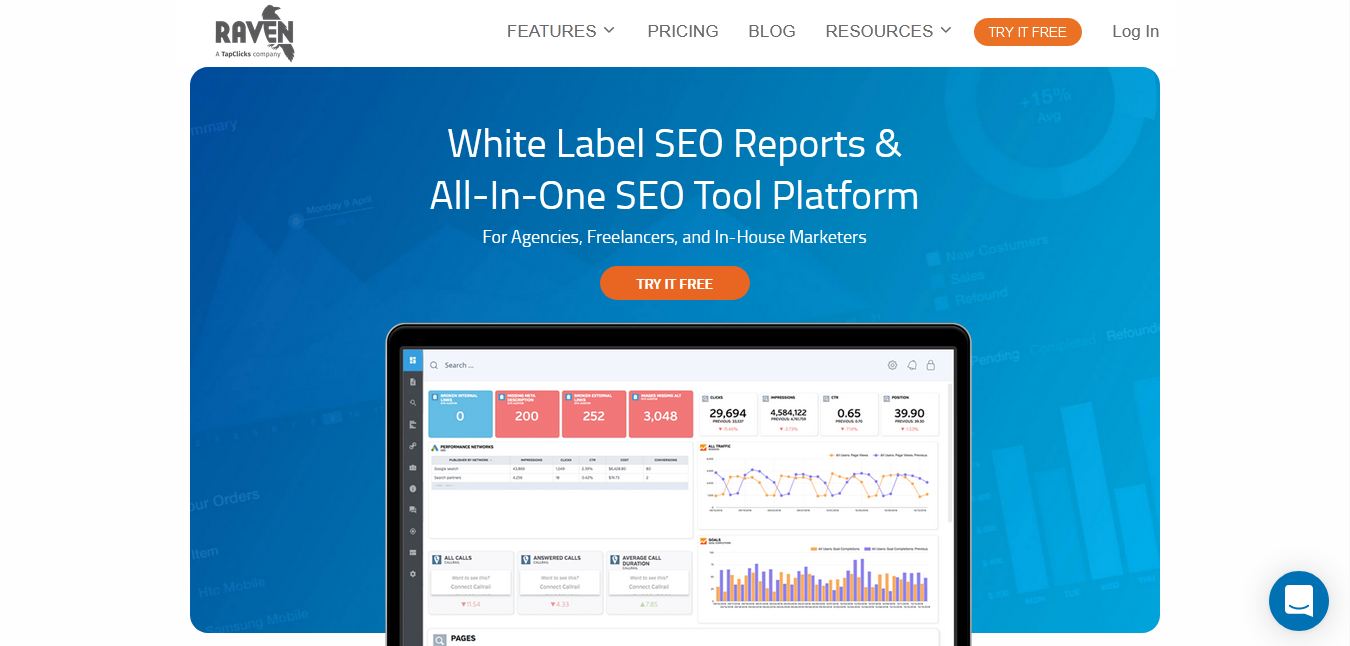 100 – Try to connect with Quora and give answers related to your product, it will help customers and they will be able to link back to your store.