What is SEO?
SEO stands for Search Engine Optimization it is the process to optimize web pages and their contents so that they can be easily searchable or discoverable by the users who search for your website by entering relevant terms corresponding to your website.
In other words, "SEO is the process of making your website easy to search for your clients and crawlers by using content optimization and keywords to get top ranking on search engine".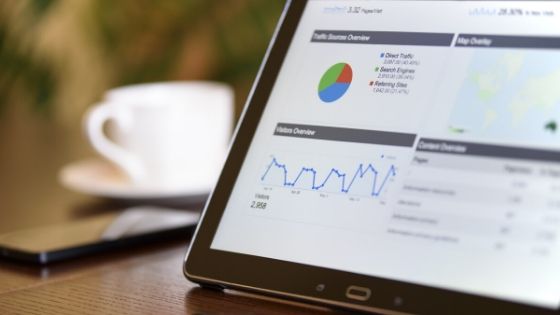 What are Web Crawlers or Spiders?
Web crawlers are also known as Spiders, bots and robots. Web crawlers collect information about all web pages and websites by crawling across the World Wide Web to organize web pages for search engines.
Crawlers first index web pages before delivering these pages to search engines or users. Let's take a real-life example, suppose you go to a shopping mall to buy a product.
Before buying a product you'll first search for that particular product by going through some rows or aisles before getting that particular thing or product.
Similarly, the search engine uses spiders or web crawlers to browse the internet for web pages, index them and then store it for future use.
How does SEO Work?
Search engines use web crawlers to collect information about websites and web pages. The collected information would be page speed, social signals, title tags, backlinks, internal linking etc.
Google uses lots of things and ranking factors in their algorithm to rank the websites. On-page and Off-page ranking can be used to determine the user-friendliness and ranking of a site.
On-page factors as the name suggests, it indicates what is actually on the page. On-page factors include content, page URLs, title tags, image alt tags, internal linking and many more.
Off-page factors include linking to your site from another site. The web crawlers are not able to see and access the website, images or audios. They just crawl the website code.
Types of SEO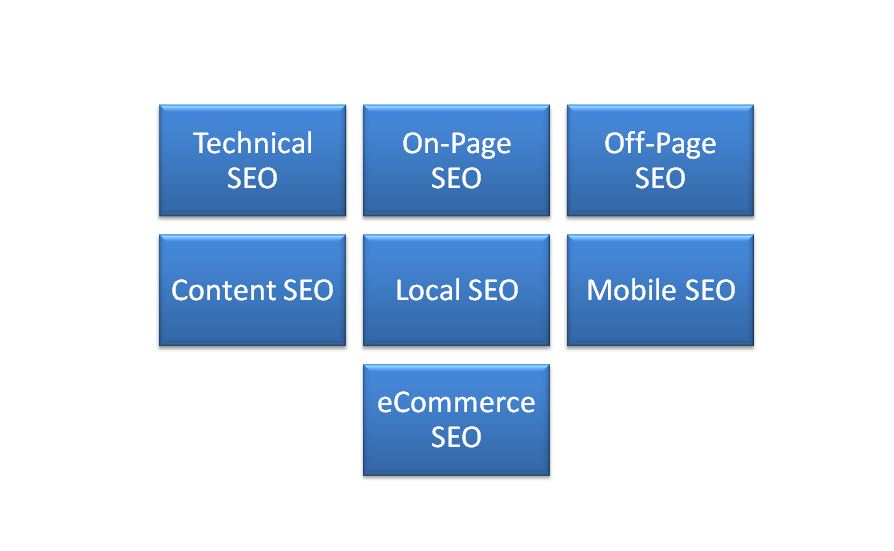 # Technical SEO
As the name suggests, technical SEO will be helpful in improving the technical factors to maximize or increase the ranking of its pages in the search engines.
Technical search engine optimization includes the responsibilities to make a website faster and easy to crawl as well as understandable for search engines.
It is a part of On-Page SEO that would focus to improve the elements on the website and make a high ranking of your website.
Features of Technical SEO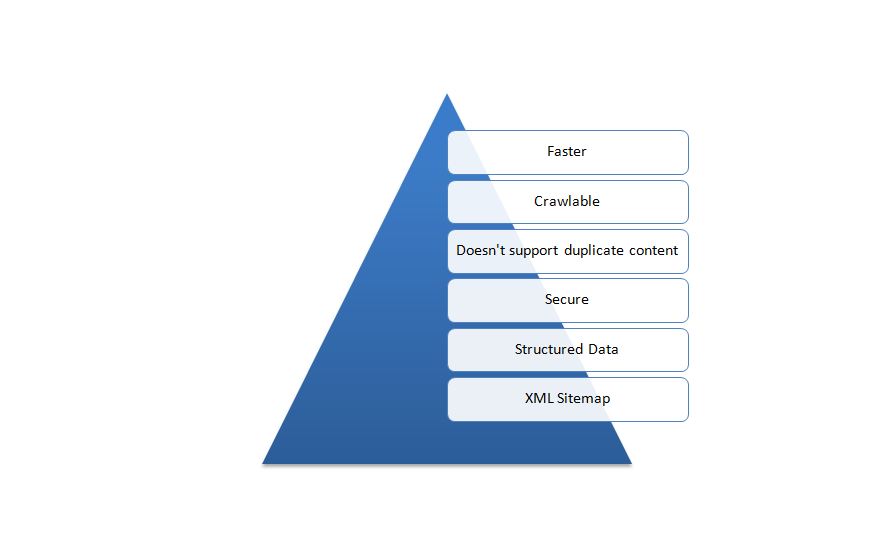 Faster
As we know that everyone wants their requested web pages open instantly and they don't want to wait till pages open.
In 2016, research showed that if web pages will not be able to open faster then there are chances that 53% mobile, website users will leave which can cause greater loss. With Technical SEO this risk can be reduced.
Crawlable
Crawlers or spider are used to crawl or search every aspect on site. Spiders follow every link to find content on the website.
Internal linking structure helps to understand the most important things on the website.
By using robots.txt file, you can provide directions to the robots. This file should be used properly, a small mistake can cause bigger damage.
In other words, suppose you have blocked important information like CSS and JS file of your site in robots.txt file then a crawler might be unable to detect your website's information or maybe it can't show the users how your website looks. So be careful while using robots.txt file.
When you want that robots crawl your web page but with this, you want to keep robot out of search results then you can use robots meta tag.
With the help of robots meta tag, you can instruct a spider to not follow a specific link.
Doesn't support duplicate content
Suppose your website content is matching with another website content this can cause duplicity and search engines might get confused.
Your different URLs can display the same content, this thing will not be considered by the users but robots will consider.
So, to remove this issue canonical link can be used.
With the help of canonical link, you can indicate the original page or that page which you want to rank in the search engines.
So it is the technical solution to this issue.
Secure
If you are using technical SEO then it can be considered that your website is secure enough. With this, it will ensure that your user's data will keep secure.
By using many things you can make your website secure and HTTPS is one of the important things through which you can make your website more secure.
HTTPS doesn't allow anyone to intercept data between a web browser and the site.
For example, if your user login to your website and your website having HTTPS security then your client's data will remain secure and private.
Structured Data
With the help of structured data search engines can better understand your website, it's content and even business.
In addition to this, you can tell the search engine what type of information your website holds.
With this, you can provide all the detail about your product which you are selling on your website.
Schema.org helps you to discover the entire structured data markup which is supported by the search engines.
With the help of Schema.org, you can find markup for your particular page that you need. For example, you can add your product detail to your snippet.

The above snippet is regular and static. There are various snippets exist. The rich snippet can include rating, reviews, product detail etc.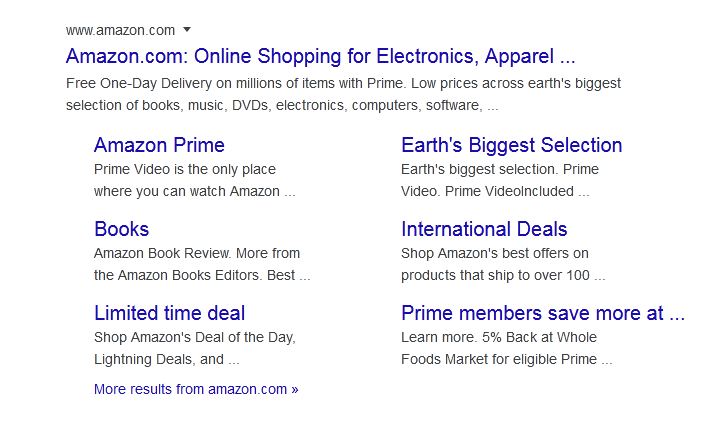 XML sitemap
An XML sitemap helps search engines to locate every page of your website. Make sure that the search engine doesn't miss any important page on your site.
It is categorized into posts, tags, pages or other custom posts and consists of several images and last modified date of your web page.
Robots don't need XML sitemap if your website has a good internal linking structure.
But some websites don't have good internal linking structure so they need an XML sitemap.
# On-Page SEO
As the name suggests, it refers to the elements that are on the page. In other words, those elements that you can put on your website such as images, text or codes etc. Some factors that need to be considered in On-Page SEO:
Keywords
H1 Tags
Title
Meta Description
Image Alt Tags
Content
Design and usability
# Off-Page SEO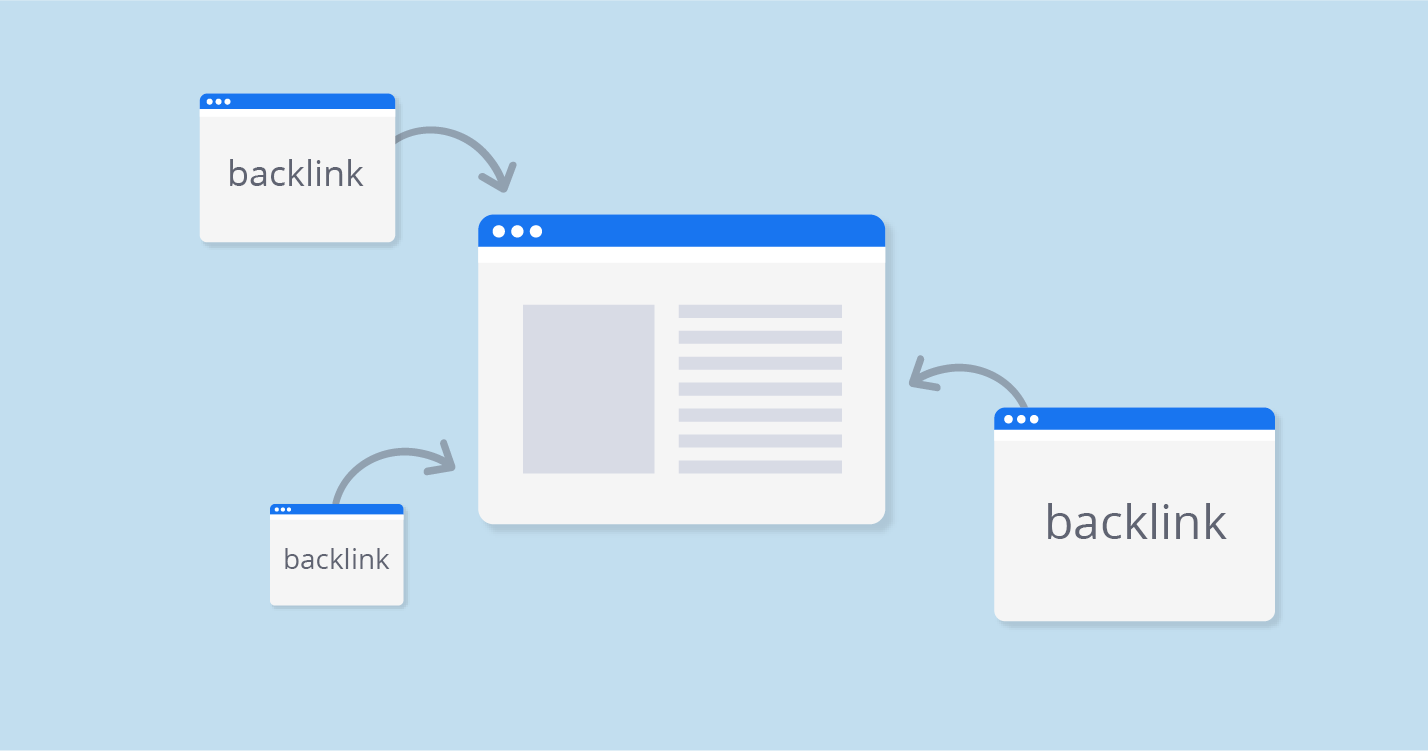 Off-Page SEO refers to those activities that can be done away from your website.
As On-Page SEO has some factors similarly Off-Page SEO also has some factors that can impact on your website ranking. But you don't have control over these factors.
Below are some factors that can influence the ranking of your website:
Trust
Trust is the biggest factor in Off-Page SEO. Google considers this factor seriously, Google verifies whether you have secured and the legitimate site or not, so that user can trust on your site.
You can improve trust by building backlinks from sites that have authority.
Links
Off-Page SEO can be established by using backlinks. Here you have to be careful about spamming sites with your links that can be a reason for your website banned from search engines.
Social Signals
Another influencing factor is social signals such as share, comments and likes on your website.
If you are getting good response from influencers that thing can boost SEO. If you want more attention from your users then make sure that you are producing quality content.
# Content SEO
The sole purpose of Content SEO is to make a high ranking of your website so that users can find your site easily. For this, you have to produce quality content.
Some factors can impact on your website ranking in Content SEO such as ensure the type of content you want to deliver, monitor your content, establish goals, build editorial calendars, create quality content, evaluate progress.
# Local SEO
Local SEO is referred to as local search engine marketing. It is an effective way to promote your business online to local customers.
How to rank well by using Local SEO?
First of all, you should familiar with three core aspects of local search ranking:
Proximity: You should know how close your business to the users or searchers.
Reliability: How relevant your services or products to the search query?
Prominent: How prominent your business to your customers or what they say about your service.
# Mobile SEO
Mobile SEO is used to optimize the website for your customers on tablets and Smartphone. It is also helpful to make available your site resources to the search engine spiders.
# eCommerce SEO
Ecommerce SEO helps you to make your online store more visible in the SERP (Search Engine Results Page). You have to make your website more visible if you want more traffic on your website.
SEO Trends in 2020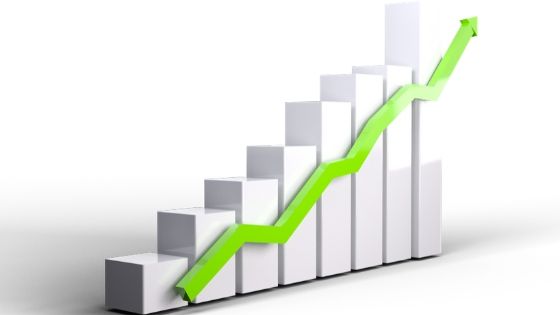 As we know what is SEO, working of SEO and types of SEO. Now it's a time to know about SEO trends in 2020. Let's discuss those trends:
BERT & User-Focused Optimization
Mobile SEO
Artificial Intelligence
Voice Search
Brand Building
Featured Snippet
Longer Content
# BERT & User-Focused Optimization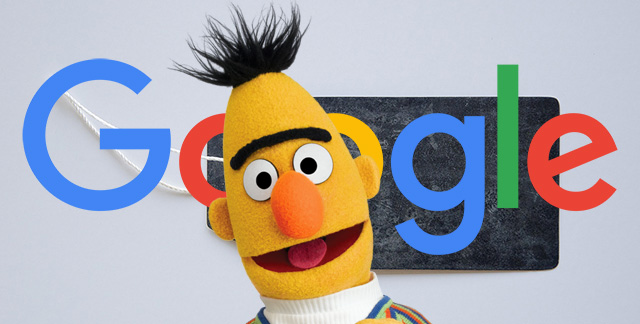 BERT: BERT stands for Bidirectional Encoder Representations from Transformers. What does it mean:
Bidirectional: It encodes sentences in both directions at the same time.
Encoder Representations: It translates the sentences to represent it into word meaning so that they can understand.
Transformers: It enables BERT to encode each word with the relative position since the context in the large part based on word order.
We could say that BERT is the latest SEO trend and is the Natural Language Processing (NLP) algorithm framework and it has never been done before.
With this new update, Google's AI can now read the queries with a high level of understanding.
BERT algorithm provides a way to understand a text instead of analyzing a text.
With the help of BERT algorithm, Google can understand the concepts and topics behind the sentences, paragraphs etc.
In other words, BERT enables Google to better understand the search queries entered by users.
BERT is an AI framework and it learns every new thing. It processes information and makes a decision very fast. The decision is taken by BERT, even it will not be predicted by its developers.
BERT doesn't know why it has taken the decision so how can SEOs optimize it directly.
The purpose of BERT is to help Google understand the user intent, so optimizing for user intent will optimize for BERT:
Research optimal/target keywords
User-centric
Produce content what users want
Working of BERT
SEO should know how it works, why it is useful and how it can affect search results, otherwise, SEO doesn't need to go deep. Here are some steps that are done by the BERT algorithm:
In the first step, it takes a query
In the next step, it divides sentence word-by-word
Then identify every possible relationship between words
Then it performs bidirectional mapping between words
Analyze the meaning while making pairs
For example "SEO Trends in 2020"
The pair of the above example can be:
SEO Trends
Trends in 2020
SEO in 2020 etc.
As we can see with each pair the meaning of the sentence changes. We can represent it into a graphical representation.
We need to use bidirectional arrows between words to represent the relationship.
To analyze the relationship between words BERT uses encoder and decoder. The first step towards the translation of the sentence is to enter any sentence.
You can enter any sentence, suppose you write "working of computer". And you want to translate this sentence into the Chinese language.
But BERT doesn't know English or other languages. So, it first encodes the English language to its imaginary language after that it decodes it to the Chinese language. This is how it works.
User-Focused SEO: There are two main goals that why we need to focus on the user. The first is to gain traffic by providing valuable experiences on site.
The second thing is to provide an environment where users can directly connect with content. Other benefits can be obtained by focusing on users:
Help to make a high ranking of your website
Protection from traffic loss
Earned links, citations, engagements and social shares from industry influencers and high-value websites.
For More Details on Bert you can read our full article on Bert Here
What is BERT and how is it important in content marketing strategy
# Mobile SEO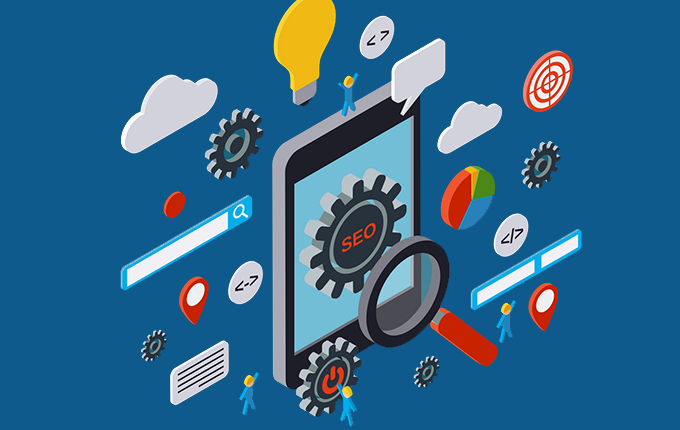 Mobile SEO is the process of optimizing your site to make sure that your website is working correctly with mobile devices.
And nowadays Mobile SEO is becoming one of the most popular SEO trends.
In other words, Mobile SEO means optimization of design and functions of your site so that it can be compatible with mobile devices as well, this is called Mobile Optimization.
How to Optimize a Website for Mobile SEO?
It is necessary for a website owner to provide a mobile-friendly environment to users that means your website should work well on the mobile also.
Suppose you are reading content on mobile but you have to zoom-in for it then this will make a bad impact on your customer because your customer would not be interested to read that content which needs efforts.
You must improve your site's loading time, it is another biggest factor to influence the target audience.
If you want to lead on your mobile site, then first improve the load time of your site.
There are various tools available on the internet which can offer you with the information on your site's load time. Google PageSpeed Insights is one of the tools.
Provide Access to CSS or JavaScript
Most of the SEOs block CSS and JavaScript which disable a crawler to render all the pages.
But now it is undone, that means now SEOs unblock CSS and JavaScript and allow spiders to crawl or visit every page to get all the required information.
If you block those pages which contain CSS and JavaScript may be harmful, because it may contain the code related to Mobile Optimization.
So while blocking any page, make sure that it would not affect your site's functioning.
This feature allows you to use the Read More button on mobile devices rather than on the desktop. This feature makes your site more attractive because users can see full detail on mobile too.
If your business target audience in your particular location, then it is important to add relevant information on your page. Ensure that your mobile pages feature:
Your standardized name
The correct name of the business
Contact information
Make sure that you have added correct HTML pages so that your clients can call you or get directions.
# Artificial Intelligence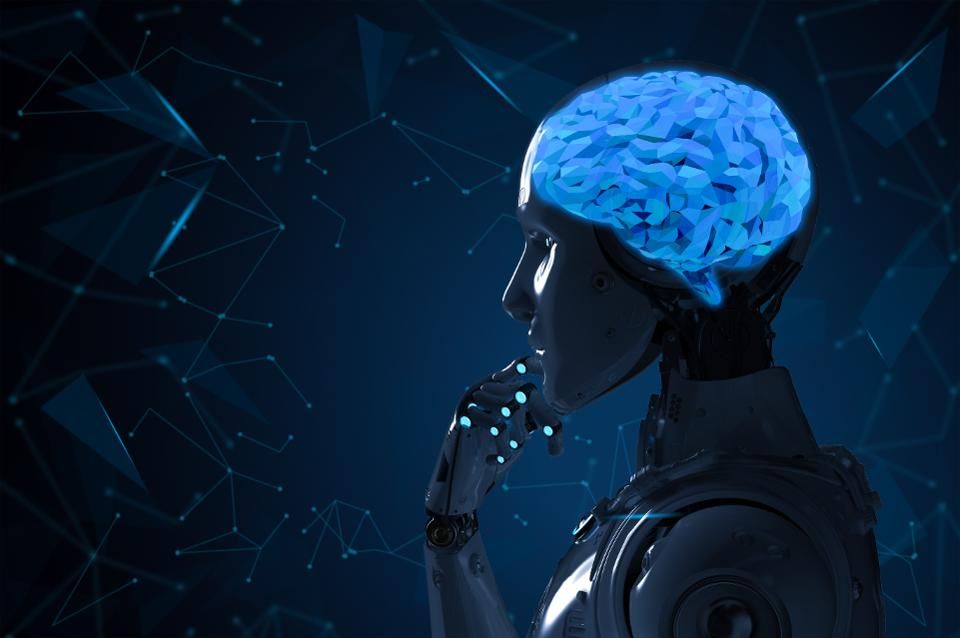 Another SEO trend is Artificial Intelligence Optimization. It is a branch of computer science which is concerned with making robots or smart machines that are able to do tasks, but behind these smart machines, human intelligence exists.
These smart machines are programmed like they can think and mimic the same as human beings do. Some traits are designed to include in artificial intelligence such as:
Speech recognition
Learning
Planning
Problem-solving
How Artificial Intelligence is Used in SEO
Keyword Research and Content Optimization
You should know how to adjust keywords in order to get a higher rank. You should know different tricks to create a new keyword phrase each time.
You need to avoid using the same keywords throughout if you want high ranking. For example, if your phrase is SEO trends in 2020, then you can rephrase it by writing: SEO trends, latest SEO trends.
AI is the most popular trend that can be helpful in optimizing your existing content.
You can use some tools like, BrightEdge, Frase and MarketMuse that can help you to create content to gather more traffic.
They use artificial intelligence to get topics from search data, with this you can get an idea what other sites with top-ranking are doing to be visible to the people.
It is not possible all the time to provide accurate local search to users. Inaccurate search results can affect your business badly.
Artificial intelligence is very helpful in this type of problem. Yext is the platform which uses AI SEO trend which ensures that any changes to their business listing reflect across various search engines.
Various tools are available such as SEMrush, Google Analytics etc. which help to analyze your competitor's website, improve keywords research, analysis and tracking of your traffic report.
We are using various search engines and these search engines use experienced AI, deep learning and machine learning to process search after that it will make predictions of results which will more close to the search results.
Voice search depends on AI technologies such as the generation of natural language and functions processing.
To start your new business branding is the most important thing. You should start promotions of your business on relevant social networks for your clients.
If you have a local business then you should target your local audience and need to submit your business into local directories.
# Voice Search SEO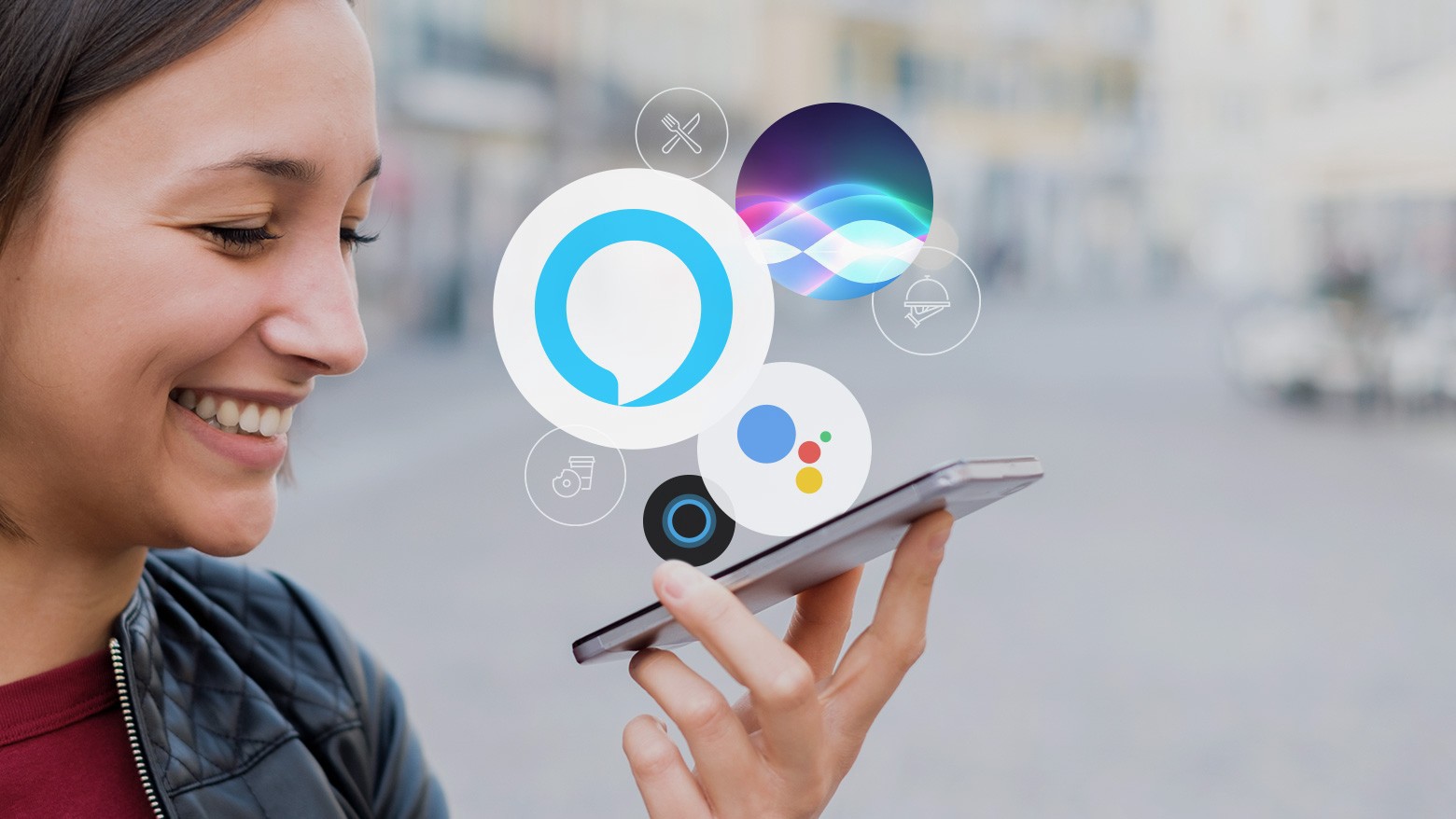 People use voice search on their Smartphones. All of us remember when Siri came in 2011.
With this technology, many other technologies came into existence such as Cortana, Google Assistant, and Amazon's Alexa. Nowadays voice search is in trend.
How to Optimize for Voice Search?
There are some key points you need to consider while optimizing voice search:
Keyword Research
You should consider the semantic difference in user queries. People may be type differently and speak differently.
For example, someone wants to search by keyboard by writing "list of the best web hosting providers", on the other hand, they could say "best web hosting providers" so here is a minor difference but can cause a big issue.
You should consider all words that can be asked by a user.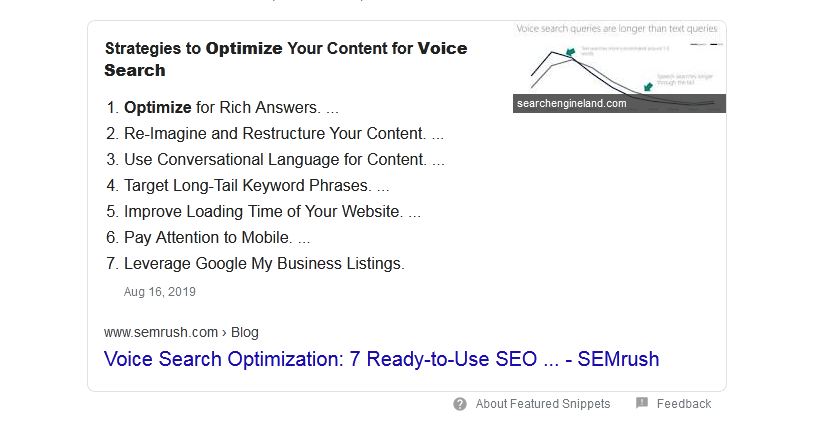 As you can see both examples, we have written "how to optimize for voice search" with this there is another block opened, i.e. People also ask feature. You can take ideas about keyword research from this block.
Structured Data Optimization
In voice search whenever we ask anything it'll return one result out of the number of results. So the main idea behind optimizing voice search is to make your content relevant to Google for the particular query.
Structured data helps you to create metadata which will help Google to tell what this content is about.
The following are the examples of some information that you can identify for Google bots so that they can understand content's relevancy:
Products
Places
Organizations
People
Events
Reviews
Blogs etc.
Consider Creating Google Actions
By creating actions on Google you can make your content more accessible. Actions mean some software that can expand the abilities of Google assistant or other software to interact with your content.
The Google assistant directory includes various actions, if you want to create new actions to optimize the voice search then those actions should be useful.
Mobile Friendly
Most of the voice searches are done by mobile phones. Whatever you do for voice search optimization it will also beneficial for the mobile-first optimization.
Backlinko had performed an analysis on voice search ranking factor and they found that 52% of voice search results are faster than average pages.
Page speed helps to maximize mobile ranking factor and as we know that everyone wants quick results while requesting a web page. Both strategies are beneficial for improving site speed.
Using structured data & AMP
As we have discussed, structured data can be helpful to make your content more relevant for your voice search results.
If you want Actions on Google App then you need AMP (Accelerated Mobile Pages). AMP is useful in prioritizing mobile search results.
Optimization of local search results
Mostly users use voice search for location-based queries, i.e. they use it to get information about business hours, location, available product etc.
You can use Google My Business app to claim your business listing. After that, you can develop content that can provide users with location-based information easily and quickly.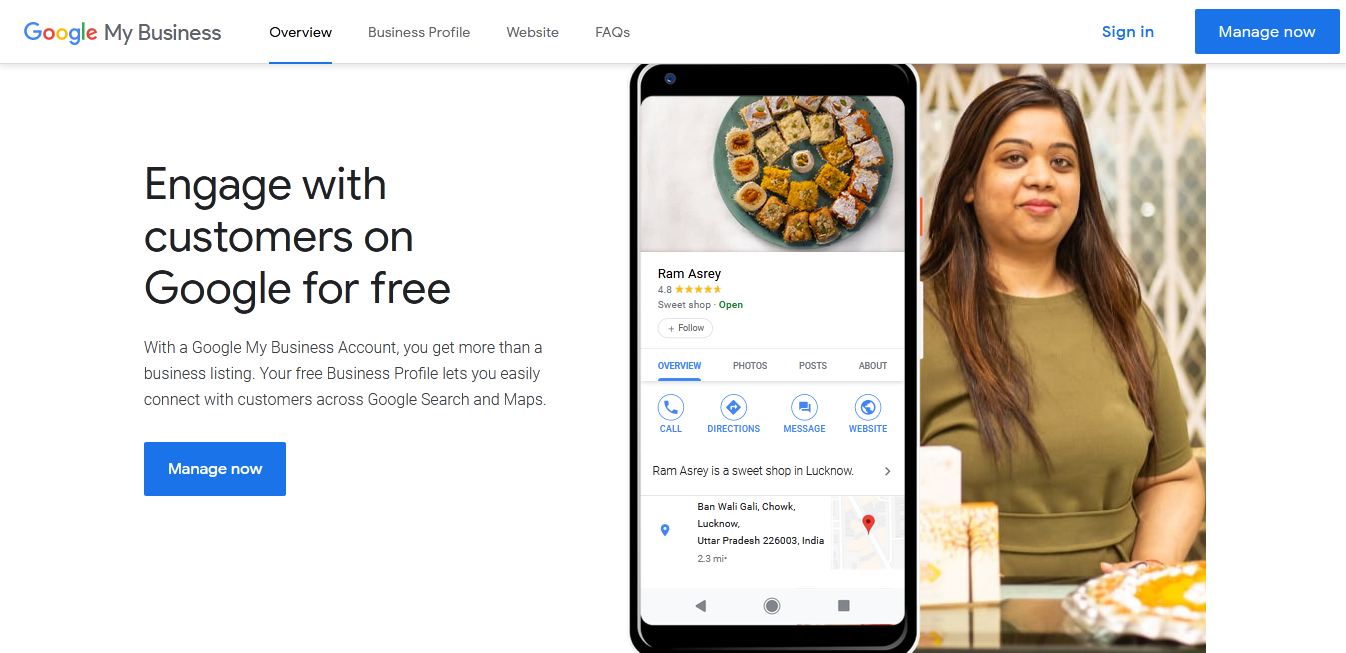 At last, it is necessary to prepare yourself for future development. You can perform the above steps to optimize voice search results.
Home voice assistants are in trend nowadays. Most people have started to learn these new tools as well as they are also exploring more voice commands on their phones as a result.
Fortune companies like Amazon, Microsoft, and Google are trying to develop more features in voice search.
If you want to be on the top of the voice search then you need to be aware of new developments.
As most of the people get knowledge about new technologies, similarly you need to focus more to fulfil the user requirements.
# Brand Building
Brand building as the name suggests, promoting your business or company, generating awareness among people using different methods.
In other words, brand building means making your service more visible to the people by using advertisements methods and promotional strategies.
How to Use SEO in Brand Building?
Social media communities can allow you to create broken links, infographics.
You can use Reddit to build links. At last, you can get benefit from SEO and branding.
The goal of building links is to gain a bigger audience and branding.
Content marketing is one of the best ways to promote your company.
The integration of SEO and branding in the form of content make unstoppable power to promote business.
To achieve this, your focus should be on content. It is a two-pronged approach to develop excellent content, focus on both things, first is to satisfy your audience with new content and the second thing is to keep the search engine crawlers content.
To meet the user requirements we use keywords. These can be summarized as below:
Navigational: The main objective of this is to reach a particular person, site or brand. Most of the time it looks for specific domains such as Coca Cola, Nike, Facebook etc.
Informational: These types of searchers look for the content which is mostly found on various web pages, e.g. digital marketing etc.
Transactional: As the name suggests, it will include some transactional tasks such as subscribe, buy, get etc.
Commercial: It includes searches that precede a purchase, e.g. description, price etc.
In the modern era, you have to be creative to promote any brand or service. Communication is not enough for promotions.
Targeting a niche audience is well suited for small companies, and to gain traffic they can use smart keyword research.
At the last in brand, the building is to have control over brand image. If you have built a positive brand image then you can get profits.
SEO can be helpful in this, but for this, you have to optimize your content corresponding to your brand. You should know the strategy of keyword aligning.
With this, SEO can also be helpful to shape brand perception.
# Featured Snippet
As the name suggests, it contains the block with an exact answer to your question. It appears at the top that is why it is called "position 0".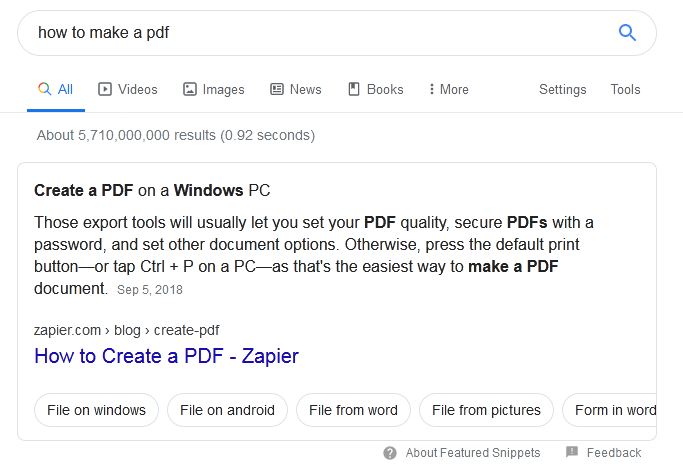 When we write "how to.." then it shows you a snippet. As the above snippet shows you the result.
The snippet extracts the relevant result from linked web pages to show you the answer to asked questions.
Types of Featured Snippets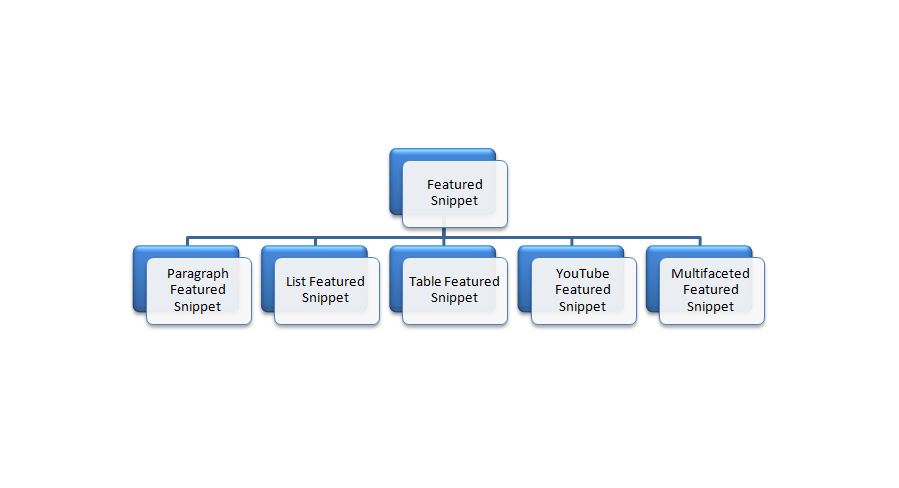 Paragraph Featured Snippet
In paragraph featured snippet Google acquire all the text from the page to provide answers to the users.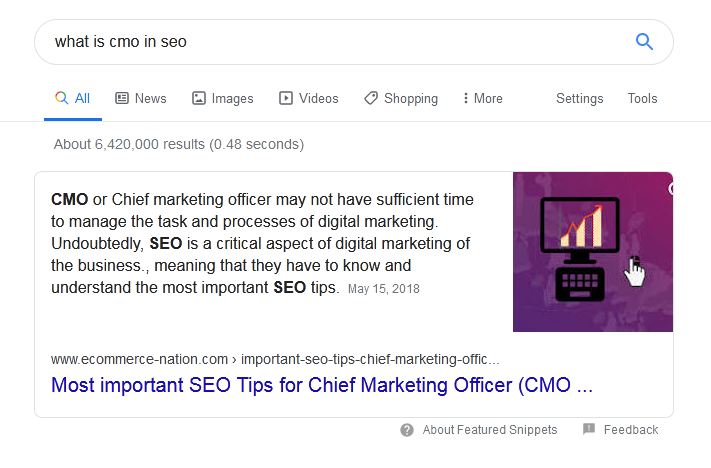 You can get the above result if you search for this type of question:
What is…
How is….
X vs Y
Why is…
If you want this type of ranking then make sure that your answer ranges from 40 to 50 words because Google will extract a small section of your text.
List Featured Snippet
When you ask questions like "how to create folder" then you can see the list snippet.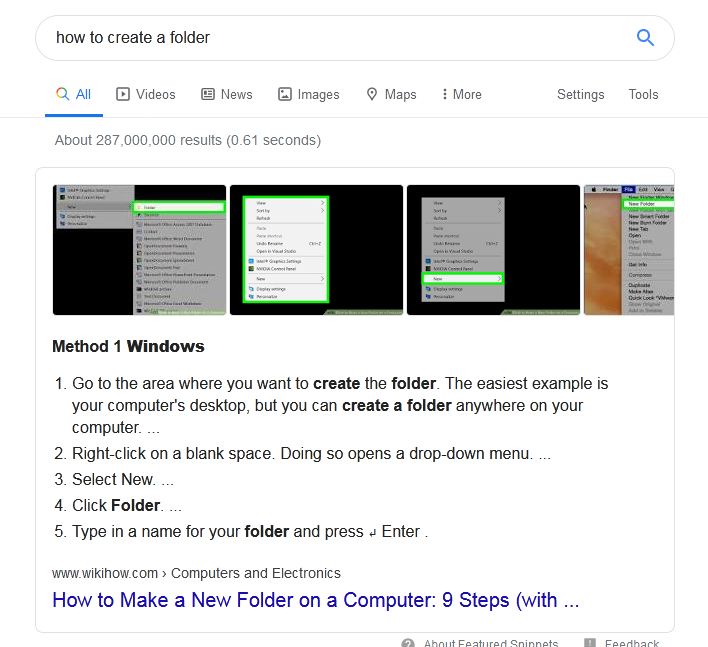 Table Featured Snippet
You don't need to present information into the table because Google does it for you.
If you have a site related to the publication of data and you want to optimize it for table snippet then this is a good idea.
The below representation makes it more clear: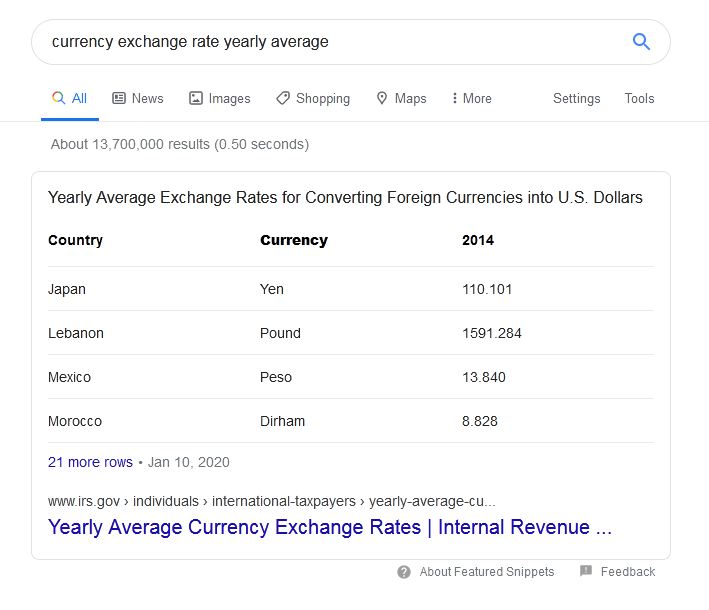 YouTube Featured Snippet
When Google or any search engine shows you the search result through the channel like YouTube, this is known as YouTube featured snippet.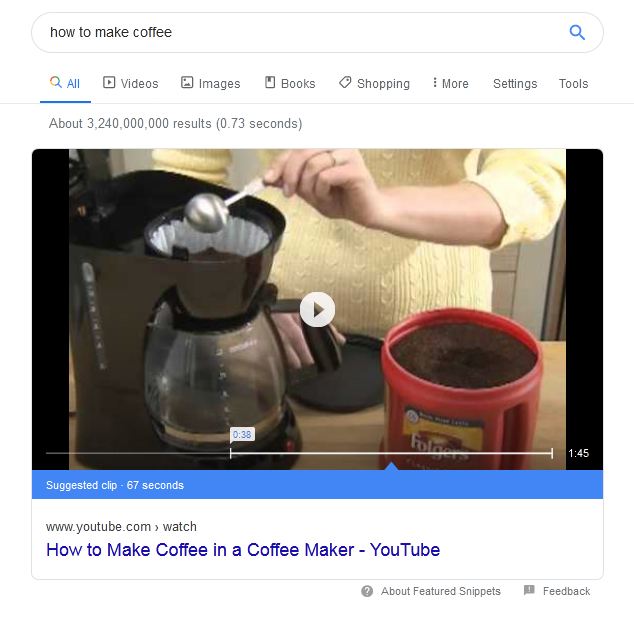 If you want to show YouTube featured snippet then you should follow these steps:
You can upload script for video's closed caption or use transcription tool
Use longtail keywords to optimize the description box
Organize your content in a step-by-step manner same as list featured snippet does
Multifaceted Featured Snippet
Sometimes it happens that one featured snippet can't meet your requirements at the same time, so Google has recently introduced new featured snippet named as Multifaceted Featured Snippet.
It covers all the possible solutions.
How to Optimize for Featured Snippets?
When you want to get high volume traffic on your site or want more visibility then here we have mentioned some steps which can help you to optimize featured snippets:
Keyword Research and aim to answer every question
Keyword research is an important part of your featured snippet, because of keywords adjustment you can be more visible to target audience.
So make sure that you are available and answering every asked question. It will be beneficial for your high ranking.
There are various freely available keyword research tools. Some of them are listed below: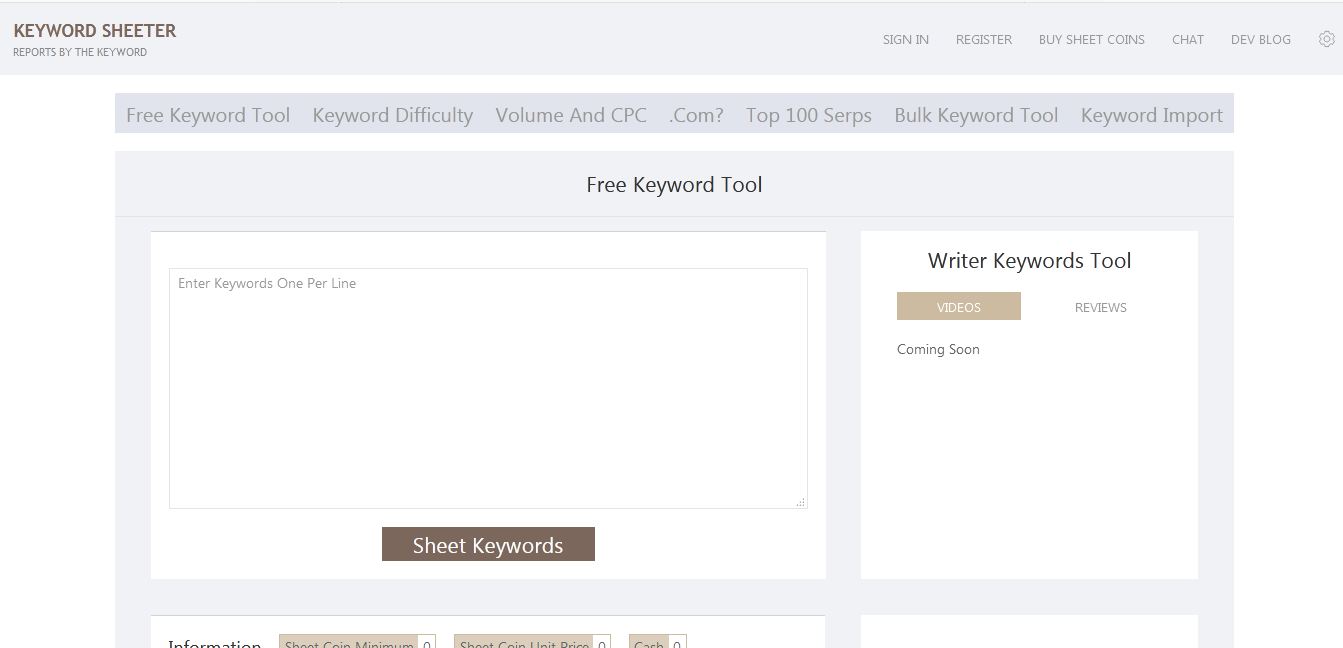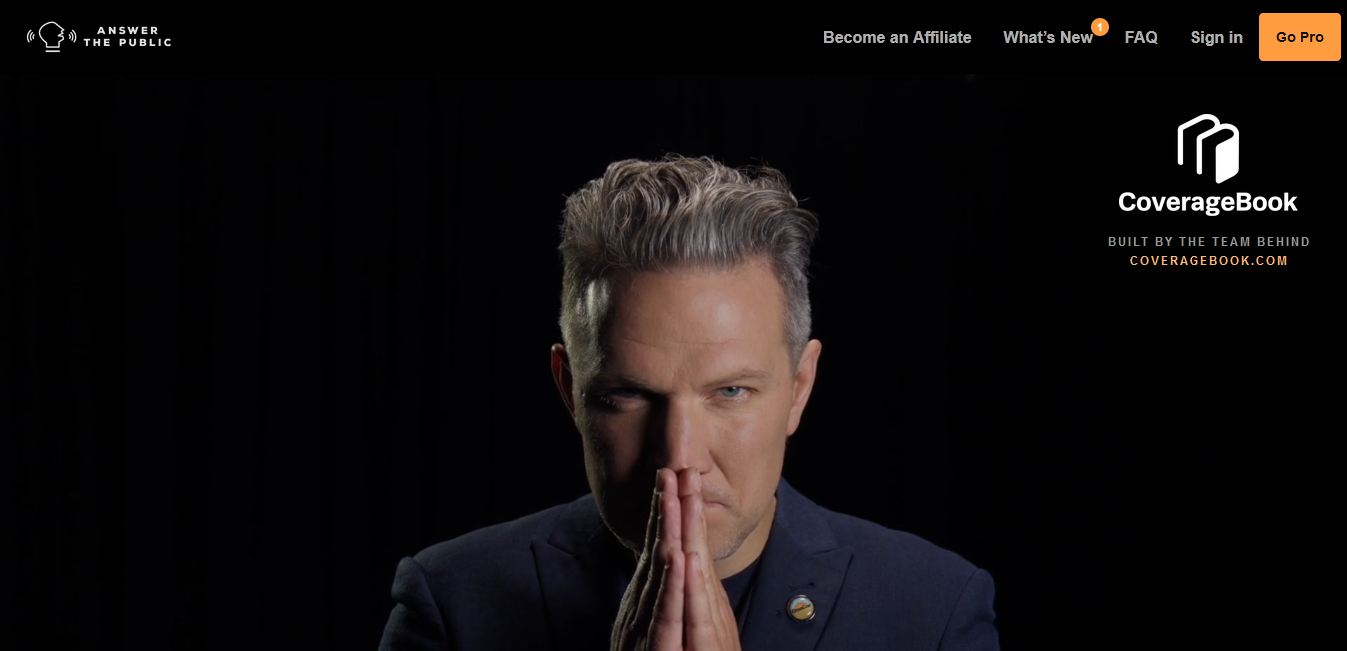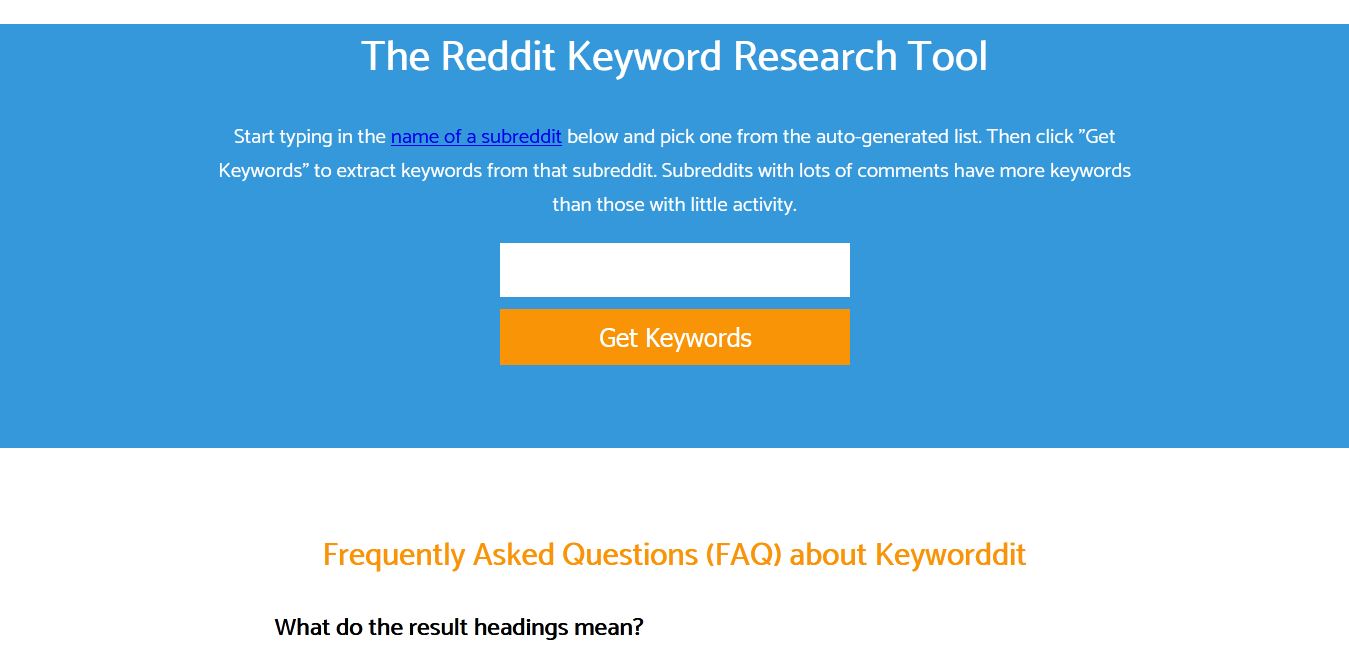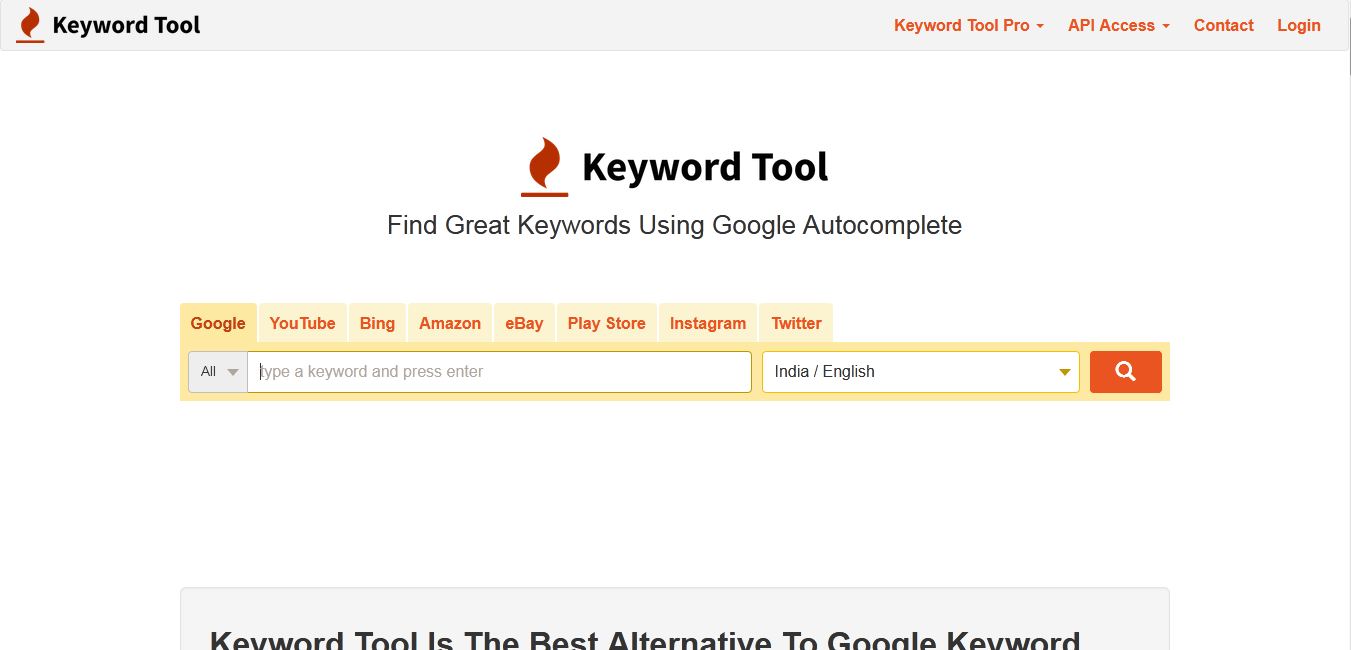 Take an Idea from "People also ask" Box
It is also important to look for "People also ask" box while keyword research. You can get an idea related to your keyword research.
If you click on one question then more questions will appear in front of you. For example: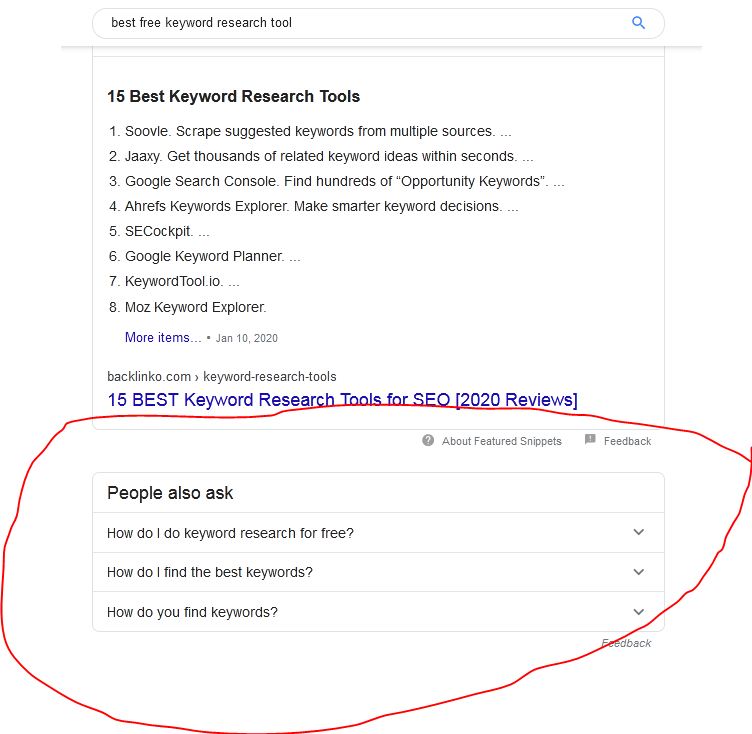 After clicking on one question, more questions will appear: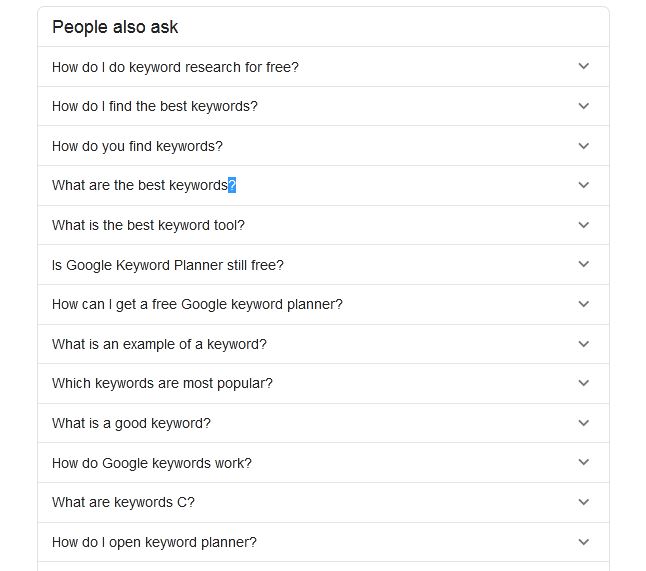 Follow Inverted Pyramid Style
Inverted or inverse pyramid style teaches us the writing structure. By following this style you can attract people towards your site.
It includes this format: Start by explaining the most important part or exactly giving the answer to asked question, then proceeding with other detail of the concept.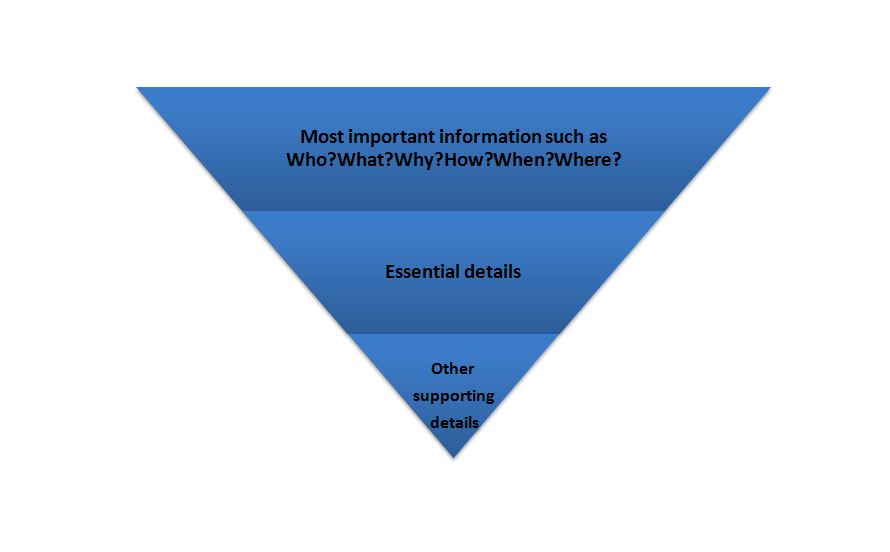 You should focus on the formatting of the snippet. There are different types of snippet formats available, i.e. paragraph, list and table.
You can choose one format and can provide structure to your content accordingly.
If you want to go for table snippet then ensure that you are arranging items in a well-structured format.
if you are choosing list then put items into a list properly and if you are choosing paragraph make sure that you have used characters in a limit.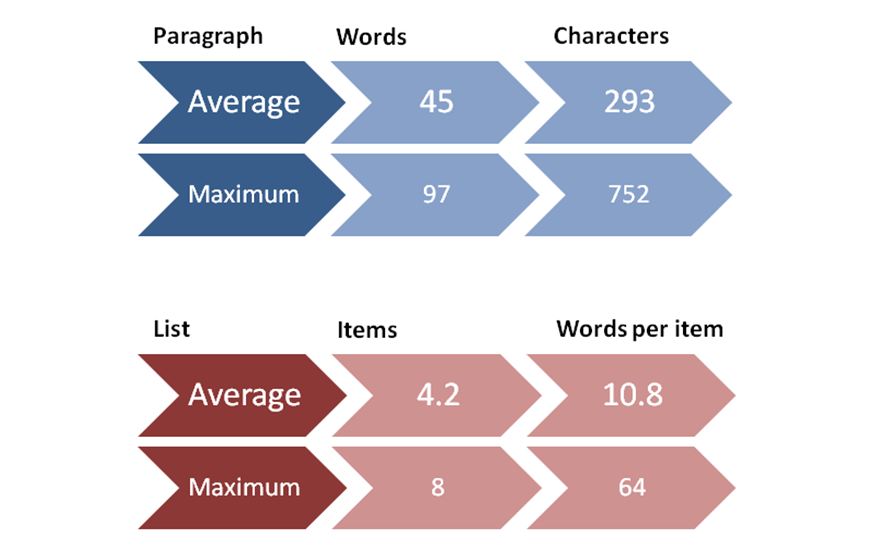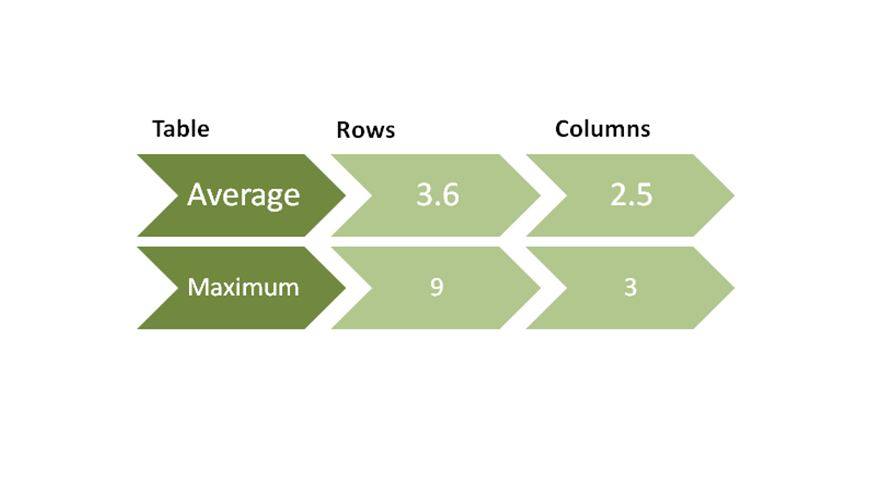 You should add Q&A page into your website. It'll be beneficial for your business.
If any user wants to ask any question he/she can ask and make sure that your answers should be straightforward.
# Longer Content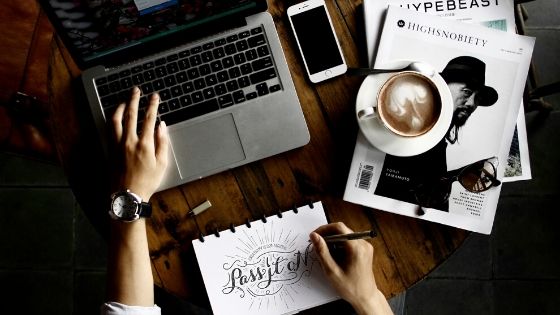 Here the term longer content means content optimization, well content optimization is another SEO trend and associated with SEO.
Content optimization is the process of providing content to its intended users in a convenient manner.
In other words, content optimization is the process of ensuring that written content is accurate and meaningful to the users.
While optimizing the content you should ensure that it includes relevant keywords, title and meta tags as well as relevant links.
How to Optimize Content for SEO?
The following are some points you should keep in mind while optimizing your content for SEO:
You can use various tools to know more about search results so that you can use more optimal keywords.
Make sure that you are using longtail key phrases to meet your specific service or product.
Avoid Repetition of Keywords
Try to avoid repetition of the same keywords just because other top-ranking websites have used those keywords.
You can use synonyms related phrase to your keywords.
Ensure that your title speaks everything about your topic. In other words, make sure that you have used relevant title related to the user search.

Try to add your brand name and make sure that visible characters must be in the range from 45 to 55.
Include General Keywords in URL
You must include relevant keywords in your URL. It will help you to get top ranking. With a survey, Moz suggests that your URL format should like:
http://www.example.com/category-keyword/subcategory-keyword/primary-keyword.html
If your site is taking less time to load then it is a positive point for you. Make sure that you are using a compressed form of an image so that your site opens in less time.
Optimize Meta Description
Meta description seeks the attention of searchers. Make sure that you have used those keywords which are asked by searchers.
The search engine will highlight the keywords in your meta description if it finds in that. For example:

You can use the internal linking concept on your website. Suppose you have a blog web page, in that page, you can use internal linking that means you can add previous concepts with linking.
You can use descriptive anchor text.
If you offer an easy way to share your information then the user will share your post with others, but if that information is relevant and seeks the interest of users.
Users would not be interested to share that information which requires extra effort. So make it easy to share.
You should make your website responsive to mobile phones. Consider responsive designs for your site.
It is another factor that can attract customers toward your site.
Conclusion
New updates come every day, if you want to learn about SEO then you need to stay updated with new updates related to SEO.
If you are not aware of new techniques or methods of SEO then you'll lose your website ranking. It can affect your business.
You need to consider every aspect which is useful in SEO.