10 Free SEO Tools for SEO
Whenever we start something new, we search for a tool to end up working smartest and fastest. In this ever-growing technological era, where we can get every free SEO tools available on the Internet and which will take less time to get work done and save our time. Here, the question is "how would you work smarter with SEO?" The answer is, with having the right tools.
Literally, there are hundreds of free SEO tools available on the Internet but you have to focus on best and most useful SEO tools to boost SEO.
Hence, I have gathered some free SEO tools which will help you to boost the SEO ranking of your website and you can get tons of traffic on your website as well. Here, I have broken the categories to describe what category needs which SEO tool, so that you can easily get what you need. The following are the free SEO tools which will be available on the Internet and you can pay if you need advanced features:
# Analytics Free SEO Tools
Analytics tools make it easy for you to measure and analyze data on your website.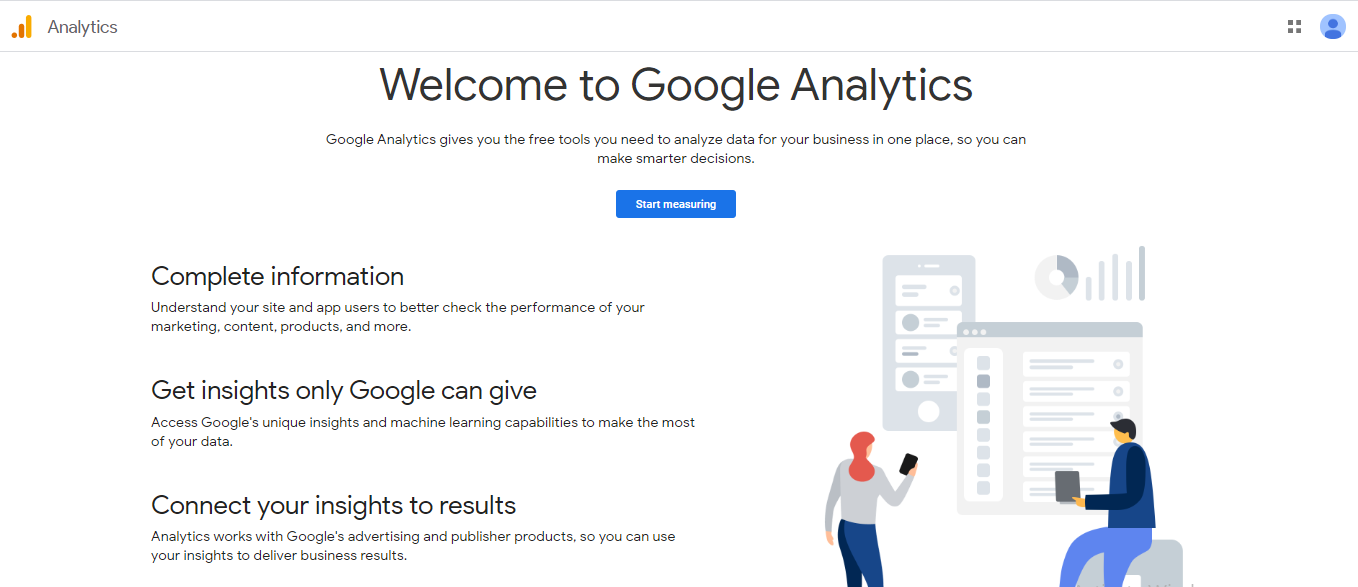 If you are in the field of digital marketing, then so many times, you've heard a term Google Analytics. As you know, it helps you to determine how much your website drive traffic, where your visitors are coming from, and how they interact with your site.
Google analytics tool is a must for every website and it is one of the most popular analytics tools out there and most importantly, it is freely available on the Internet. If you don't use this tool, then it is recommended to use it as soon as possible.
It can produce a whole range of data which you can use to improve your marketing. The SEO data helps you to better understand your audience and how they interact with your website. No other free tool can provide you that high-quality data like Google analytics tool can. It provides detailed information through which digital marketers can tweak their content strategy and estimate what works and what doesn't.
Features of Google Analytics
With google analytics, you can see the number of visitors visit your website and it helps you to understand your organic traffic.
You can also monitor the performance of your organic traffic and also compare it with past performance.
Google analytics tool can provide you historical, aggregated, collected data of your website, how people come to your website, and what they do on your website.
You can also find which campaign is producing maximum traffic and conversion.
# Keyword Research Free SEO Tools
Keyword research is an important task for SEO, but if you are researching keywords without using any tool, then it will take time, so it is important to use keyword research tools to save your time. There are various keyword research tools freely available on the Internet, you can use any tool which is suitable for you and if you want additional features then you can buy also. The following are some suggestions related to a keyword research tool, you can choose any as per your requirements: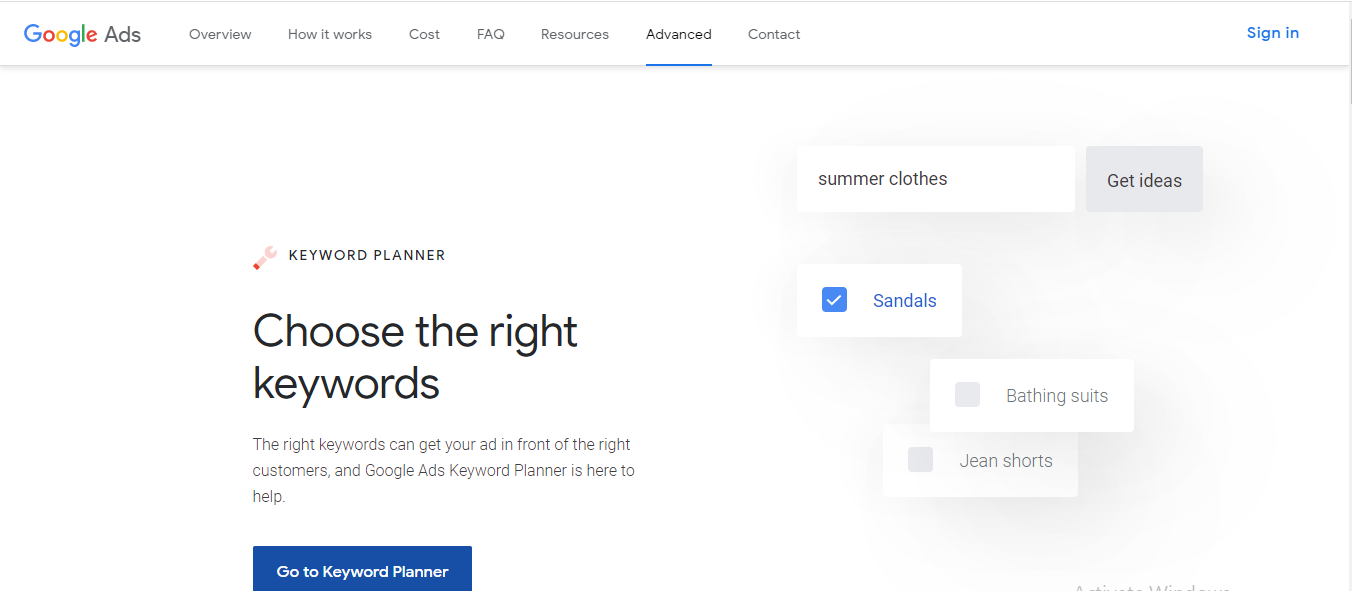 Google keyword planner is a keyword research tool which provides different keyword ideas based on the entered keyword or from a website URL.
You can enter a keyword into the tool and it will return valuable stats to guide your keyword strategy: competition, monthly search volume, and even suggest new terms you might not have considered.
Benefits of using Google keyword planner
You can use Google keyword planner to find new keywords that are related to your website, niche, brand, or a specific campaign so that you can use those keywords to improve the content and on-page SEO of your website.
Narrow your results because if the tool is generated 1000+ keywords, lots of keywords will be of no use. So, only use those keywords which are most relevant and actually benefit your SEO strategy.
Filter results by competition level, average monthly searches, organic impression, and organic average position.

This tool helps you to generate long-tail keyword for you and getting started with Ubersuggest is as easy as you type a domain or keyword into the search bar. It will generate an instant report including keyword difficulty, monthly search volume etc. for your searched keyword.
Once you have searched for a keyword, it will retrieve keywords from different sources such as Google Suggest and its own database and it also shows you the list of keywords your competition ranks for, as well as it also provides keyword suggestions depends on comparisons, questions and prepositions.
Ubersuggest also has the capability to show you how competitive a term is, and how many links the average ranking website contains. It has an excellent feature that lets you allow to filter out those keywords from the search results in which you're not interested.
Key features of Ubersuggest
It can generate lots of keyword ideas, all you need to do is enter any keyword of your choice and it will show you a list of new keyword ideas that can lead to more traffic on your website if you really want to cover a specific topic with the suggested keyword.
With Ubersuggest, you can get a list of content that can help you to get tons of traffic on your website, social media shares, and backlinks.
It offers a site audit feature that can run an SEO audit of your website and lets you know the suggestions if something goes wrong and how to improve it.
With this tool, you can check your site's speed that how quickly your site loads on both desktop as well as mobile. It will not only give you suggestions to improve your site's speed but also show advanced breakdown which is responsible for your low site speed.
# Technical Free SEO Tools
Technical SEO tools help you to enhance the technical aspects of your website. To drive more traffic on your website, you need to create content and on the Internet, there are various tools available for content marketing that can help you to get more search traffic. The following are some tools which can help to get tons of traffic on your website and content marketing as well: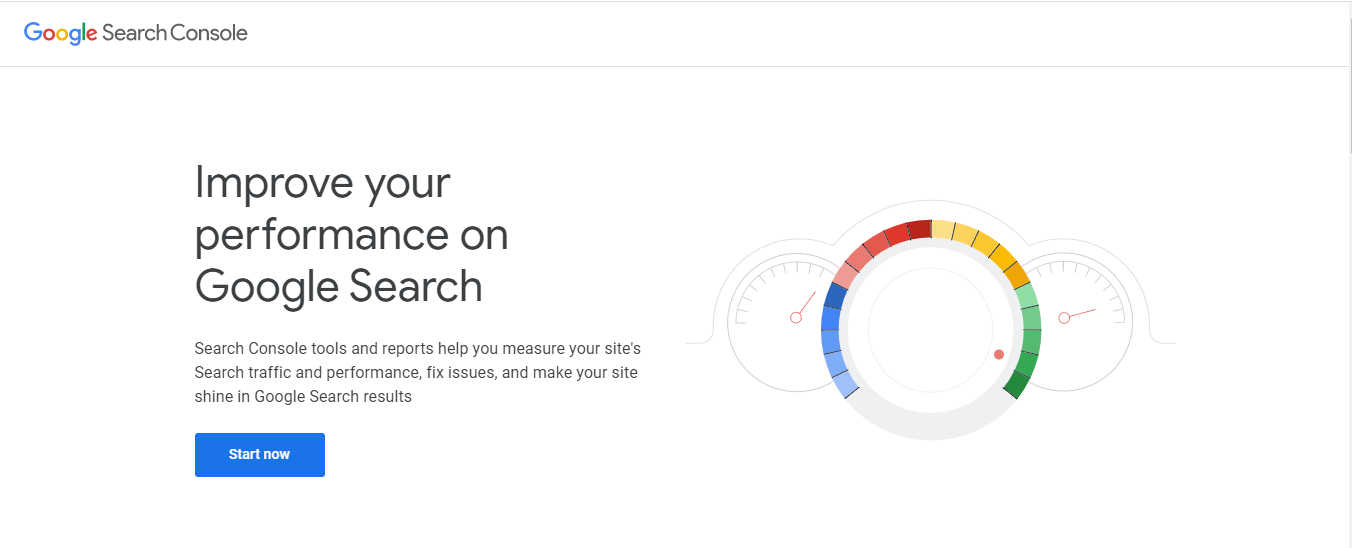 Many people use Google search console to know which keyword can drive more traffic on their websites. It is one of the most reliable places where you can get reliable keyword data. With the help of GSC shorthand for Google search console, you can track your website ranking in the search engine result pages (SERPs). You can use it to find and fix technical errors, see structured data issues, submit sitemaps, and many more. Google search console is rich in:
Keyword and URL performance
Mobile usability
Sitemap status
Indexation issues and much more.
Features offered by Google search console
You need to submit a sitemap to Google to provide information to Google's web crawlers to help them to learn about a website and its individual page.
Google search console will show you the list of common keywords used by people, which will help you to bring people to your website.
To improve SEO, Google search console can help you to determine which of your web page is driving more traffic on your website.
It can also provide data on where your visitors are located so that you can ensure that you are reaching your target audience.
Examine whether your site works well on mobile or not, and you can also take help from Google search console to confirm that your website is mobile-friendly.
If you are focused on SEO then it is important to know about backlinks. Backlinks play an important role in website ranking, so when an authoritative website links to you, it will increase your website authority in the eyes of Google's algorithm.
Google PageSpeed Insights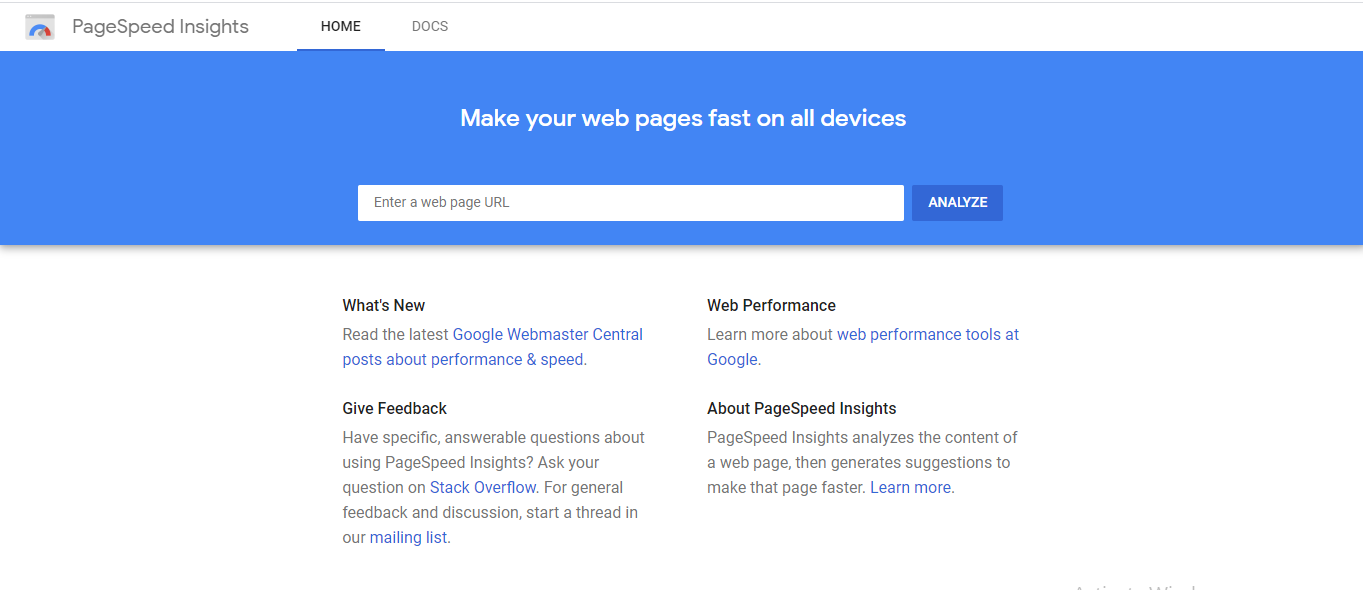 If your website loads faster then it will be better for your website ranking, especially when it comes to Google's mobile index. Google Pagespeed Insights lets you know, what you need to fix to improve your website speed on any device. Basically, it measures the speed of both your desktop and mobile site and it is freely available on the Internet and it suggests how to improve your website speed.
Why it's useful?
In July 2018, Google announced a major update that page speed became an important factor for mobile searches. This is the reason why website owners start using Pagespeed insights to optimize their website for page speed and it is essential to avoid penalties.
How to use PageSpeed Insight tool?
Enter your website or blog URL, click the "analyze" button to the right side of the search box. Once you have submitted your URL, then it will start analyzing your website speed and overall user experience of your site and generate the score for both desktop and mobile UX.
How it will display your website score:
If it shows 90+, that means your site is faster as compared to other sites.
If a score range starts from 50-90 means your website speed is average.
If a score is below 50, that means your site is slow.
If you want to provide better user experience, then your site speed must be score above 90 to improve your website ranking in the search results.
Features of PageSpeed Insight
It analyses the speed of your site on both mobile as well as desktop.
It can provide you with instant scores as Fast, Average, and Slow.
It also offers you suggestions to increase the site's performance.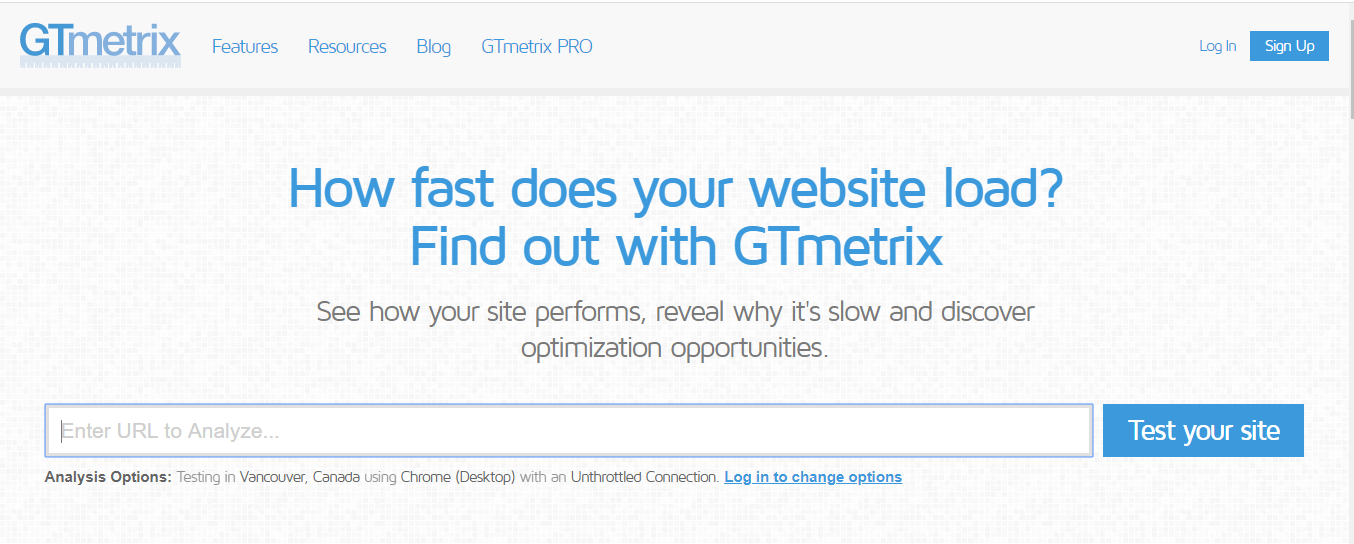 Your site speed can majorly impact SEO and UX as well, so your website speed needs to be fast. GTMetrix is a tool which analyses your page speed and provides suggestions to improve its speed so that you know how you can further improve your website speed. It also facilitates you to compare your speed performance with other websites. It offers reports such as YSlow, Pagespeed, waterfall and automatic visualizing historic data for each page that it analyses.
# Link Building Free SEO Tools
Now, you can use a free link building tool to link data. There are various link building tools available on the Internet, you can buy or you can use free SEO tools as per your requirements.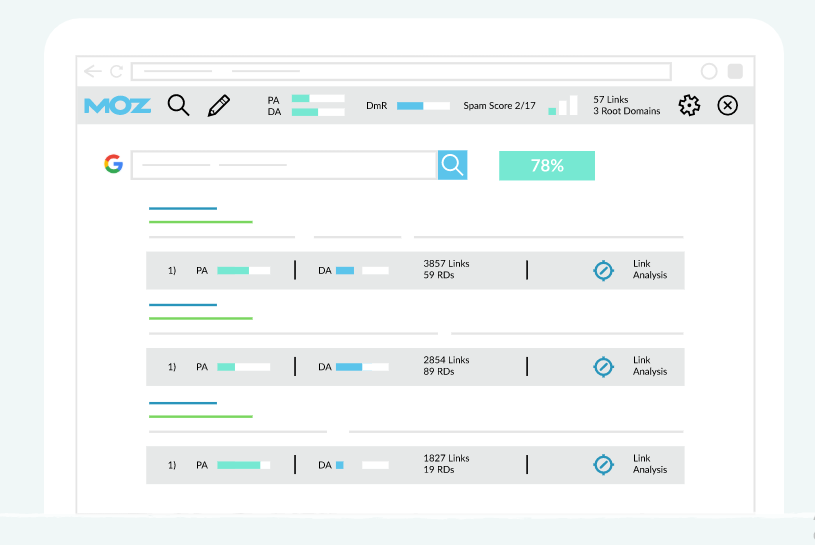 MozBar is a free browser extension that offers on-page access to Moz's link metrics and site analysis tools. It is a free SEO toolbar that works with the chrome browser. With the help of this tool, you can access the page and domain authority scores of any page or website. It facilitates you to find a keyword on the page you are viewing, differentiate links and highlight, and make comparisons between link metrics of different sites in SERPs. MozBar is the best option to consider if you want to do detailed SEO research on the go. If you want advanced features, then you can subscribe to MozBar. It solves three problems of a user:
SERP analysis
Competitor/site research
Link profile analysis
Those users who are aware of MozBar will know version 3 of MozBar that has a new look and design. It adds up various features as:
It includes social statistics from Twitter, Facebook, and Google+.
Now, you can preview any semantic markup present on the page.
Now, users can see the difficulty of the keyword on the SERP with a click of a button.

Ahrefs' backlink checker

Ahrefs' backlink checker is a free tool that allows you to check the top 100 backlinks to any website or web page. It lists the five most linked pages, the total number of backlinks, referring domain, most common anchor texts, and our proprietary domain rating (DR) and URL rating (UR) scores.
How to use?
Enter any URL of your choice that you want to analyze and the tool will show you your domain rating (DR) score and also produce top 100 links pointing to a site.
Features of this tool
It is one of the best link checker tools available that checks the top backlinks accurately.
It generates results within minutes without any delay.
It provides a list of the total number of backlinks and the total number of referring domains pointing to a specific website.
It also shows domain rating and anchor text.
Why we need this tool?
It can help us to quickly analyze top backlinks pointing to a specific domain so that we can make a link-building strategy accordingly.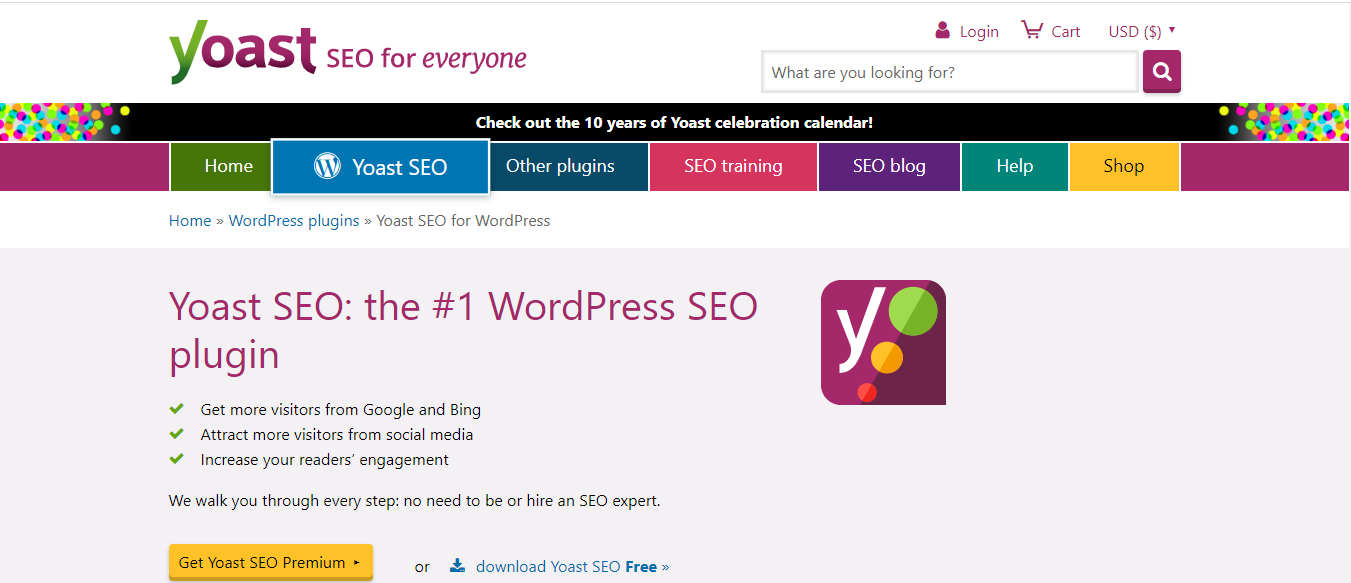 It is recommended to use the Yoast SEO plugin if you are creating content in WordPress because it can help you to know how SEO-friendly your content is. This tool adds-up various features to help you optimize your content for search results, such as images title, snippet generator, and Meta description etc.
Features of this tool
Once you have entered the keyword, it will start analyzing your content against best SEO practices, and these practices will include keyword density, readability, and outbound links.
An XML sitemap helps Google to find your website page, and with the help of Yoast SEO plugin, you can easily generate an XML sitemap for your website pages.
When you publish your content, that page will be automatically included in the XML sitemap. Once you have enabled the "XML sitemap" option, then it will notify search engines whenever you publish your content.
# Plagiarism Checker Free SEO Tools
Plagiarism checker tools help us to know whether our content contains duplicate content or not. Human detection is the most traditional method to identify plagiarism from the written content, however, it is a time-consuming process. That's why text-matching software comes into existence, this is also known as "anti-plagiarism software" or "plagiarism detection software" and such software comes in the form of both open-source and commercially available software. Basically, this software identifies the text which matches with another document.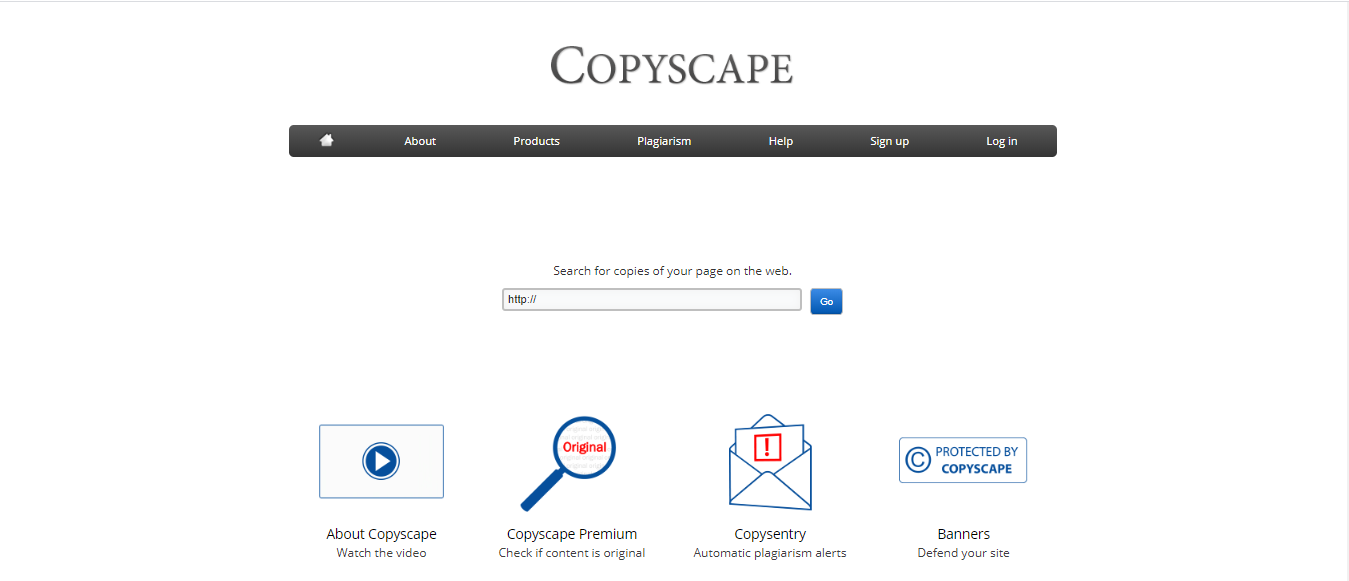 Copyscape is used to check if your content contains plagiarism and helps you to detect similar content or duplicate content if it appears elsewhere on the web. To rank higher in the search engines it is essential to have unique content in a website or blog post.
To check your content plagiarism, simply enter a URL for a website or blog URL, and Copyscape will tell you whether your content contains duplicity or not. Copyscape will show you the list of top results for your search, and you can check the result by clicking on it to see a word-by-word comparison with your website content. And, it will show the colored highlighting content that is used to show you the blocks of text that match the text on your website along with summary statistics and word counts. In addition to this, you'll also get results that help to get your SEO in order.
Free Copyscape shows a limited number of results, and if you want to see more results then you can also go for Copyscape premium which shows more results than the free Copyscape service.