Social Media Marketing Services
All businesses know that they should use social media marketing services to increase the growth of the sale, drive traffic on their websites etc. but they don't know which social media platform is suitable for their business.
Apart from this, first, let's discuss about social media marketing. I'll explain this concept in a few words, after that we'll move to the next and our main concept, i.e. Social Media Marketing Services.
Social Media Marketing
Social media marketing can be defined as, "Promoting services or products through the social media networks. Social media networks include Instagram, Facebook, Twitter, LinkedIn etc."
Social Media Marketing Services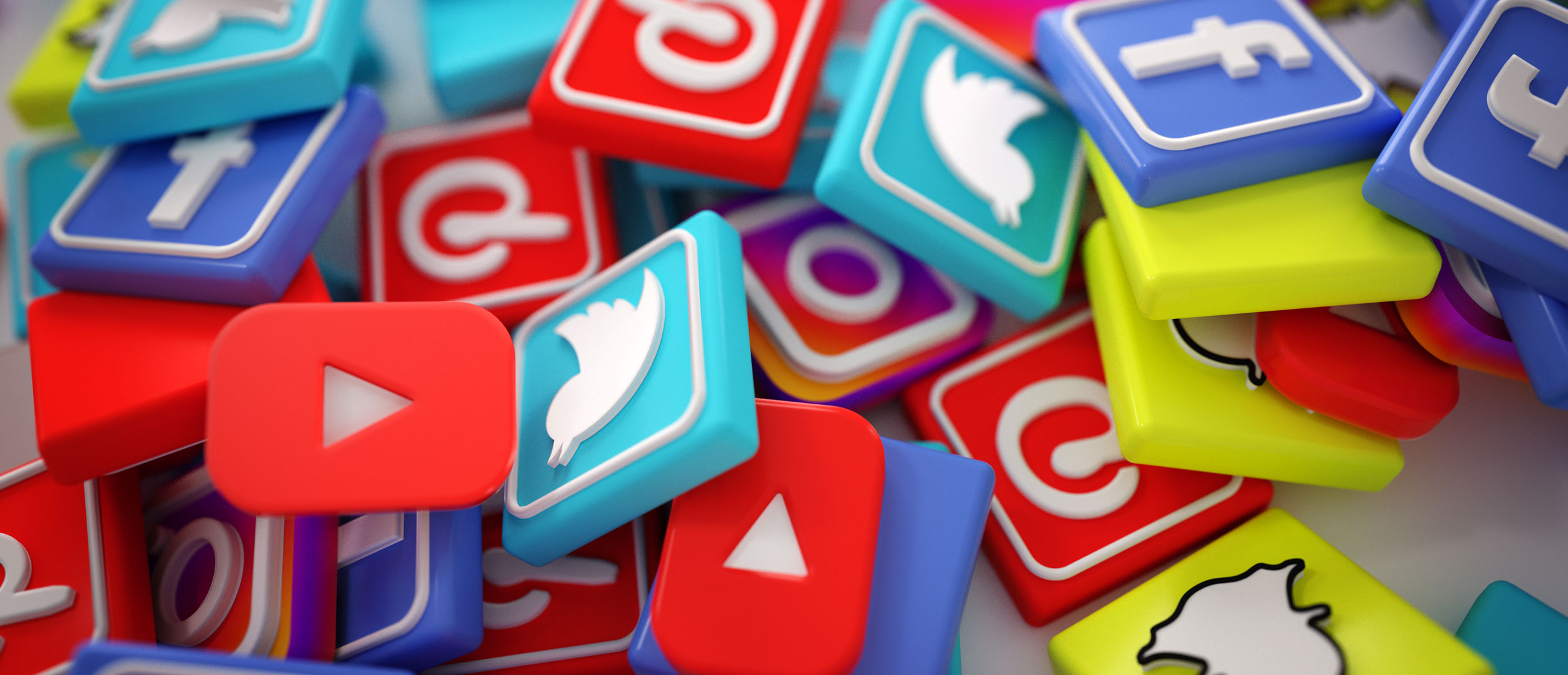 As we know there are various social media marketing services. If you have an agency or company and you want to start new service and that is social media marketing service, but you don't know what will be included in the social media marketing services, then you can read this article, our this article is totally based on social media marketing services. Here we have mentioned some Social Media Marketing Services you can offer to your customers that can help them to grow their business:
# Channel Specific Service
Before you decide what types of services your agency might offer, you should consider a social media network. That means you should first know which social media channel is mostly in demand as well as which can drive more traffic.
Facebook is one of the most popular network channels. It has more than 3 billion users. Other important social networks are Instagram, LinkedIn, Pinterest, Google+ etc. but you should choose according to your target audience.
This is important to consider the social network, i.e. it is necessary to know which social network is used by a typical customer. If you don't know what type of social network they are looking for, then you can make a list of recommended social networks.
# Make a content strategy
Social media content strategy is an important part of social media marketing, First, you have to be creative and intentional around how you can help your clients to get more customers. There are several ways to be effective on social media like visual campaigns, fun content, inspirational content, blogging etc. Try something new, use some analytics tools which can help you to drive more traffic on your client's website. Once you have made strategy for your client's niche, let them know and describe your plan in detail so that they can start their execution once you handover the store.
# Setting up accounts and profiles
Some small businesses get confused while selecting a particular social media platform. So, you can help them by providing this service, i.e. help them to set up accounts and profiles, ensure that social profiles help for brand awareness, are SEO-friendly and have some scheduled content to encourage them to get started within few weeks.
# Engage content
With social media, the users will have full control of what they want to see or what they want to ignore. You have to build trust with your audience and it will take some time and you have to wait for it. If you want to build trust with your customers then you must provide quality and reliable content. You can also offer writing blog posts to increase clients of your customers.
There are some customers who want to publish their content, so it is your responsibility to recommend them correct social media which will be suitable for their requirements.
# Set up dashboard to follow competitors, customers and influencers
Find and follow the influencers who are related to your customer's industry. Once you have made a list of popular thought leaders then present this list to your customer and encourage them to engage connections. If you get a chance then try to communicate with your customer's influencers to share products or ask their followers to follow your customer's store.
If influencers agree on this and share your content with their followers then this thing can be very beneficial for your customer to drive more traffic. You can also offer your customers to set up a social media dashboard for their business, it will save the time and efforts of your customer.
With the help of this dashboard, your customers can track competitors, clients as well as industry trend from different social media channels, all in one place.
# Schedule your content for several social media channels
There is another impressive way to save your customer's time by offering them to schedule their content on multiple social networks at the same time. If you post something one after the other then it will take so much time, i.e. it is a very time-consuming task. So, there is another way to overcome this problem is by scheduling the content at the preferred time.
There are various scheduling tools available on the internet, some of the popular tools are Buffer and Hootsuite.
Scheduling content helps your customers to maintain the flow of their content. They can upload their content from any place. If it is scheduled then content will be automatically uploaded at a specified time.
# Research hashtags to encourage customers to conduct campaigns
Hashtags are very helpful to follow new trends. Addition to this, to increase brand awareness, hashtags are also helpful to monitor how your social campaigns are performing.
# Monitor and measure success
Once you have done listening, strategizing, increasing website traffic and engaging, now it's a time to measure the success so that you can make a detailed report to present it to your customer. Tag individual campaigns and ensure that you have included campaign tracking code on your links so that you can compare it to social media referral traffic with that of other sources like Adwords and SEO.
# Consulting your customers
For many businesses, social media is a new platform for them. They will be using social networks for their personal use, but using it for marketing purpose is completely different. Try to provide this service to your clients to guide them in this complicated world of social media marketing.
With the help of this service, your clients will be able to know how they can perform on social media. You can consult or guide your clients on how to talk to their audience. Some people don't know how to respond to their audience. So, your this service can help them, how to approach their customers.
# Research and Analysis
First thing, your client will want to know about their audience and customer's behaviour, interests and who they are. Second thing is, you want to include their competitors, including what and how they are doing on social media. This thing will help your clients to know what are their strengths and weaknesses so that they can apply to their own strategy.
Then you will show the influencers they should be working with and other useful information related to their niche. A relevance audit will track the detail like the language used by the business with its followers.
Channels that drive traffic

In order to improve website traffic to your client's online store, then you should first understand the features associated with each social media networks that can help to make a marketing strategy. Here, I have mentioned some popular social media channels and I will also explain for what purpose we can use these social media networks, some of the popular social networks are:
Facebook
Twitter
LinkedIn
Pinterest
Instagram
YouTube
Reddit etc.
1. Social Networks
# Facebook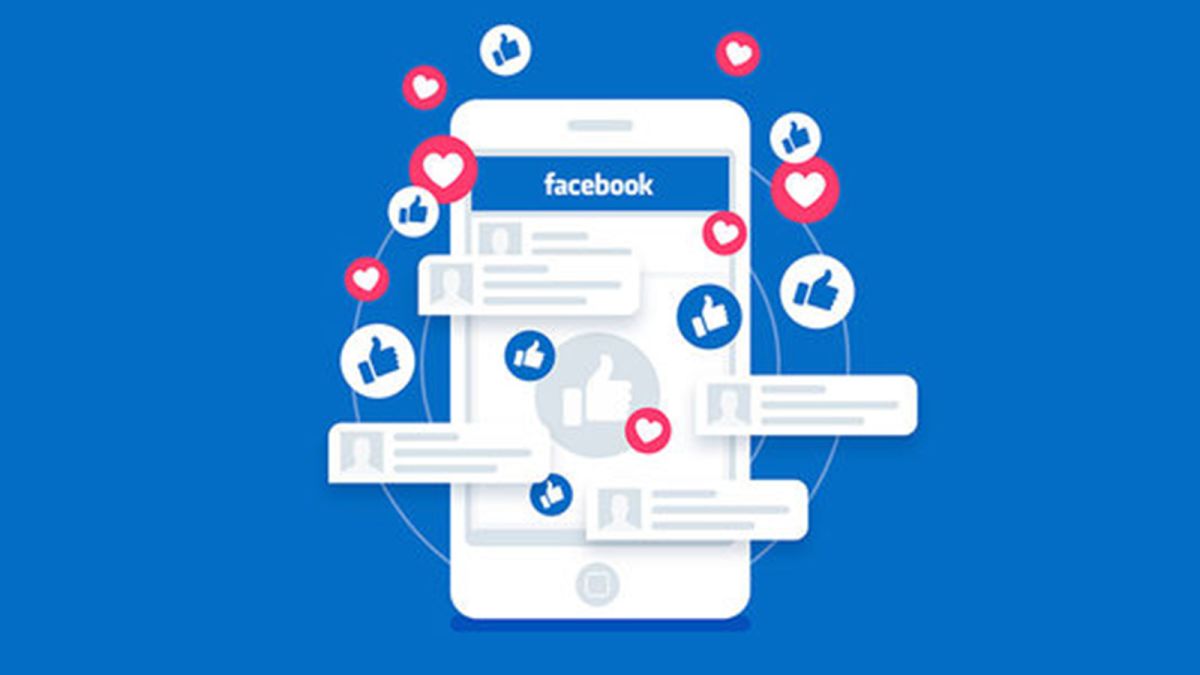 There are approximate 2.4 monthly active users on Facebook according to the Facebook report. Whenever we discuss social media, the first thing come in mind is Facebook and for a good reason, right? It is one of the most popular sites in the world. It was the first social media platform which offers marketing option to the business.
Having a Facebook profile/account is necessary for any business and you should update your services on a regular basis. Nowadays, every person wants to have an instant response to his/her query and wants an online presence on the social platform. In simple words, if you want to use any social media platform for advertising purpose then your first choice should be Facebook.
If you want to earn more profit then make sure that you are producing quality images of your products.
# Twitter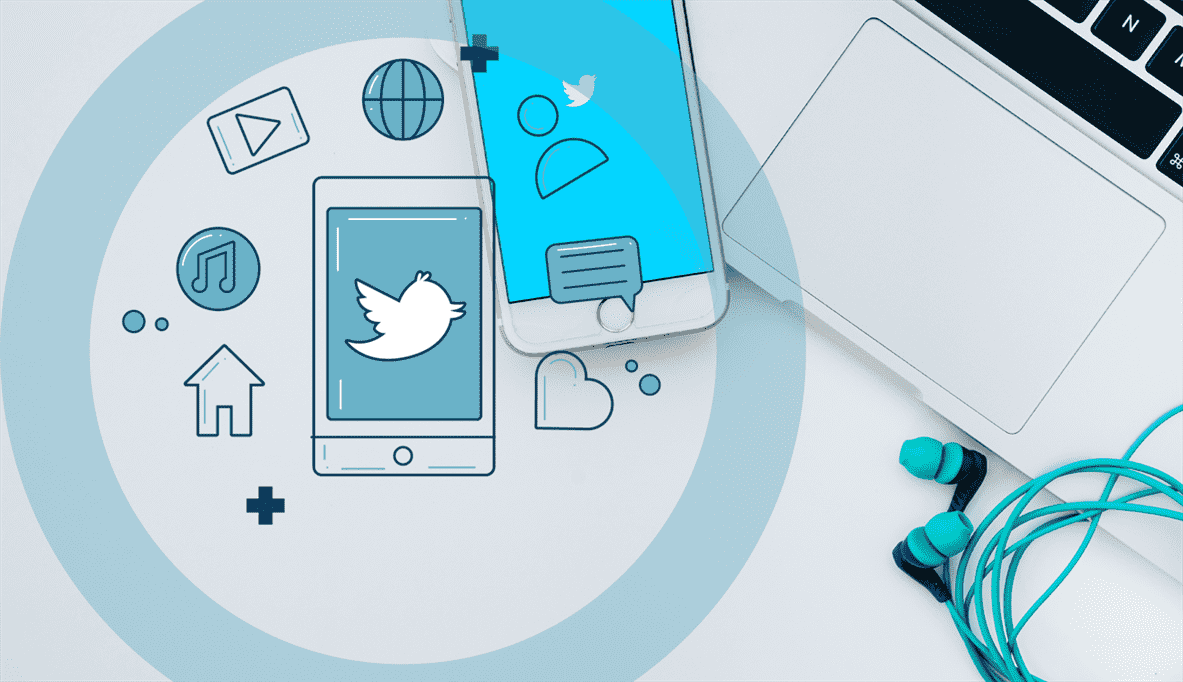 It is used for building industry authority and real-life updates. Nowadays, more than 330 million monthly active users hold by Twitter. According to Twitter, there are 134 million daily active users in their platform.
Twitter users can share their content with each other, i.e. twitter users exchange their content with their followers who can then share with their followers and so on. In this way, you will be able to increase more traffic or customers.
Try to update your content with your clients, share links of your page and blog is simple, if you do it regularly then it sends readers directly to your new content.
You can do another thing that is if you can make it part of your strategy so that you can share informative content from other sources then you can build your reputation as an authority in your niche.
Twitter also allows you to promote your business and even shop directly through tweets. It allows you to convey your message with a limited number of characters, i.e. up to 280 characters. Basically, it allows short text messages, called tweets.
# LinkedIn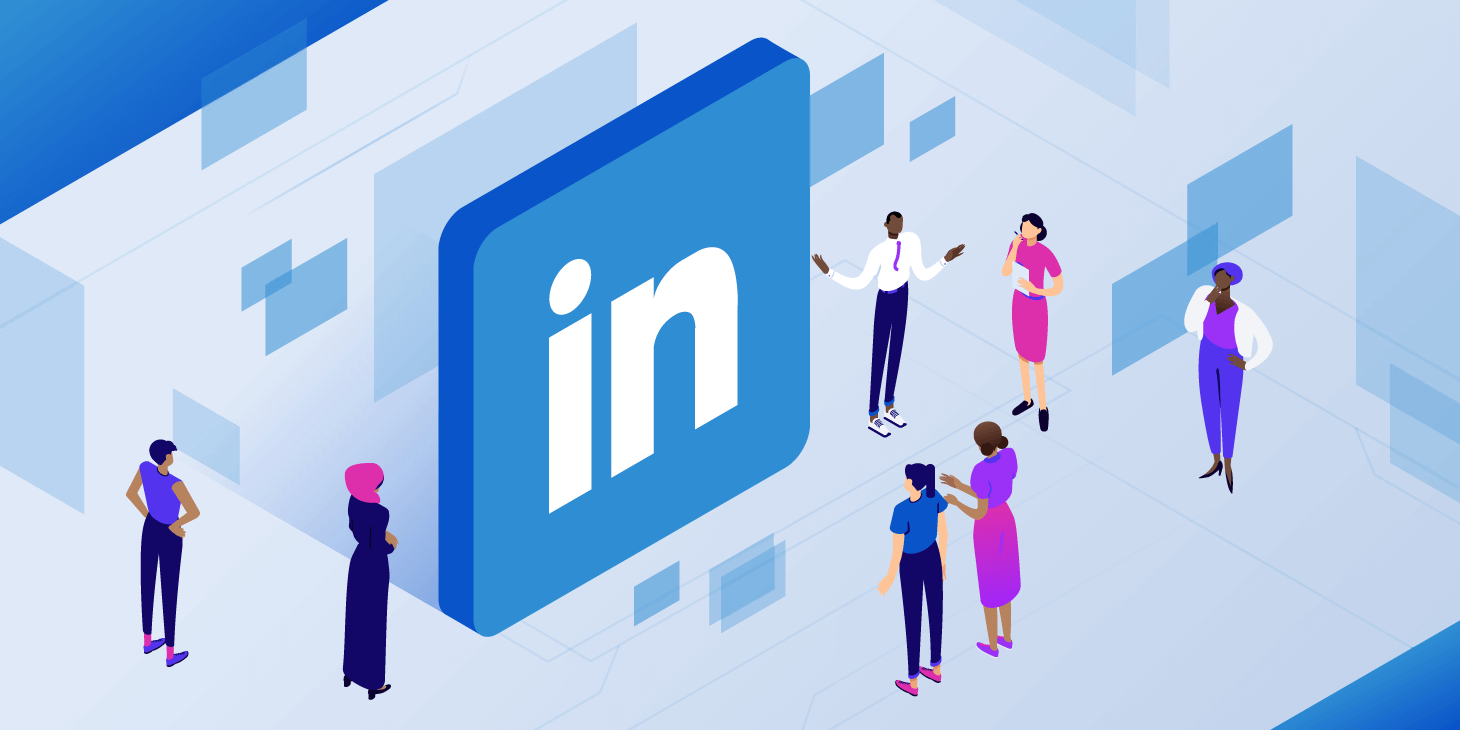 It is a professional network and especially used for reaching business-to-business (B2B) prospects and potential employees. But it doesn't mean that it is not useful for B2C.
It is useful to promote your business to reach an audience which is not currently following you. On LinkedIn, people search for jobs or they show their profile or network that they have enough knowledge in their stream.
You can share new ideas about your client's niche, new developments, latest news as well as new trends that can expect in the future.
Suppose your clients want to offer jobs to the users then LinkedIn is the best platform. With the help of LinkedIn, you can also share new updates about your client's niche and their employees, you can offer relatable insight them what it's like to work in your niche.
It has been predicted that LinkedIn has approximately 303 million monthly active users. It has more than 560 million registered users, more than 30 million company pages, approximate 5.3 million new accounts per month are created on LinkedIn.
2. Bookmarking Sites
# Pinterest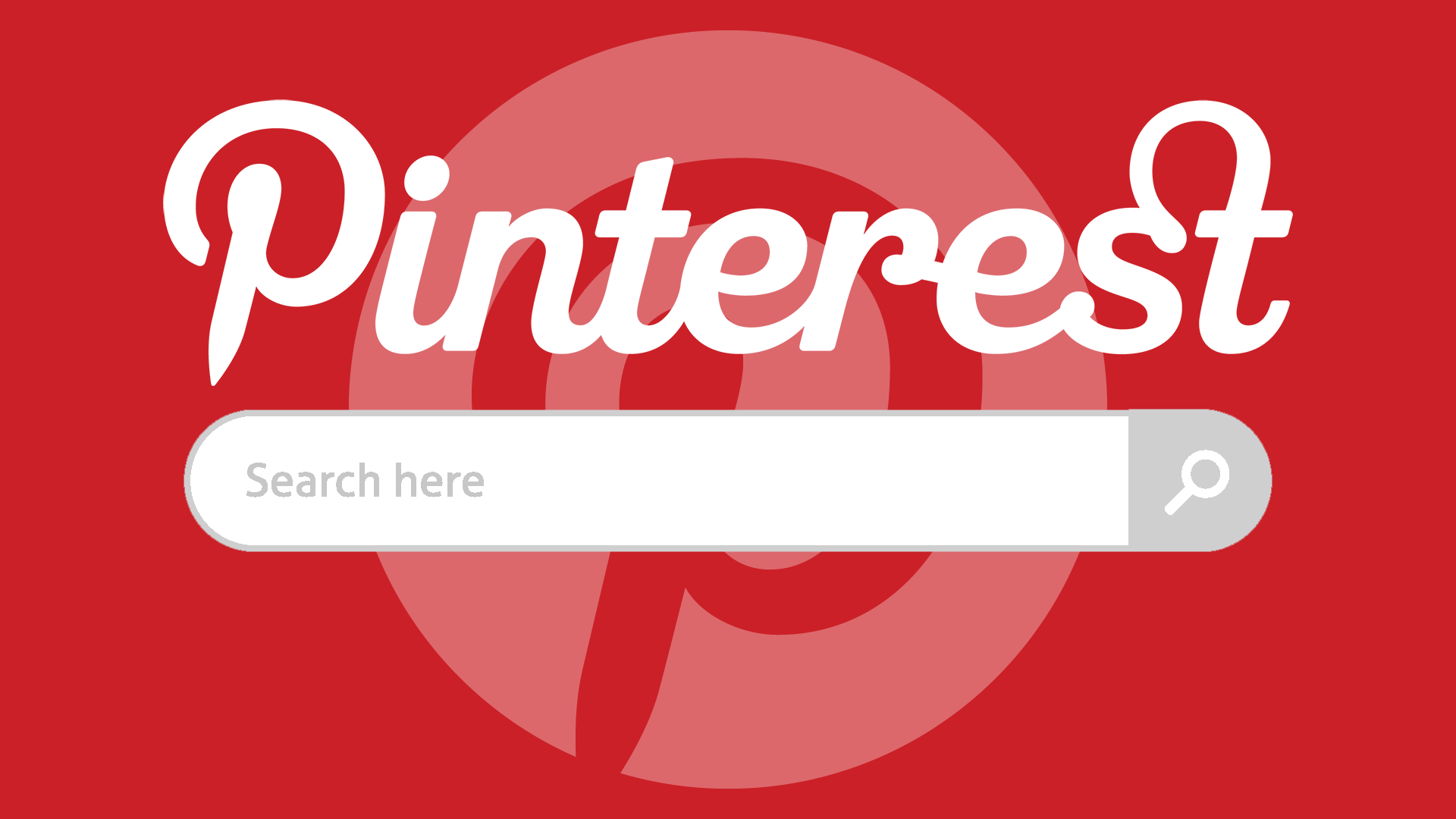 Pinterest is basically used for the promotion of products. Your clients can use this media if they have their online store. Being a social media marketing agency, you can recommend them to use Pinterest.
With the help of this platform, you can individually add images with its corresponding description as well as a link to the product page. In addition to this, it has built-in shopping features that make it easy for businesses to promote their products.It is another visual platform, so make sure that you are using quality images while you handover to your clients.
3. Media Sharing Networks
# Instagram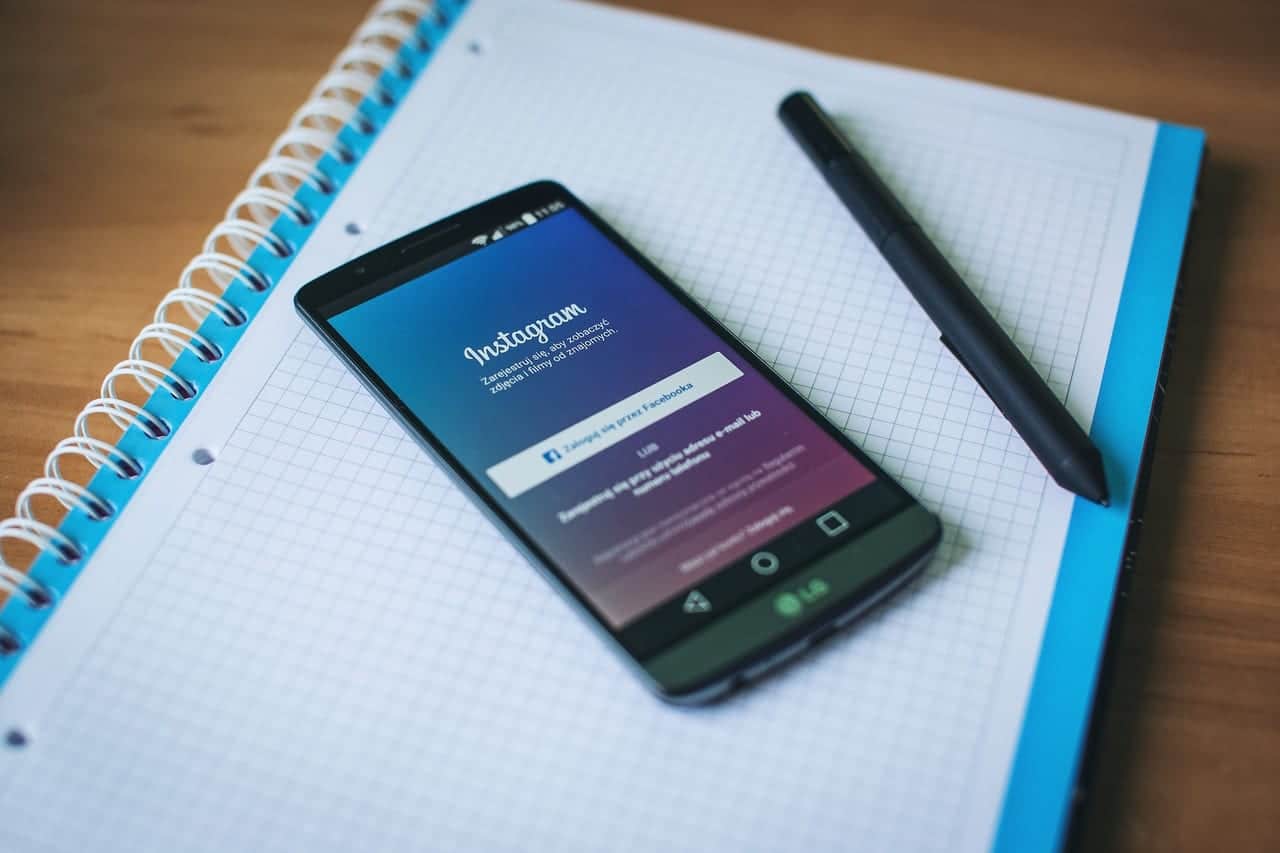 Basically, it is used for building your brand. It is a photo, videos sharing social network. It has more than 1 billion monthly active users, over 600 million daily active users, approximate 4.2 billion likes per day. There are approximate 32% of college students using Instagram.
With the help of Instagram's highly visual community, brands can connect directly with their audience. It allows for conducting visual marketing campaigns. Instagram helps you to use this platform to make your client's niche more personal and relatable.
If you are having B2C Company then you can share your products and can encourage your audience to do the same with this you can re-post it as the part of your feed.
Live videos and Instagram stories are the best way to explore you on social media. Using hashtags can help to reach customers. It also offers you advertising for businesses and it can be accessed through Facebook. If you know about Facebook's ad management then it will be easy for you to start running sponsored posts.
# YouTube
YouTube is used to share videos related to your company or business. Videos can be in the form of tutorials, demonstration etc. It can be considered as user-generated content online. If your clients want to use their own content then it can be a great way of establishing a connection with their audience. Communication is a primary mode on YouTube. As you know, it is an effective way to engage site visitors.
According to YouTube, there are 1.5 billion active users per month. Users spend an average of 1 hour per day watching YouTube videos.
4. Discussion Forum
# Reddit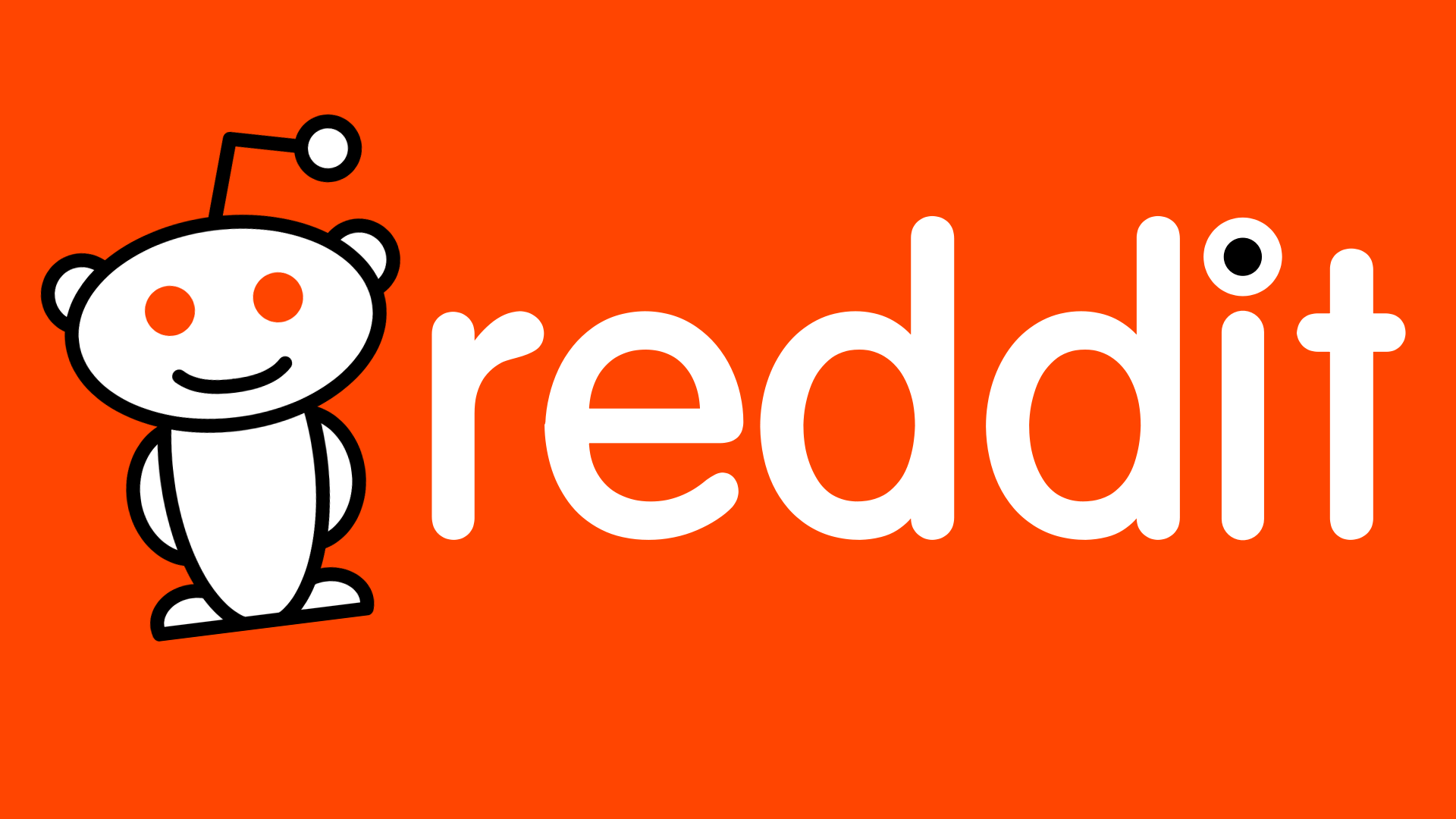 Reddit is used to discuss and share something, you can give your point of view or opinion. It is a good example of a social news site. In this, you can share your content and after that voting will be conducted on that content. Voting will decide whether this content should be moved up or down. Since 2019, it has 430 million active users monthly, according to Reddit Press page.
Advantages of using social media marketing services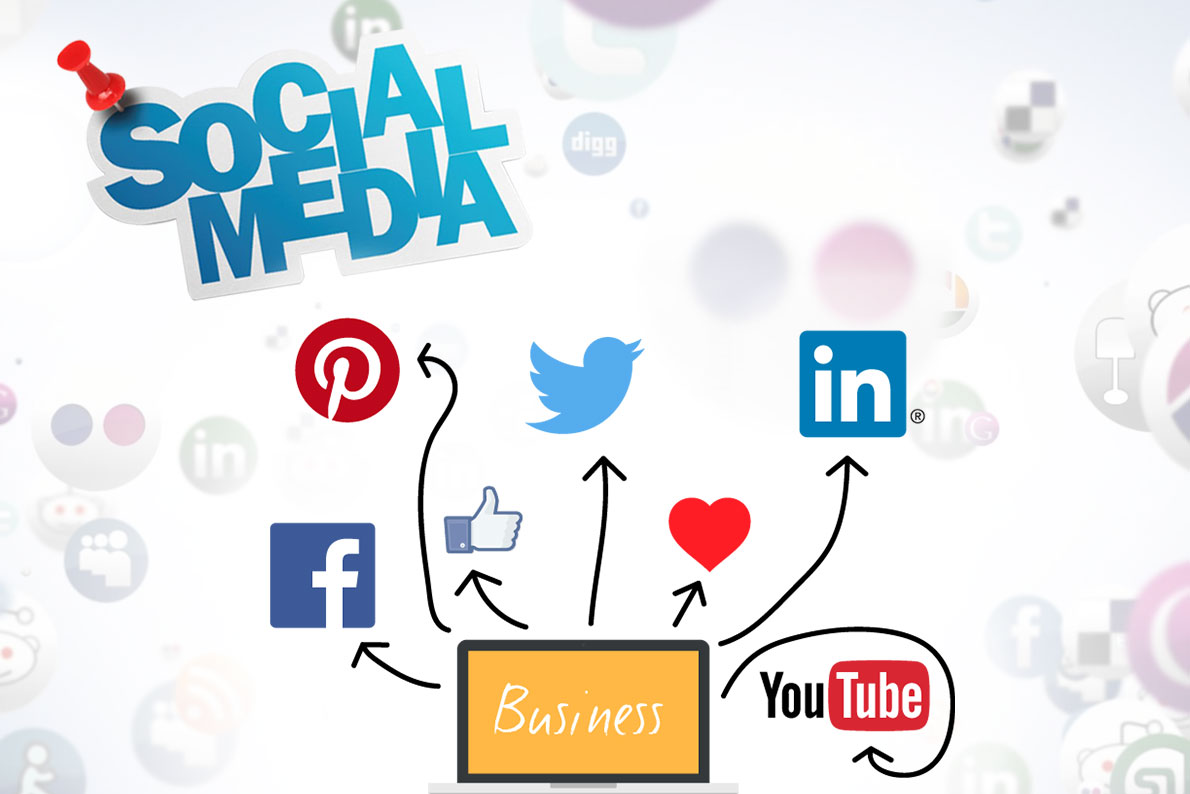 As we know, using social media for marketing purpose can greatly impact on our business. There are various advantages of using social media that can help you to engage, connect and grow your business. Here, we have gathered some benefits of social media for business:
Build brand awareness
Prove your reliability
Drive website traffic
Generate leads
Increase sales
Promote content
Go viral
Customer engagement
Understand your audience
Monitor your competitors
# Build brand awareness
As we know there are nearly all people are using social media, so it is easy for any business to reach new and potential customers. It is a great opportunity for your business to get more leads that want your service or products.
# Prove your reliability
People don't believe a brand until you prove your authenticity to them, i.e. they want real-world-proof. You have to prove that you are providing reliable services and you won't let them down. You have to show them: what efforts can be made by you for your customers? How reliable your products are?
If you prove your authenticity then this will be a good sign for you and you'll become one of the best service providers.
# Drive website traffic
Sharing photos and videos on social media helps to drive website traffic. If you are sharing quality content from your website blog page to social media channels then it can help you to get more readers when you publish a new post.
If you are participating in any social media then it will increase your visibility and you can seek more attention from new people as well as increase more website traffic.
Another important thing is to include your website URL in your all social media profiles so that users who want to visit your site for more detail can do so with one click.
# Generate leads
As we know every business wants to get more leads. So, social media is a way which can help customers to show their interest in your business and your products. Lead generation is an important factor in every business, and many social media channels offer advertising formats which are specifically designed to get leads.
# Increase sales
It doesn't matter what type of services you offer, still, social media helps to do so. Through social media you can easily sell your products, may be your daily customers become your paid customers. That means may be those visitors who just search for your services will become your customers who buy your products.
So, it's a right time to create an account on social media or you can take help from some social media services providers, they can offer you various platforms and help you to manage your account. As we have mentioned some social media services, you can search SMM service providers who offer you the same services.
# Promote content
It is recommended that you should provide quality content to your audience so that they can trust you and they become your regular readers. Through your content, you can prove your expertise.
# Go viral
Here go viral means, when your content or post gets shared by your customers with their friends and followers then your content gets exposed to everyone. If you successfully expose your content then you will complete this step and can move further. Suppose you post something on your social media account, and your content is shared by your followers to their friends and so on, in this way, your content goes viral across the internet and you get thousands or even millions of shares.
As you get more comments, likes and shares on your content then this will show the existing connection with your brand. Go viral is not an easy task, but with the help of social media it is possible and you have to work smart to achieve this.
# Customer engagement
With the help of social networks, you can interact directly to your customers, similarly, your customers can interact with your brand. Social media is two-way communication, unlike the traditional media which offers you one-way communication.
If you want that your customers interact with you then you have to be active on your social media and you must respond to the comments and provide answers to your customers if they have any query, this thing will prove that you are making efforts for your audience.
# Understand your audience
The main thing here is that understanding your customers. Social media produce a large amount of data about your customers, so you should take advantage of this and learn more about your target audience so that you can make marketing strategy accordingly.
# Monitor your competitors
Keeping an eye on your competitor is also an important thing. You can monitor what they are doing to make more sales and to drive traffic. So, that you can make a better strategy to build brand awareness, grow customer growth etc.
While monitoring your competitor's activities you will know when they are going to launch a new product, release new report etc.
Disadvantages of using social media marketing services
Everything has advantages as well as disadvantages. Similarly, there are some limitations associated with social media. Having disadvantages of social media doesn't mean, social media is not good for you. But you can keep these disadvantages in your mind while making a social media marketing strategy, this is the reason why we have mentioned limitations of using social media:
# Getting negative feedback
Being a human, it's our nature to love something as well as hate something. To explain this concept, here, I am taking an example: suppose a company posts some content or anything else on their social network. That post may be liked by various people but on the other hand, may be some people don't like that content, we can't change it because it's a human nature.
Another example is, suppose you bought something and you had a bad experience with that specific company. So, now you have decided to comment on their page about your experience. Your comment/feedback can have a greater impact on their business. Because other people who follow them, will read your comment and as a result may be they unfollow that company.
If your company is having negative feedback then it will a bad impact on your business.
How to tackle with this problem: Sometimes, it happens when you get negative feedback due to some reasons. Obviously, no one wants a negative attitude toward their service or business. But now, if you are getting this type of feedback then you can do one thing, positively respond to them or apologize if something went wrong. And, tell them if any technical or other issues occur to clear their misunderstanding and convince them.
# Negligence can embarrass you
If your post goes viral, then this can end with lots of profit to your company, people monitor every aspect of any company whether it is bad or good. If your content is not suitable then may be this can lead to embarrassing you.
Suppose you get a popular hashtag and you have added something with it without making any research on it. May be this thing can be beneficial for you, but on the other hand, may be this can embarrass you or get caught in an awkward situation.
How to tackle with this problem:  Before you post any content try to do research on that particular topic. Research is an important part and it doesn't matter what you are posting on social media whether it's a photo, video, and a hashtag.  If you adapt this small thing before posting anything, then you can definitely get attention and profit.
# Updated content
You must spend time on your marketing campaigns. Try to post new content, post every day and engage with your customers on these social media platforms.  Social media wants time, i.e. if you are not giving sufficient time to social media or you are not updating new content then you can lose your customers.
If you are available on social media most of the time then you can establish a long-lasting relationship with your customers.
On the other hand, if you have limited resources, small company and small marketing team then this would be difficult for you to manage a social media marketing campaign.
You have to give time to manage your content, monitoring the content, how your content performs and responding to people.
If you are not giving much time to social media because you are busy somewhere else then this thing can create some big issues for your marketing campaigns.
How to tackle this problem with the help of social media marketing services: Suppose you don't have time to update your content on social media, then its alternative will be you can hire a social media marketing company which will handle your account while you set up your business. There are various social media services providers, so you can take help from them.
# Wait for results
When the companies invest in social media marketing strategies then they want instant outcomes. They want to know whether their strategies work and what they get after investment. But, these things take time, so you should have some patience and wait for results, you are not going to see immediate results.
If you succeed in social media marketing then it is predicted that your campaign is also succeeded. It is not possible to determine success by posting single content. If you want to see the true success, then post multiple pieces of content over a while.
To see the result you have to wait for a few weeks, this is the downside of the social media.
How to tackle with this problem: You have to be patient and try to remind yourself that this thing will take time and you can't expect immediate results. Another best thing you can do is, monitor the performance of your social media content.
Social Media Marketing Services Providers
In India as well as in the world, there are various social media marketing services providers available. Here, I am going to discuss some social media service providers in India. Here we go:
# Soften Creative Solutions
Soften creative solutions is one of finest provider of devices like websites, apps,seo, social media manage my etc, they have served over 500 clients worldwide in last 10 years.
For more information please go to there website
# Sparx IT Solutions
It is a leading firm in India. It offers varieties of services. It offers branding and identity, web and UI design, web development, mobile app development, e-commerce portal and digital marketing. Here, we are going to discuss the social media marketing services offer by this company.
It offers various social media platform such as Facebook page management, YouTube channel creation and management, Google+, Twitter account management, LinkedIn profile creation and management etc. for social media marketing.
# EZ Rankings
It offers you various social media packages. It offers you the promotions of Facebook, Twitter, Instagram, LinkedIn, Google+, YouTube, Pinterest and customer support. You can visit this page for more detail.
# Social Cubicle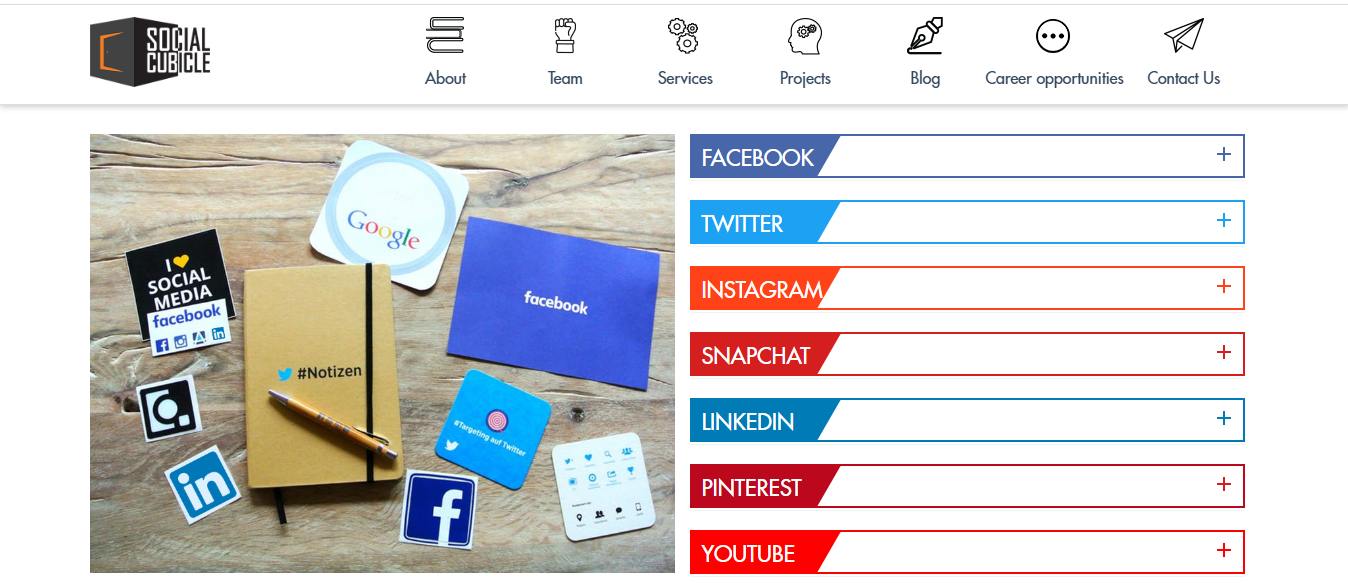 It offers you social media services platforms such as Facebook, Twitter, Instagram, Snapchat, LinkedIn, Pinterest, and YouTube. Facebook marketing strategies include:
Daily posts on the Business page
Ad campaigns
Sponsored stories
Facebook promoted posts etc.
Twitter marketing strategies include:
Using promoted tweets
Twitter chats
Retweets and replies
Using twitter tools etc.
Instagram marketing strategies include:
Daily posts
Sponsored Ads
Constant contact etc.
Snapchat marketing strategies include:
Community engagement
Commenting
Google+ advertising etc.
LinkedIn marketing strategies include:
Creating a business page
Pulse blog
Creating a showcase page etc.
Pinterest marketing strategies include:
Creating pins constantly
Using rich pins
Regular audits etc.
Here, we have mentioned few strategies which are offered by company. For more detail you can visit the site.
# YTViews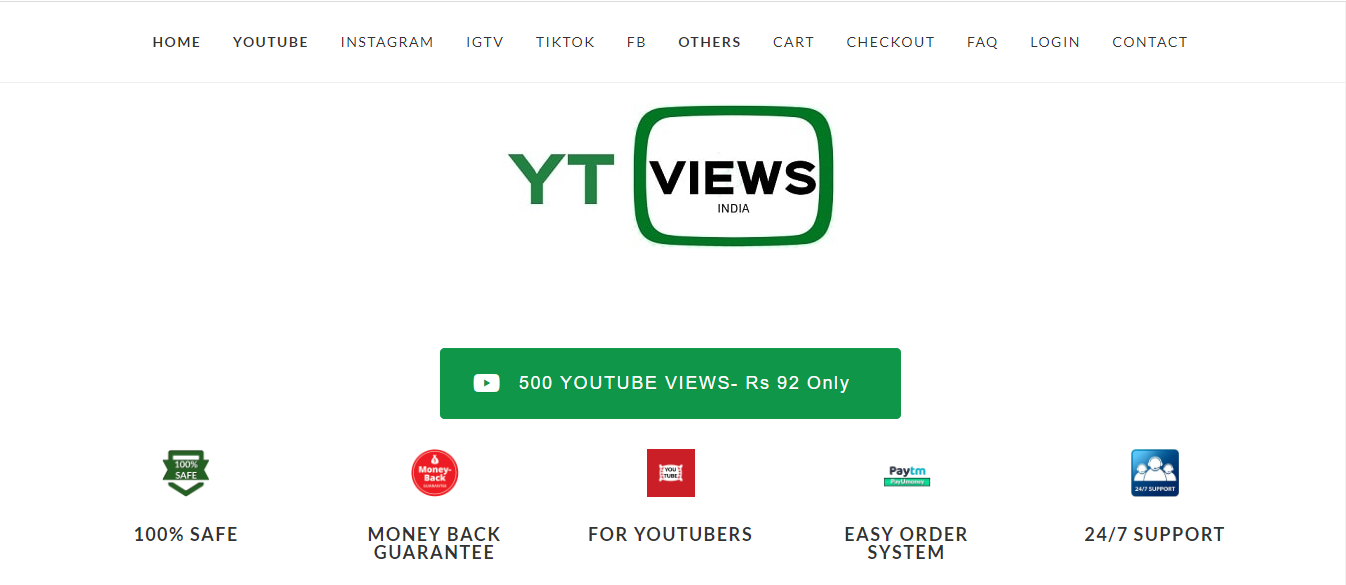 It offers you various social media platforms to promote your services. Social media platforms offer by YTViews are YouTube, Instagram, Tik-Tok, Facebook, LinkedIn, Twitter, Pinterest, Google play app services etc.
For example, if you want to choose Instagram then you can choose how many users you want. Suppose you want 100 high-quality users then you can place an order. There will be a different price list available, you can choose accordingly. You can visit its website for more detail.